John Hughes occupies a special place in the hearts of cinephiles everywhere. His work on classic comedy movies wasn't imbued with the same standard Hollywood platitudes that plagued the works of his peers. Rather, Hughes' films were the definition of substance and heart.
Long after the legendary filmmaker passed away, his works are still adored and loved by millions—and they, in turn, share his works with millions more, passing the light of Hughes from generation to generation.
John Hughes has left behind an enduring cinematic legacy that's as special as they come. Here are our picks for the best John Hughes movies!
8. Miracle on 34th Street (1994)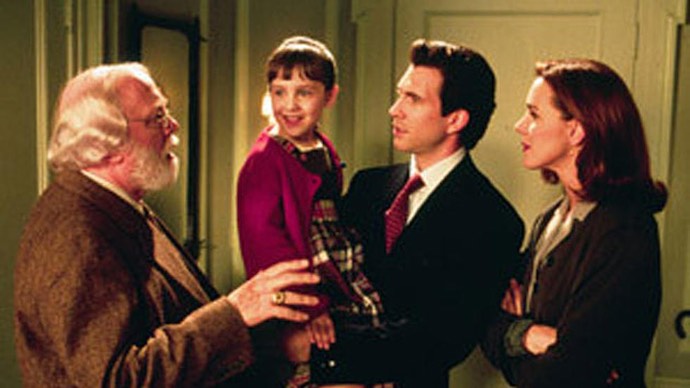 John Hughes wrote the 1994 remake of Miracle on 34th Street starring Richard Attenborough, and it marked a different kind of film for Hughes in many ways.
As a direct remake of the original, the story follows a kindly elderly man named Kris Kringle who walks around claiming to be Santa Claus—which ends up turning into a court case as those who believe in him desperately try to prove that he really is Santa Claus.
Hughes had a fine line to walk in order to embody the screenplay with a humorous yet gentle tone that matched the leading character. He struck that balance with aplomb, leading Miracle on 34th Street to great success. It's now played on TV every year as a Christmas classic.
Best moment of the movie: During the courtroom scene, Bryan gets Susan to hand the Judge a dollar bill, which has the words "In God We Trust" written on it, proving that Kris Kringle could be Santa.
7. Uncle Buck (1989)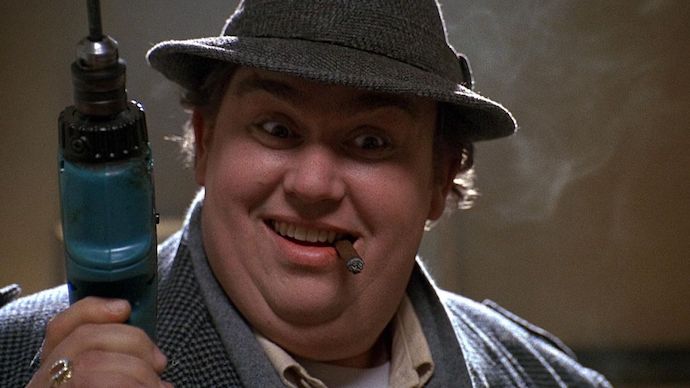 Uncle Buck is a timeless movie—one with numerous laughs, a very young Macaulay Culkin, and a prime John Candy.
After a heart attack in the Russell family, Uncle Buck is called to mind the children of his brother and sister-in-law. Buck's arrival means that Tia—the eldest of the children at 15 years old, who thinks she's an adult—is forced to fight Buck for every inch of her freedom.
The movie is about more than Buck's outlandishness—it's about growing up and realizing that the people you think are trying to keep you down are trying to protect you.
Hughes' screenplay felt like he fundamentally understood the dynamic between Buck and Tia, and the final scenes are heartwarming to witness.
Best moment of the movie: Buck uses his drill to drill through the lock on a bedroom door before kicking it open with a cigar in his mouth and a wry smile on his face.
6. National Lampoon's Vacation (1983)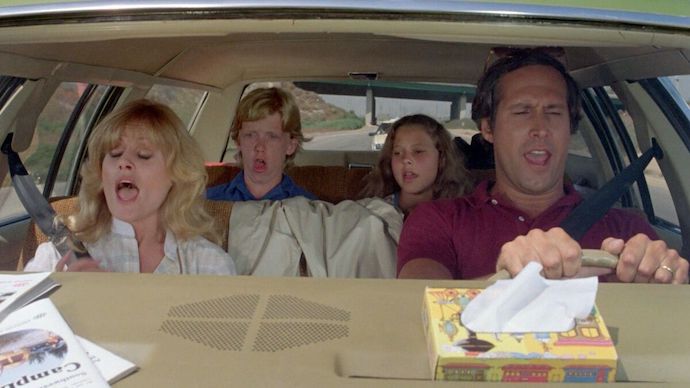 The adventures of the Griswold family have entertained millions of people for decades. The first film started as an idea that John Hughes wrote as a short, before he wrote the feature based on the concept.
When the ever-energetic Clark Griswold decides to take his family on a road trip to Wally World—which takes them from their home in Chicago to California—it turns into a vacation from hell as the family gets the wrong car, kills a dog and Ellen's Aunt Edna, and holds Wally World's security guard hostage.
The film's success helped launch Hughes' career as a cinematic comedy screenwriter and cemented the Vacation franchise, which would return for further sequels. Few movies are as utterly hilarious as Vacation, which has appeared ageless in the 40 years it has been around for.
Best moment of the movie: The family stops to see Cousin Eddie and the resulting barbeque they have to endure is comedic brilliance, as is Eddie asking Clark for a large sum of money.
5. Home Alone (1990)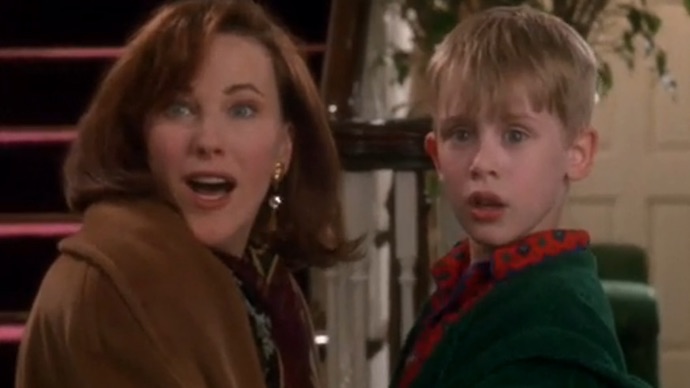 Home Alone needs no introduction as a Christmas staple and comedy classic. John Hughes' picture has everything one could want in a comedy: Joe Pesci, John Candy, a painful break-in sequence, and an adorable child at the center.
Starring Macaulay Culkin, Home Alone follows Kevin McCallister after he's accidentally left on his own over the holidays while his family go to Paris. Two burglars decide to rob Kevin's house on Christmas Eve, leading the devious Kevin to defend himself and his home.
The film is a must-watch every Christmas season and it's one of the funniest holiday movies ever made. Hughes' script is note-perfect and has a warming message as Kevin's Mom rushes back across the world to get back to Kevin for Christmas.
Best moment of the movie: The entire break-in sequence is iconic, with Harry and Marv taking a physical battering from Kevin's various traps.
4. National Lampoon's Christmas Vacation (1989)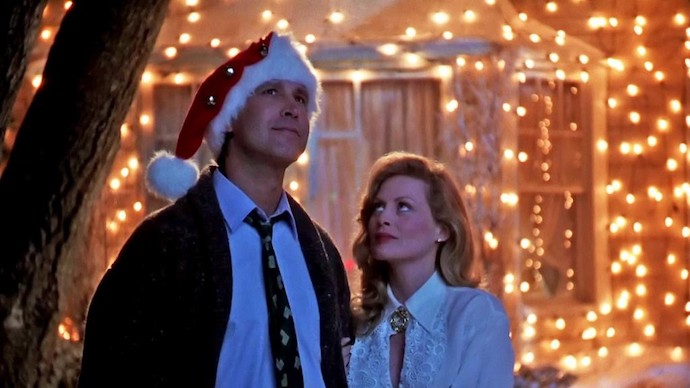 Of all John Hughes' holiday movies, nothing tops Christmas Vacation in which the Griswold family decide to host their whole family during the festive season.
It's a scene that all families can relate to, where everybody becomes annoyed at one another over the course of the film. However, the film's various disasters are perhaps less so relatable: Clark almost dies on a metal sledge, the lights on the house cause a neighborhood blackout, and the walking lunatic Cousin Eddie rolls into town.
The film brings great laughter during the holiday season, as it has something that will make everybody laugh at some point. Hughes' picture is all about bringing family together, which is why it's so heartwarming too.
Best moment of the movie: The house lighting sequence is the film's most hilarious scene, as the entire neighborhood loses power to Clark's spectacular creation, and the power meter spirals wildly.
3. Ferris Bueller's Day Off (1986)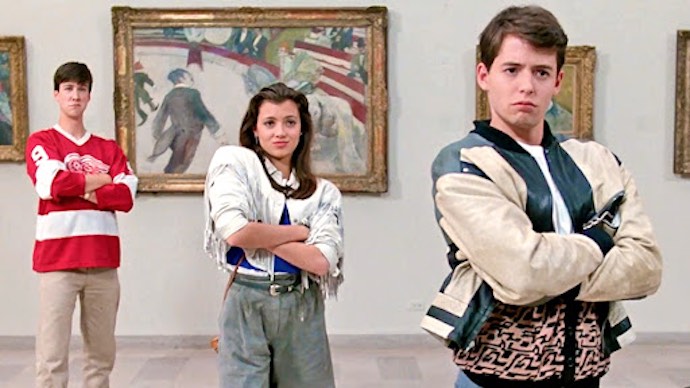 When high school student Ferris Bueller decides he wants to take the day off from school to go to Chicago with his girlfriend and best friend, he plots the perfect day filled with enjoyment—while dodging everyone who could land him in trouble.
Ferris, Cameron, and Sloane's day in the city of Chigaco is one of cinema's most fun-filled adventures. The film has inspired generations of filmmakers who came afterwards, and even movies such as Spider-Man: Homecoming have directly paid homages to Hughes' iconic comedy.
Everybody wishes they were Ferris Bueller in one way or another because he's cool, mischievous, and utterly charming, all while holding great affection from his peers and parents.
This is the strength of Hughes' film: it lets you know that life is worth living, even when you have to be a bit underhanded sometimes.
Best moment of the movie: Cameron speaks to Principal Ed Rooney on the phone, pretending to be Sloane's father to get her out of school.
2. Planes, Trains & Automobiles (1987)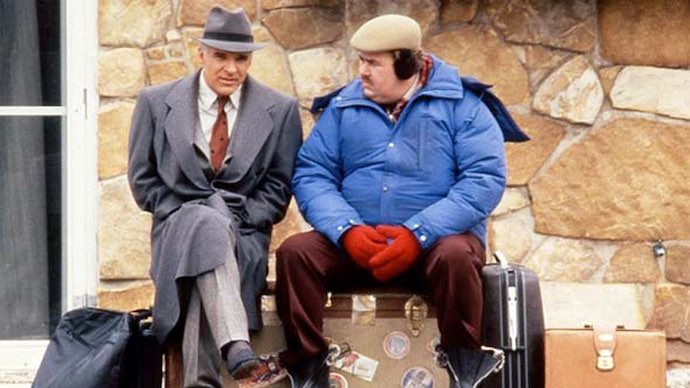 There is a tragedy to Planes, Trains & Automobiles that makes it a comedy that will endure another 100 years without aging a day.
Hughes' story follows marketing executive Neal Page who's trying to get from New York to Chicago for Thanksgiving with his family. However, a snowstorm puts a halt to those plans, forcing him to use every method of transport he can find to get home, all while in the company of shower curtain ring salesman Del Griffith.
John Candy and Steve Martin's chemistry brings the film to life, as both are naturally suited to their roles of Del and Neal, respectively. That chemistry reaches its height at the film's close, when Del tells Neal about his wife.
Best moment of the movie The best sequence in the film is a toss-up between the heartbreaking ending, Neal and Del's death-defying drive between two trucks, or Neal telling the car rental desk woman what he wants with lots of swear words thrown in.
1. The Breakfast Club (1985)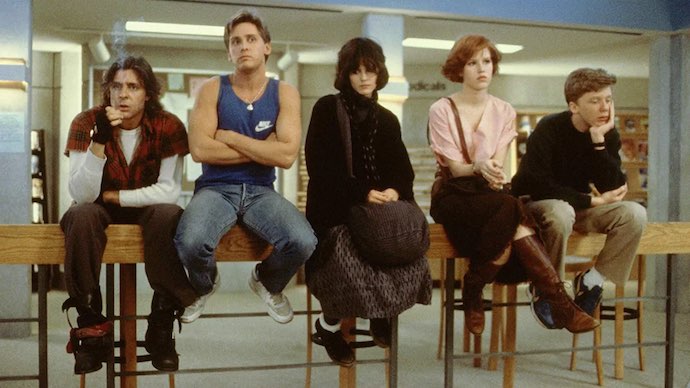 When a group of socially separated teenagers are forced to endure a Saturday detention together, the group goes through a learning curve that teaches them that everybody has pressures and problems no matter who they are or what group they belong to.
John Hughes' picture about the experience of high schoolers is a classic, as it lays bare the social structure apparent in all schools. The Saturday journey shared by John, Claire, Andrew, Brian, and Allison changes them by the time they're ready to go home.
Hughes' film remains so culturally provocative because the structure of school social systems has never really changed. While the fashion and the culture of the 80s have long since died, The Breakfast Club's message is undiminished 35 years later.
Best moment of the movie: John Bender raises his fist as he walks across the football field home, knowing that he has value and that he is seen by his peers, as well as by Claire.