Growing up can be a hazy whirlwind of self-discovery. From first loves to one's defining music of the era, the vastness of life hits you fast and hard as you start to become your own person.
Your tastes, thoughts, and opinions come to define who you are for the rest of your life—and this means that the ultimate reflection of society is responsible in helping you form those tastes.
In other words, a lot of the movies you watch during your pre-adult years will stay with you for the rest of your life.
Those movies will help you deal with breakups, unrequited love affairs, processing grief, and everything in between. Cinematic masterpieces present absorbing characters and themes that imprint themselves to your memory forever, in ways good and bad.
If you identify as a geek, here are some of the most important nerdy movies you should have seen by the age of 18. If you haven't watched them yet, drop what you're doing and watch!
7. Billy Elliot (2000)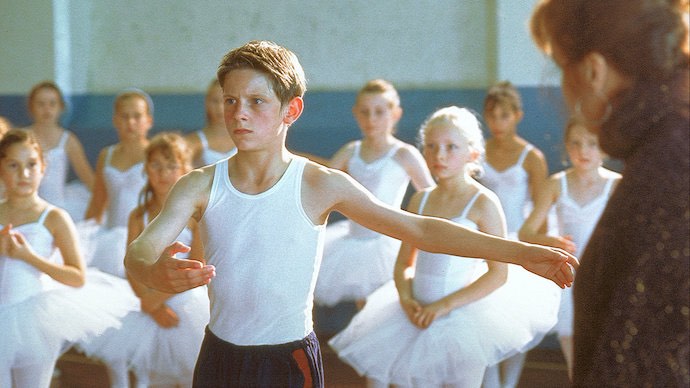 Billy Elliot is a fundamental piece of visceral cinema. The story of a young boy from a working-class town in the north of England who learns to dance ballet is as beautiful and universal in its themes as any movie.
When Billy describes how he feels when he's dancing, that's akin to the audience watching the picture—to see Billy dance is one of the most unique and extraordinary emotional journeys in the artform.
This is a picture that everybody should see when they are young as it has a core which speaks to the importance of family and doing something that can make you feel happy. The performances by Jamie Bell, Gary Lewis, and Julie Walters are gripping as Billy's uplifting tale unfolds.
6. The Breakfast Club (1985)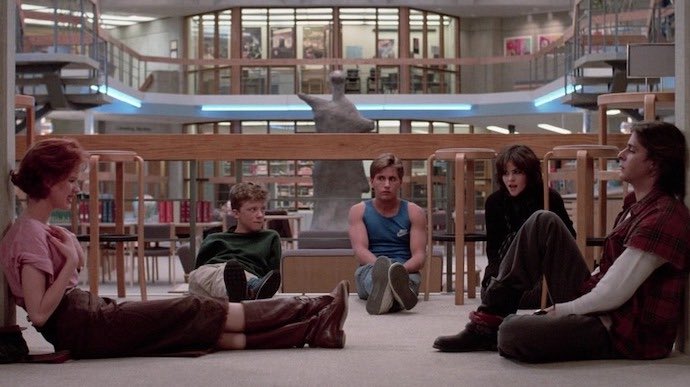 A movie that remains a frozen moment in time, The Breakfast Club stands as a monument to the pinned-down social structures of youth.
When five high school kids are all serving detention on a Saturday, each of them represents a different part of the school's delicate social hierarchy—and their experiences together show them that it can bring them together rather than dividing them apart.
The cast of the film all achieved cult status for their individual performances, particularly those of Judd Nelson and Molly Ringwald, who were catapulted to stardom because of the picture's popularity.
In the end, the movie is thematically universal. The same structures exist in today's schools in much the same way as they did in 1985, which is why it's a must-watch for anyone who has yet to reach adulthood.
5. The Dark Knight (2008)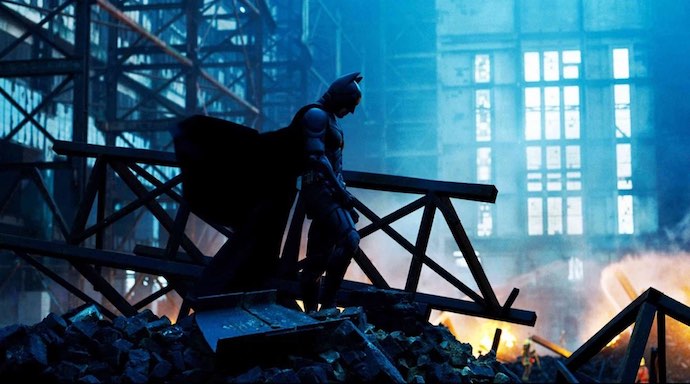 Christopher Nolan's second installment in his Batman trilogy redefined the idea of what a superhero movie could be. He infused the picture with the same scope and ideals of Michael Mann's Heat, showing a city-wide frenetic chase between Batman and his nemesis The Joker.
The performances are sublime in the movie, with Heath Ledger getting all the plaudits for his iteration of The Joker; however, Christian Bale, Michael Caine, Aaron Eckhart, and Gary Oldman all shine in the film, too.
The Dark Knight is the kind of movie that all other superhero films wish to be: thrilling, wildly entertaining, and enduring the test of time.
It needs to be watched in youth because it began a new era for comic book movies. There were good superhero movies before The Dark Knight, but this showed that they could be so much more.
4. Ferris Bueller's Day Off (1986)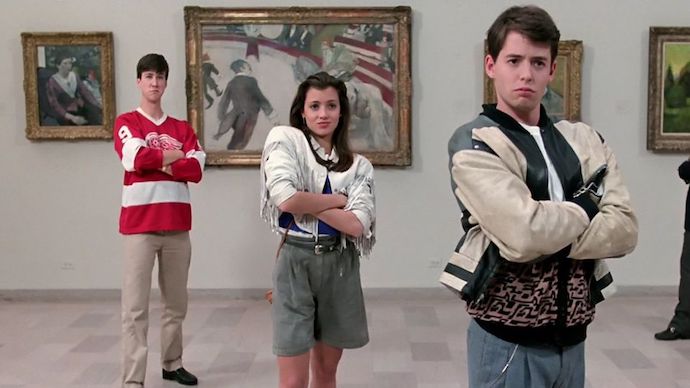 Here's the ultimate slacker movie. When Ferris Bueller decides that he doesn't want to attend school one bright day, he hatches a scheme to get the most enjoyment out of it—all while avoiding the headmaster, his ruthless sister, and his parents at all costs.
Led by a career-defining performance by Matthew Broderick, the movie is a testament to the halcyon days of youth, when the world seemed like a place of endless opportunity.
It has stayed popular for so long because of the way we all wish we were Ferris. He's intelligent, has an awesome girlfriend, and has access to a Ferrari California. The movie will never stop representing high school cool, which is why the film needs to be seen while still a student.
3. The Princess Bride (1987)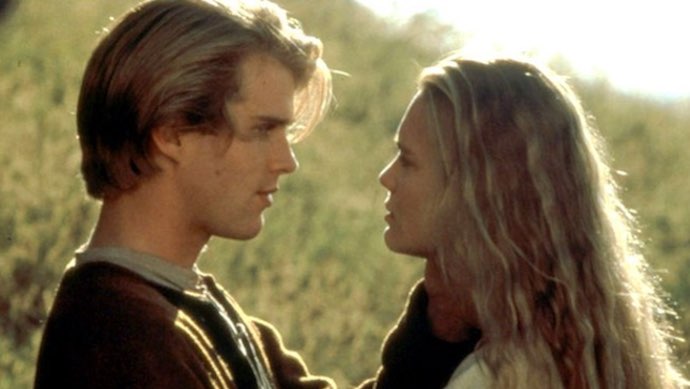 The Princess Bride is a fantasy story that's presented unlike any other. When the film has reached its conclusion and the eponymous princess is saved from marriage to the evil Prince Humperdinck, one wishes that there'd be a sequel.
The film is everything that a story like it needs to be. It humorously mocks other stories about princesses and their cliches, and also tells an important tale of bitter revenge, family, and love.
Wesley's search to find his beloved princess has become one of cinema's greatest treasures, with Carey Ewles, Robin Wright, Andre the Giant, Mandy Patinkin, and Christopher Guest turning in committed performances based on Rob Reiner's script.
Seeing it while still young is an experience everybody needs—because watching it when you're older might mean watching it through eyes that don't believe in true love anymore.
2. Spirited Away (2001)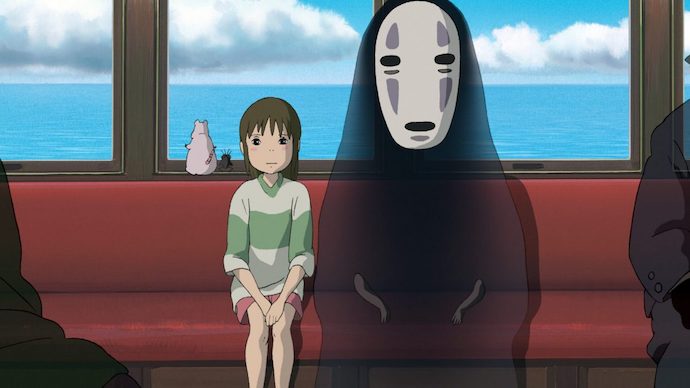 No film has ever been as imaginative in its premise and presentation as Spirited Away. Hayao Miyazaki's celebrated work sees a young woman named Chihiro become pulled into the spirit realm and forced to work in a bathhouse controlled by the witch that turned her parents into pigs.
As a wonderous adventure, Spirited Away is gripping throughout, with the audience coming to love Chihiro and watch her turn from a frightened girl into a steadfast young woman.
It remains the only foreign-language film to win the Academy Award for Best Animated Motion Picture (the dub isn't half bad either) and is a piece of cinema like none other.
The film bridges the gap between kids' animation and adult experiences in ways that other animated films don't. Watching Spirited Away isn't just seeing Chihiro growing up—it reminds you of it yourself.
1. Toy Story (1995)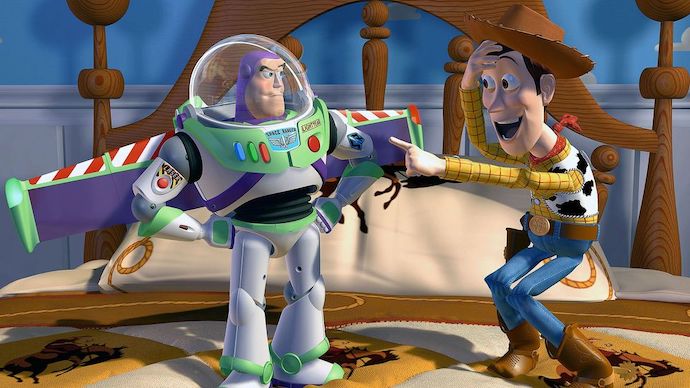 Of all the animated films to ever see the light of day, Toy Story is truly unique and special.
It holds a place in cinema history that few other films deserve. Not only was it the first fully computer-animated feature-length movie by Pixar, it also launched a franchise as important to cinema as The Godfather.
Woody, Buzz, and the gang's original outing was about fearing the unknown and how loyalty is the most important trait a friend can have. It held children and adults in their seats alike, as parents were taken back to their own memories in childhood and the love they had for their toys.
Without Toy Story's incredible success, it's unlikely that Pixar would be the studio they are today. That original film wasn't just important to generations of children everywhere—it was also a fundamental milestone in the history of animated movies.