Chris Hemsworth is best known for playing Thor in the Marvel Cinematic Universe. However, the Australian actor has achieved far more than that in his career, using his role as Thor as a launchpad to develop and star in other Hollywood roles.
His filmography is littered with projects that have proven to be great fun and action-packed. To name a few standout roles, there's former F1 champion James Hunt, Snow White's Huntsman, the sexy secretary in Ghostbusters, and the mercenary in Extraction.
As we look across his career, here are our picks for the best Chris Hemsworth movies and why they're so great!
8. Snow White and the Huntsman (2012)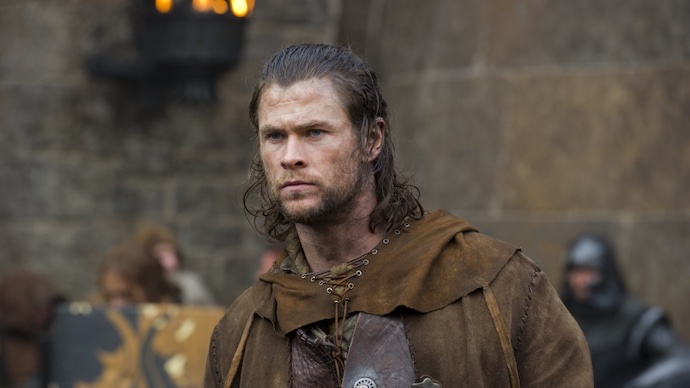 In an attempt to retell the Snow White fairy tale for a modern audience, Snow White and the Huntsman ended up being a confusing mix of tones. However, the performances made it better than it should've been.
Chris Hemsworth's Huntsman is one such performance, as his gruff but supporting nature makes him the mentor figure for Snow White, which lends the picture a resonance it would've otherwise lacked.
In fact, Hemsworth was so good in the role that he spawned a Huntsman sequel, getting rid of Kristen Stewart's Snow White and replacing her with Jessica Chastain's Huntsman counterpart.
7. Thor: Love and Thunder (2022)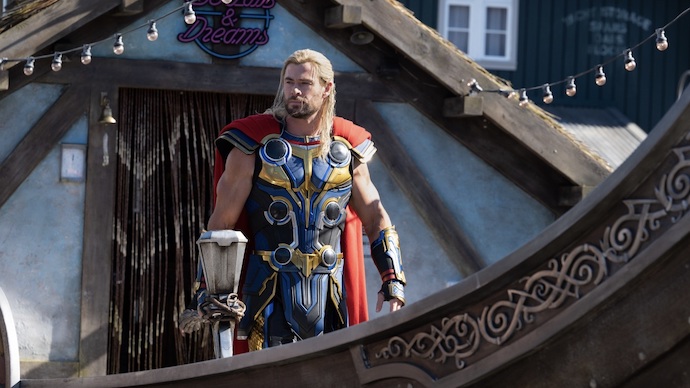 Although this film received a significant amount of backlash, Thor: Love and Thunder wasn't nearly as bad as some critics said it was. Sure, it may have been less engaging than its predecessor, but it had a mawkish sense of fun that made it wholly unique.
Christian Bale's Gorr the God Butcher stole every scene with his necrosword, bringing a dedication to the character of Gorr that deserved a better script from Taika Waititi.
As a film, it's far from the best in the MCU's Phase 4, but Hemsworth knows how to make Thor such a fun character, and it's all paired with some fun casting (who all look as though they're having real fun).
6. The Avengers (2012)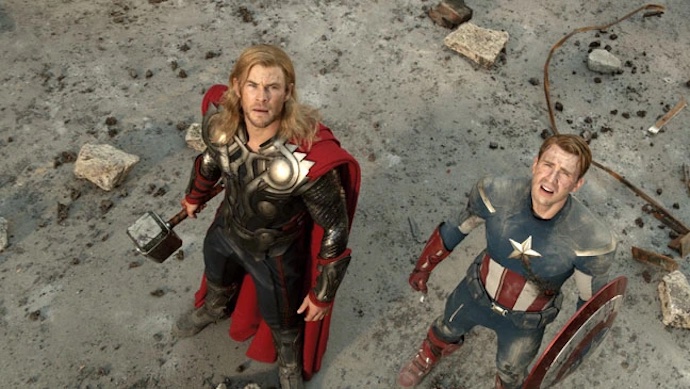 The Avengers was, at the time, the biggest and most exciting crossover event in cinema history. The novel teaming up of superheroes made sure it was worth every penny paid to go and see it.
Hemsworth's Thor played his part as one of the original six that came together when Earth needed them most, to defend the planet from an invading army led by Thor's adopted brother Loki.
It climaxed with an epic fight that gave each member of the team their moments to shine, with Robert Downey Jr.'s Iron Man leading the team's charge (obviously).
Of course, The Avengers would lead to bigger and more grandiose things, but when the film was first released in 2012, the MCU went from promising to full-blown epic in one swift move.
5. Rush (2013)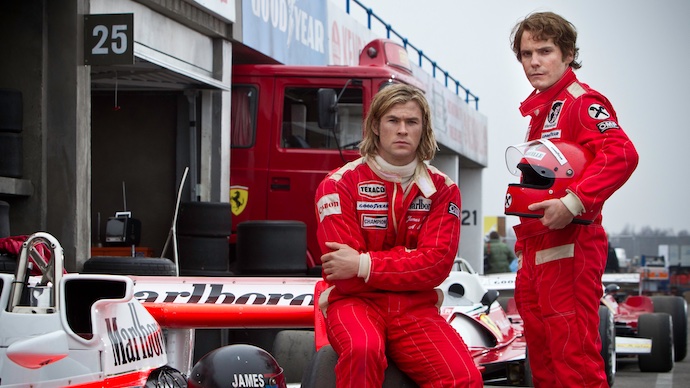 Rush is about the classic days of Formula One and the lifelong battle between Niki Lauda (played by Daniel Brühl) and James Hunt (played by Chris Hemsworth).
Hunt was the partying driver who found glory against the technically perfect Lauda, and their story is one of the greatest rivalries in the history of any sport—chiefly because they were friends in their lives away from racing.
Anybody who knows anything about F1 knows that Hunt would never repeat his win and that Lauda was the better driver. But Hemsworth is both devil and sweetheart in the picture, giving one of his personal best performances in Ron Howard's gripping film.
4. Avengers: Endgame (2019)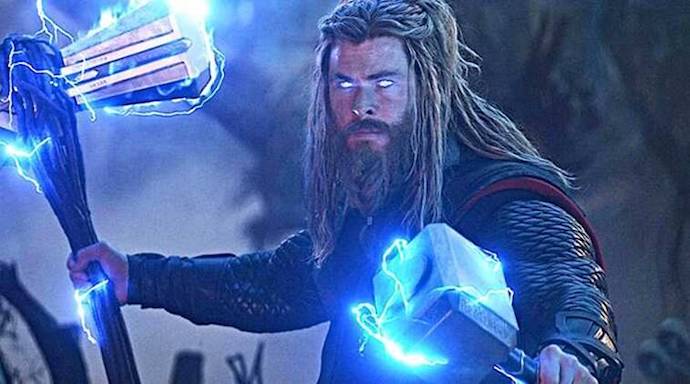 Starting with Iron Man in 2008, everything in the MCU was leading up to this pivotal moment in cinema history.
Avengers: Endgame was the make-it-or-break-it moment for Marvel Studios, the one opportunity to show whether an entire decade of films were worth following all that time.
As the original Avengers work to bring back those lost to The Snap, the danger of Thanos finds them with a fury that had fans on the edge of their seat and their eyes glued to the screen.
Watching Thor, Iron Man, and Captain America engage Thanos in bloody conflict was the kind of epic action that makes cinema. And when everybody shows up to battle the army of the Mad Titan? Nothing else in cinema quite compares.
3. Avengers: Infinity War (2018)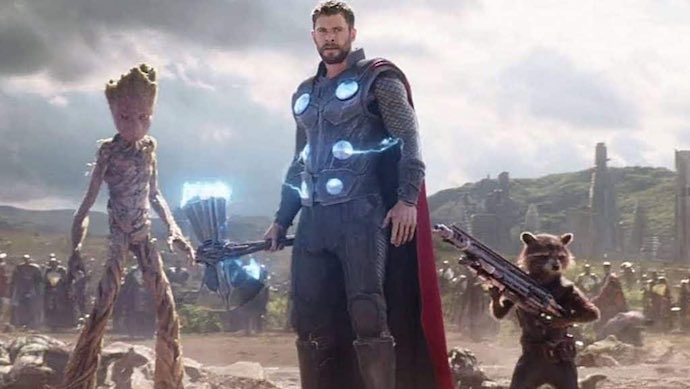 While Avengers: Endgame is the bigger and more ambitious film, Avengers: Infinity War is the better story.
For the most part, it comes down to the narrative following the path of Thanos as he achieves his destiny in a single day by collecting the Infinity Stones and wiping out half of all existence.
The emotional pull of the film is astounding, as the Avengers lose their divided fight against Thanos and we're made to witness the consequences of The Snap.
The face of Hemsworth's Thor—who almost strikes a killing blow to Thanos and is left to realize what Thanos has achieved—remains an image that will define the actor's career in many ways.
2. Thor: Ragnarok (2017)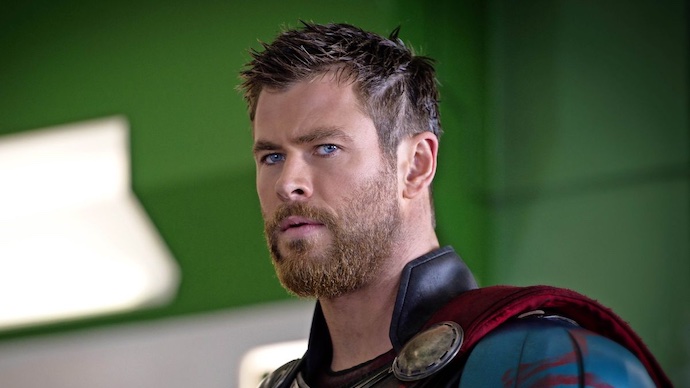 Thor: Ragnarok is Chris Hemsworth's greatest achievement in the role of Thor, as he takes the rigid God of Thunder and allows Taika Waititi's brand of humor to mold him into a comedic powerhouse.
This film took the comic book storyline and bent it to Waititi's will, with the Hulk along for the journey this time.
The end of Asgard was an event that saw an unstoppable force destroy the home of the Asgardians without mercy, while Cate Blanchett's Hela provided one of the MCU's most ruthless performances.
However, the best moments come when Hulk and Thor face off in the ring on Sakaar, with the God and the monster taking chunks out of one another with very little held back.
1. Star Trek (2009)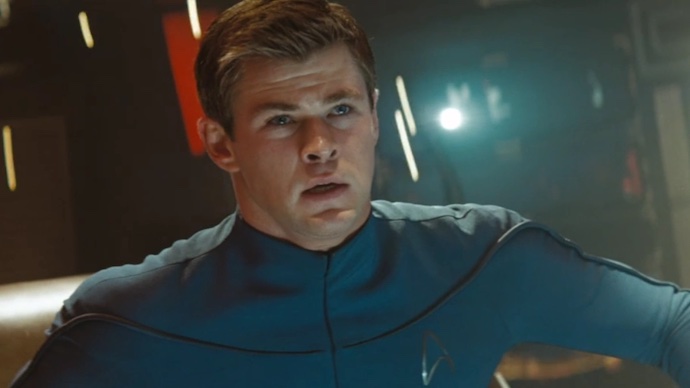 As strange as it is, Star Trek gave cinema something that few other sci-fi movies could muster: a compelling narrative that delivers on the promises laid down by its filmmakers.
Although Hemsworth's role in Star Trek is small—playing George Kirk in the opening—he's never been better. Here, he's the father of Chris Pine's James T. Kirk and he's a man who sacrifices himself to save his ship and his crew from the barbaric attack of Nero.
The film has performances and a script that brought back the Star Trek brand, which was nearing extinction on the big screen. Chris Pine, Zachary Quinto, and Eric Bana all deliver compelling performances that still feel great to watch now.