For a film to earn a billion dollars at the box office, you'd think it'd have to be at least somewhat good, right? Maybe even a masterpiece. However, that's surprisingly not the case for many billion-dollar movies.
Instead, this whopping box office return is usually reserved for certain types of movies that have wide appeal regardless of quality:
Family-friendly movies that are easy options for parents who want to take their kids to the movies on the weekends;
Superheroes, cinematic universes, and franchises that have massive fan bases that will watch almost anything;
High-budget productions with lots of fan service or clever marketing that create buzz (which may not always live up to expectations).
That said, there are still a handful of billion-dollar movies that do hit the benchmark for film buffs, critics, and everyday moviegoers looking for high-quality narratives. Here are our favorites!
10. Star Wars: The Force Awakens (2015)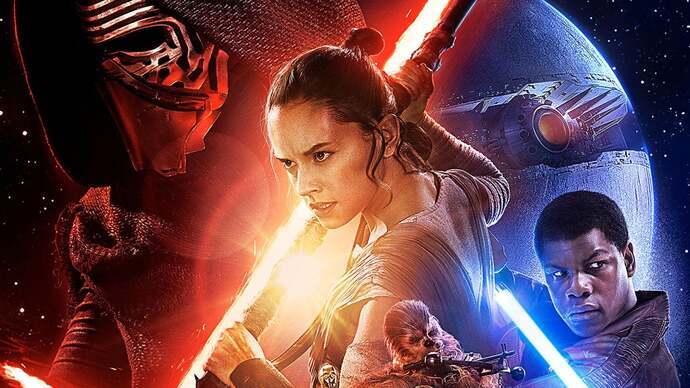 There's no doubt that Star Wars is one of the highest-grossing media franchises in history—and that was true even before Disney began pumping out all those sequel films and TV series. George Lucas's blockbuster space opera has been strong since it started in the 1970s.
Star Wars: The Force Awakens drummed up a lot of hype—directed by J. J. Abrams with an all-star cast—and when it arrived on the big screen, nobody knew whether it would live up to the hype. Spoiler: It did!
Star Wars: The Force Awakens revitalized the series with its new, raw energy and emotionally developed characters played by prestigious actors. Some even thought it was the best that Star Wars had to offer: refreshing yet nostalgic in perfect balance.
9. Black Panther (2018)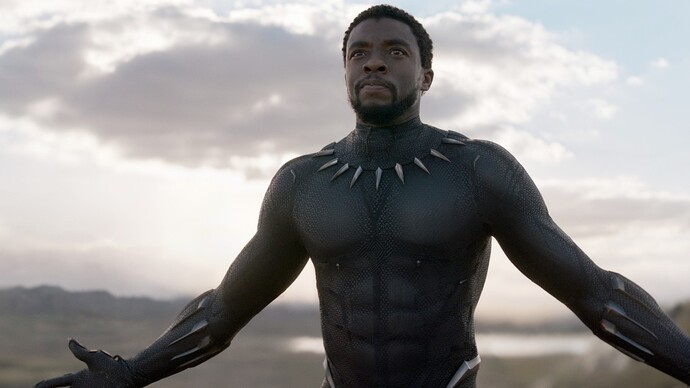 The MCU has saturated the film industry so much in recent years that most people don't even notice anymore when a new movie drops. It just melts into the constant background hum of the superhero genre, with diluted characters following the same narrative arcs over and over.
However, Black Panther made a fair bit of noise back in 2018, starring Chadwick Boseman in one of his final (and amazing) performances. It's one of those rare mainstream movies that does root its glittering spectacle in strong characters, emotion, and meaning.
Directed by Ryan Coogler, Black Panther is a gorgeous, explosive, widely accessible action movie that's bolstered by its socialist context. Although it's never too heavy-handed with its geopolitical message, Black Panther has a depth beyond men in capes.
8. Toy Story 3 (2010)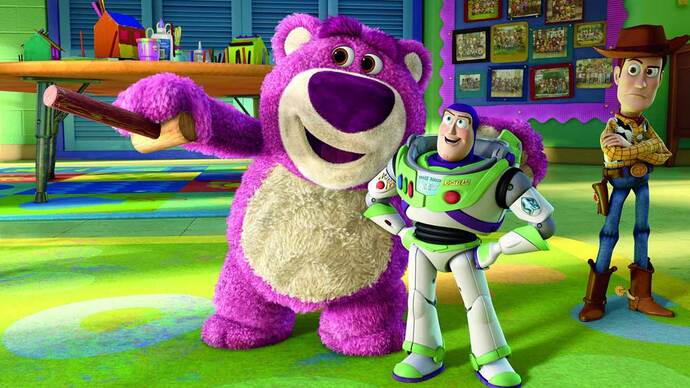 A film being a kids film doesn't necessarily mean bad film. In fact, some of the best movies in the world were made for families! And in the case of animation, even kids movies can boast impressive and incredible art brought to life by talented animators.
Pixar is the undisputed king of modern animated movies, giving us hits like Finding Nemo, Ratatouille, and Monsters, Inc. But Toy Story was the studio's first-ever feature, where Tom Hanks and Tim Allen voiced the two iconic toys that come to life when no one's looking.
At release, Toy Story 3 became the highest-grossing Pixar movie of all time as viewers flocked to see their favorite toys return for adventure.
For most franchises that weren't conceived as trilogies, the third installment can often feel tired and stale, but Toy Story 3 was unexpectedly great. It even managed to make parents cry!
7. Joker (2019)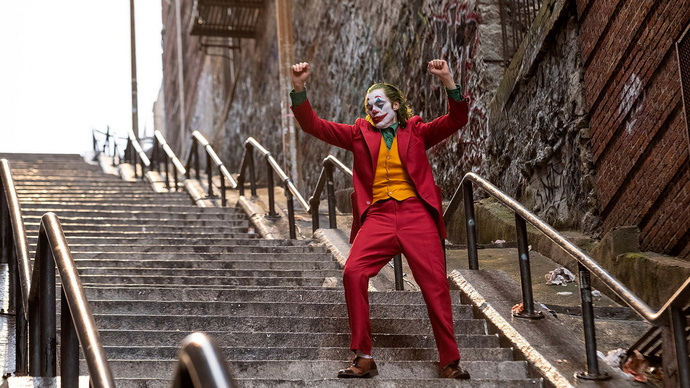 With some movies, you can just tell they were inspired by another movie. In the case of Joker, director Todd Phillips was clearly influenced by Martin Scorsese's Taxi Driver, which is apparent in everything from the aesthetic to the tone to the anti-heroic protagonist.
It would be easy for this to come across as lazy, but in Joker, it feels very intentional. It's as if Phillips is nodding to Scorsese's masterpiece in ode, and bringing a rich historical and stylistic element to what could have been another humdrum origin story.
Batman's infamous clown-looking nemesis has been portrayed by various actors over the years, each one trying to top Heath Ledger's momentous performance in The Dark Knight.
Joaquin Phoenix's Joker is the only one who's come close, mainly because he interpreted the iconic villain in his own maniacal, skeletal, empathetic way. Let's see if the sequel will break a billion, too!
6. Harry Potter and the Deathly Hallows: Part 2 (2011)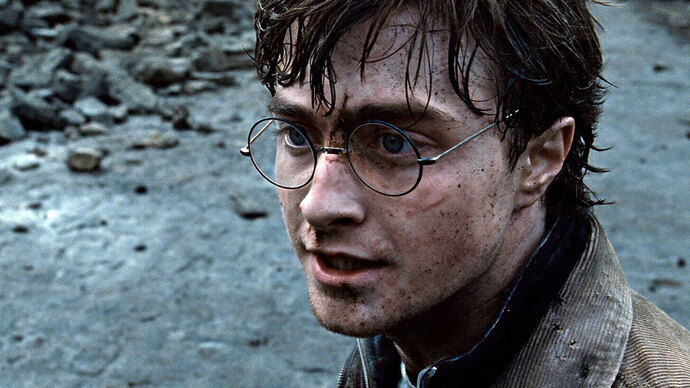 It's no shock that Harry Potter and the Deathly Hallows: Part 2 found its way onto the billion-dollar movies list. After all, it was the grand finale to the biggest book-franchise-turned-cinematic-universe in the world.
The children's novels by J. K. Rowling didn't just become a landmark of British cinema—starring nearly every British actor under the sun, and forging a few new stars in the process—but was beloved across the world.
It all began in 2001, when we first witness three young wizards leave for a magical boarding school in a magical castle. Ten years later, the poster image of Hogwarts burning to the ground was enough to stir emotions in any Harry Potter fan.
Then, in 2011, we were plonked in front of the big screen listening to Alexandre Desplat's score while Professor Snape cried "Always," and the importance of storytelling was at the height of its power.
5. Barbie (2023)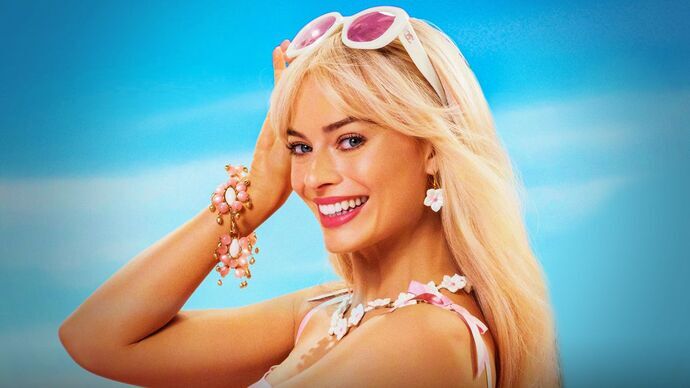 There are few movies that have whipped up the same amount of frenzy that Barbie did. Most of 2023 so far has been drenched in advertisements, TikTok videos, memes, and reviews of Greta Gerwig's hilarious and intelligent feminist masterpiece.
The marketing was boosted by the dual release of Christopher Nolan's Oppenheimer—which surprisingly didn't break a billion—snowballing the cultural phenomenon known as "Barbenheimer."
Barbie is the epitome of the summer blockbuster: a huge release with a popping color palette, an A-list cast, and excessive merchandising. But most of all, it's just a really great movie.
Critics were understandably skeptical about a fan service movie based on a real product, but Gerwig took the opportunity to tell a poignant mother-daughter narrative that was an allegory for modern society without being vainly woke for the sake of it.
4. Titanic (1997)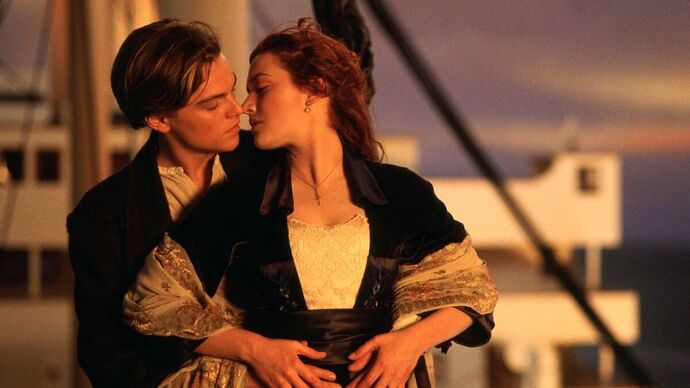 Titanic isn't the only James Cameron film to rake in a billion dollars, but it's arguably better than his Avatar entries. It was also the first-ever movie to hit the billion dollar revenue mark, which speaks volumes of its status in cinema and pop culture.
Leonardo DiCaprio and Kate Winslet's iconic love story unfolds on the RMS Titanic. Its sinking in 1912 went down in the history books forever, and James Cameron used the event to tell an epic action movie rooted in cinema's most famous romance plot.
People have a fascination for all things drama, disaster, shipwreck, thrills, and tragedy. Titanic is all of those things, plus it revolutionized the special effects department as it delivered over three hours of heart-pumping, tear-jerking, class-defying love.
3. Jurassic Park (1993)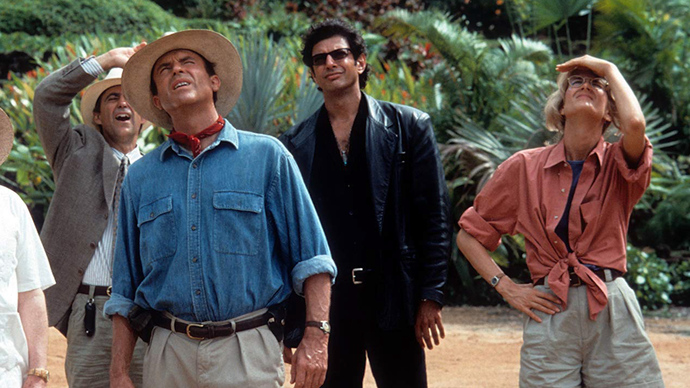 The 90s were a time of rapid technical change in the film industry. James Cameron was working with water and huge green screens for Titanic, Pixar was giving birth to 3D animation, and Steven Spielberg was solidifying himself as the father of childish imagination and wonder.
The animatronics and SFX in Jurassic Park blew away the minds of every viewer aged 1 to 100. Unraveling on this theme park island were real dinosaurs, brought back to life via DNA in prehistoric mosquitoes and incredible robots that still look real to this day.
Jurassic Park's success triggered a series of increasingly dismal sequels, but Spielberg's first will forever remain a family favorite, a cult classic, and a technological milestone.
2. The Dark Knight (2008)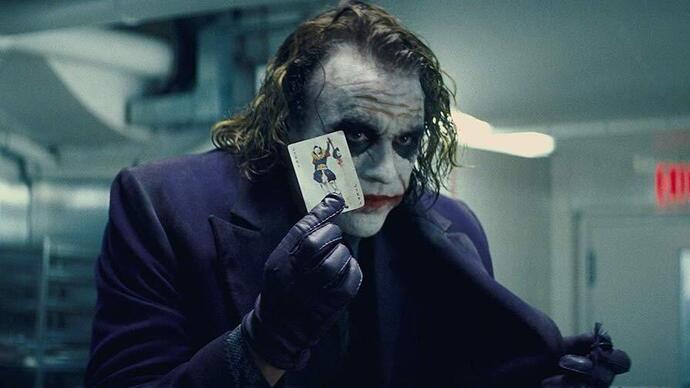 Batman is one of the few superheroes who have managed to remain (mostly) untouched by empty spectacle and greedy producer pockets. He's a more sophisticated superhero, unafraid to embrace his dark side despite having no real superpowers.
Whether it's Michael Keaton, Christian Bale, or Robert Pattinson, Batman and his Joker nemesis are geared to the cinephiles among the comic book genre—and the best version is generally considered to be Christopher Nolan's The Dark Knight Trilogy.
The Dark Knight is undoubtedly the best of the best, with Ledger's cackling performance made more chilling by the fact that he died six months before the film's release.
1. The Lord of the Rings: The Return of the King (2003)
In the same way that movie theaters filled in anticipation of the big Harry Potter finale, The Lord of the Rings: The Return of the King marked the end of the Middle-earth trilogy. (Not counting the Hobbit films...)
Peter Jackson did the impossible when he brought J. R. R. Tolkien's fantasy novels to life, and with the third film, viewers were ready to see the big final battle on a huge screen as soon as possible. Cha-ching!
This put The Lord of the Rings: The Return of the King—and its six false endings—among the highest-grossing films ever made, and the darkly whimsical epic swept through the 76th Academy Awards.
And if three and a half hours of hobbits, elves, and orcs isn't enough for you, there's also the Extended Cut that runs for over four hours that's still frequently screened in theaters today.