There's nothing quite like the sound of a classic wooden bat cracking against a baseball, or the rush from a great swing that perfectly connects with the end of a slugger.
Baseball has grown into one of the most popular sports in Japan, so it's no surprise that there have been many anime series about baseball.
These anime series know how to capture the magical feeling of baseball, from devilish pitches to homerun hits, from adrenaline-pumping sprints to miraculous base claims.
From action to comedy to drama to thrills, here are my picks for the greatest baseball anime series of all time!
10. Tamayomi: The Baseball Girls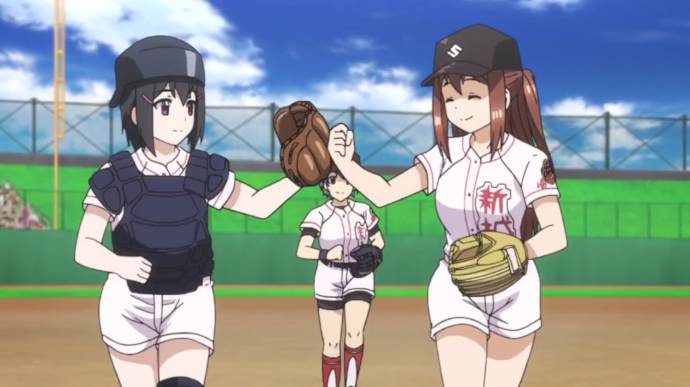 Tamayomi: The Baseball Girls is about two friends—Tamaki Yamazaki and Yomi Takeda—who were inseparable as children. They both loved to play baseball together as part of their unique, strong bond.
However, fate had other ideas and brought each one down a different path in life. As they part ways, one continues to doggedly pursue baseball while the other forgets about it entirely.
But one day, when they're reunited, they're both sucked back into the world of baseball as a dynamic, unstoppable duo.
Together, they decide to revitalize the school baseball team and improve the sport in the process. Will they be able to save the team?
The first entry on our list, Tamayomi: The Baseball Girls is an anime about baseball that's absolutely worthy of a watch.
9. Princess Nine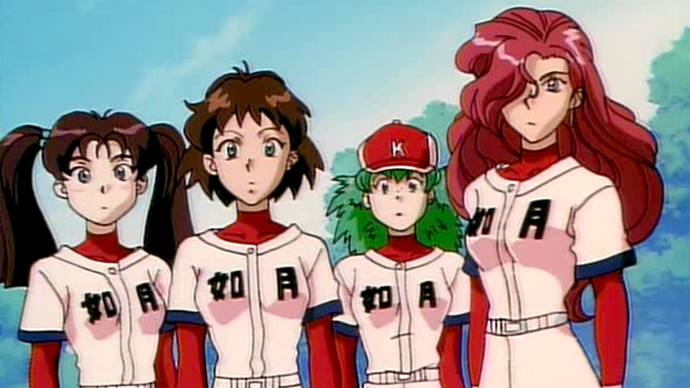 Like Tamayomi: The Baseball Girls, Princess Nine is a baseball anime series that largely features female characters. But in this case, the overall message of the series is far more feminist.
It centers on nine baseball-loving girls who resolve to create their own baseball team so they can develop their skills and eventually trounce the clubs that are all populated by boys (and only boys).
Our protagonist is Ryo Hayakawa, the daughter of a famous baseball player. But will she be able to live up to his legacy?
Princess Nine features family drama, a battle of the sexes, and a pinch of tragedy. It makes it one of the more dynamic animes about baseball.
8. Battle Ball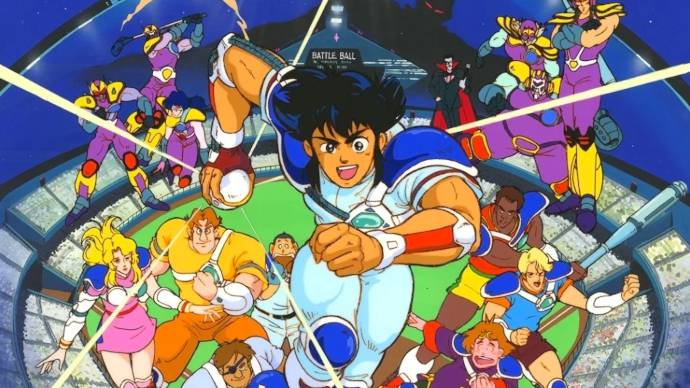 So far we've featured two baseball animes with prominent feminist themes, but now we're about to mix it up with baseball in space!
Battle Ball (also known as Go-Q-Choji Ikkiman) features a showdown between humans and aliens for supremacy—but instead of warfare and combat, the judgment metric of universal dominance is... wait for it... baseball prowess. Because of course it is.
The protagonist Ikkiman is a superhuman alien who doesn't even know that he's a superhuman alien. Using his newfound abilities, he plays for the sake of humanity and attempts to declare himself defender of the Earth.
It's one of the more bizarre animes about baseball, but if you're in that kind of mood, Battle Ball is a lot of fun!
7. Battery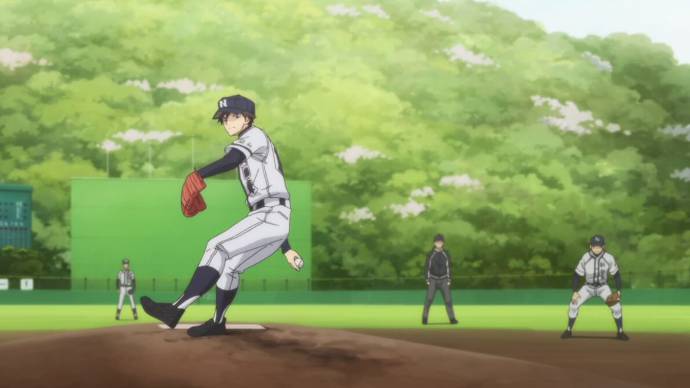 Battery is perhaps the most dramatic baseball anime series worth watching. Don't be shocked when this one genuinely digs into heavier themes like family life, societal expectations, and human purpose.
It's worth pointing out that the term "battery" refers to the relationship between catcher and pitcher in baseball culture.
In Battery, our pitcher is Takumi Harada, who's nationally regarded as one of the best up-and-coming players in the sport.
However, Takumi wouldn't be anywhere if it weren't for his best friend and catcher Gou Nagakura, who encourages him to break free from the shackles of his small-town, provincial life.
While Battery is certainly a great anime series involving baseball, there's a fascinating number of life lessons taught along the way about friendship, purpose, and the value of never giving up.
6. One Outs
One Outs is a little less realistic than Battery, but it makes up for it in style points. This baseball anime follows the trials and tribulations of an incorrigible risk-taker named Toua Tokuchi.
When a baseball team called the Saikyou Saitama Lycaons start recruiting new players to boost their performance and hopefully claim a championship, they meet Toua.
Unbeknownst to Toua, he has an unbelievable talent for pitching. In fact, he's so good at it that he might just carry the entire team to victory. But will it be enough to succeed? Will his team even rally around him?
One Outs is tense, dramatic, psychological, and one of a kind when it comes to baseball in anime. Watch it if you can!
5. Big Windup!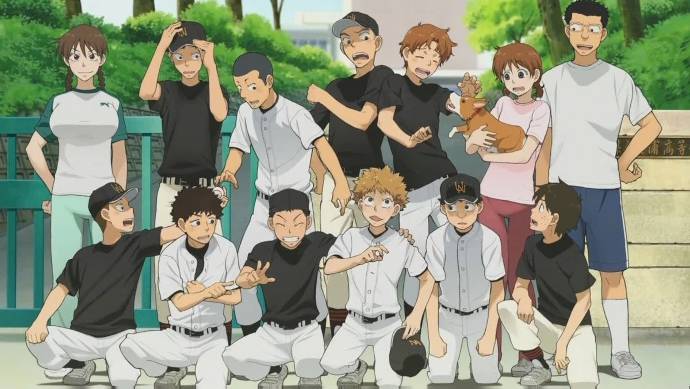 Big Windup! is a baseball anime that follows Ren Mihashi, who has actually just quit the baseball team.
In fact, Ren wants nothing to do with baseball anymore. He dislikes playing with his abusive, cruel team so much that he leaves his school and renounces the sport altogether.
Of course, since this is an anime about baseball, it only takes so long before he accepts an invitation to play with some new friends.
Once they see how talented he is, they encourage him to join the school team. Argh! How can he refuse? Lucky for us, Big Windup! takes us on his exhilarating journey towards baseball success.
4. Cross Game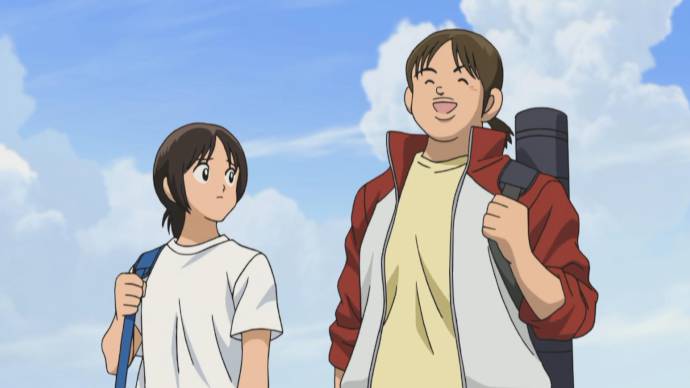 In sports, there are two types of players: those who have God-given talents that make winning easy, and those who have to outwork everyone to overcome their natural disadvantages.
In Cross Game, we get both—an anime series that centers on two baseball players who are total opposites.
Kou Kitamura possesses immense natural talent while Aoba Tsukishima has an insane drive to win that allows him to prevail despite his innate shortcomings.
Cross Game is a fantastic anime about baseball that also features a dash of romance and drama that'll keep you on your toes.
3. Major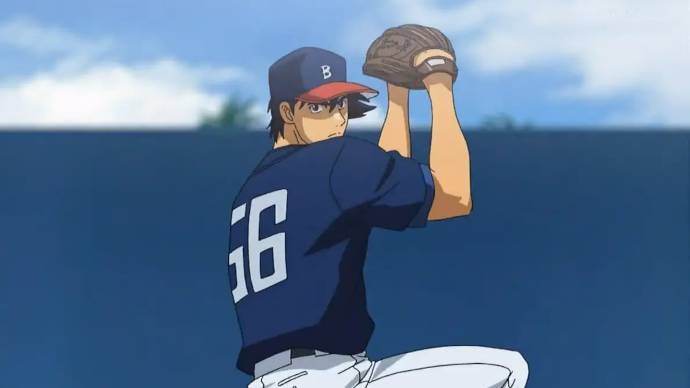 Major might just be the best modern anime about baseball. It's certainly in the running for the title amidst fierce competition, hence it snagging third place on our list.
The plot of Major centers on Goro Honda, a baseball player who's been a fanatic since he was just a child. The series follows his life in depth as we see how his career as a professional baseball player affects him, his friends, and his family around him.
Taking us through his biggest successes, heaviest failures, and hardest challenges, Major is a baseball anime that really gives you perspective on what it would be like to live life as a baseball player.
2. Ace of Diamond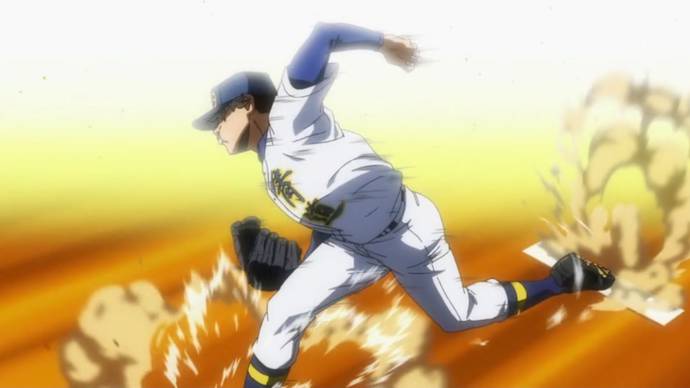 Why are we ranking Ace of Diamond higher than Major? Because this fantastic baseball anime hasn't wrapped up yet, meaning it still has potential to be better than it already is.
The series follows Eijun Sawamura, a young boy who tries his hardest to become the best baseball player he can be. However, that's not his only goal. He's also out for revenge.
There are several characters in Ace of Diamond that the writers get us to care about, which is why it's so high up on our list.
It's a very dynamic show, making it not just one of the best baseball animes of all time, but one of the greatest sports animes, period.
1. Touch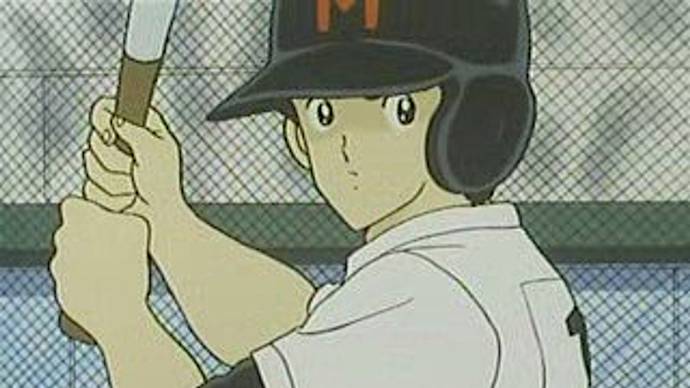 Touch is an absolute classic. Even if you don't like baseball, Touch is one of those legendary animes that everyone should watch.
It's a coming-of-age tale. It's a sports drama. It's a romance drama. It's everything you could want from an anime series about baseball.
Touch follows two twin brothers—Tatsuya and Kazuya Uesugi—who could not be more different. One day, they suddenly find themselves vying in a love triangle for the love of their friend Minami Asakura.
With the baseball field acting as a symbolic battleground for the two brothers, things quickly become a lot more complicated and a whole lot more heated...
On top of all that, Touch was a pioneer that inspired countless imitators, including some that have appeared on this list.
Given the show's quality and how influential it was, it's a no-brainer to pick Touch as the best baseball anime series of all time.