In recent months, you may have heard one particular anime series get recommended over and over again: Jujutsu Kaisen.
Based on the manga series of the same name, Jujutsu Kaisen's first anime season began airing in October 2020. Since then, it has soared in popularity among anime watchers as one of the coolest and most acclaimed new anime series of the year.
What Is Jujutsu Kaisen?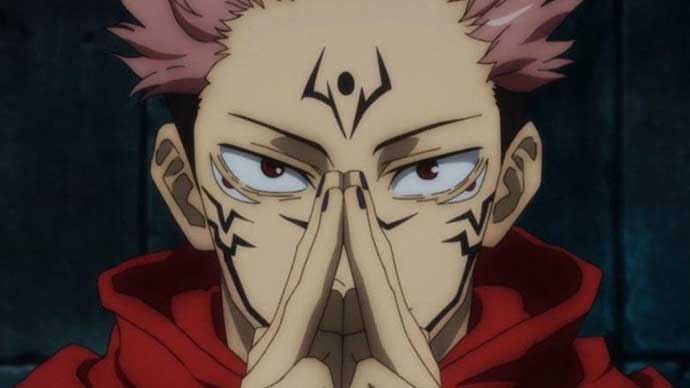 Jujutsu Kaisen centers on a high school student named Yuji Itadori, who swallows a rotting finger that belonged to a powerful Curse and subsequently becomes possessed. Jujutsu Sorcerers sentence him to death by exorcism, but before that happens, he's tasked with finding and consuming the Curse's remaining fingers.
The general premise of the series may sound like yet another shonen copycat anime series that might rehash the same tropes as Naruto, One Piece, and Bleach—but watch the first episode and you'll see that it brings its own unique flair to the genre.
The Jujutsu Kaisen manga series is written and illustrated by Gege Akutami, while the Jujutsu Kaisen anime series is produced by MAPPA. Both manga and anime have influenced the real world, with fans pursuing all kinds of cosplay, body art, and more.
You'll even see social media posts, fan artwork, and memes inspired by the characters of Jujutsu Kaisen.
But why is Jujutsu Kaisen so popular?
For starters, the series offers action, adventure, comedy, with a touch of drama and a dash of mystery that really spices up the plot. Like any other shonen series, Jujutsu Kaisen features plenty of fights and action-packed rivalries that crank up the tension.
Of course, there's more to it than that.
The Unique Lore of Jujutsu Kaisen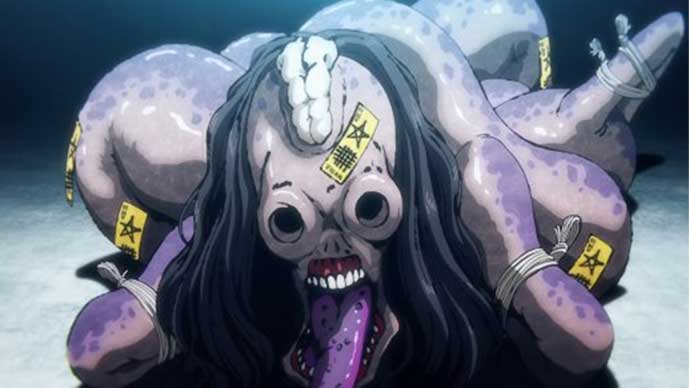 The world of Jujutsu Kaisen features a setting where Cursed Energy lurks around every corner, born from the negative emotions and feelings of humans. That energy gives birth to Curses, which are spiritual beings that seek to bring harm to humans.
Ryomen Sukuna is the most fearsome Curse and strongest one of his time—and it's his finger that Yuji swallowed.
The Jujutsu Sorcerers are tasked with exorcising Curses of varying levels, from low-level monsters to special-grade monstrocities.
The main characters are part of an organization that specializes in Curse exorcism: the Jujutsu Tech School. There they learn how to manage exorcisms of different kinds in order to save humanity from the Curses that lurk and terrorize the streets and communities.
The Characters of Jujutsu Kaisen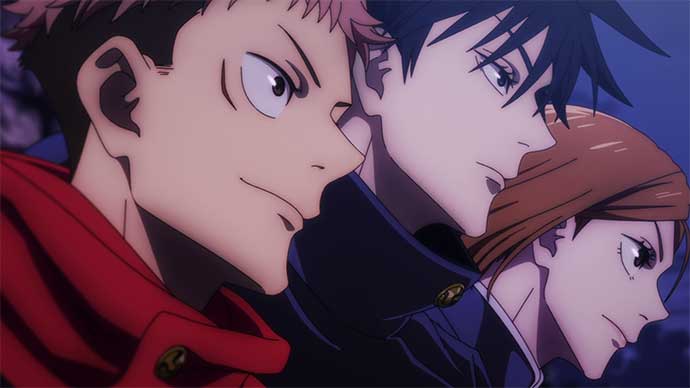 The main character, Yuji Itadori, openly takes on a huge responsibility and sacrifices his own safety to save his friends—leading to his swallowing of Sukuna's finger.
With that one action, Sukuna's and Yuji's fates become entangled as Yuji becomes host to Sukuna. The scenes where the two argue as they fight over control are some of the best in the series.
And like most anime series, Yuji's journey is supported by friends. The chemistry between Yuji Itadori, Megumi Fushiguro, and Nobara Kugisaki overflows with fun energy. Not to mention the odd yet fitting addition of their newfound teacher, Satoru Gojo.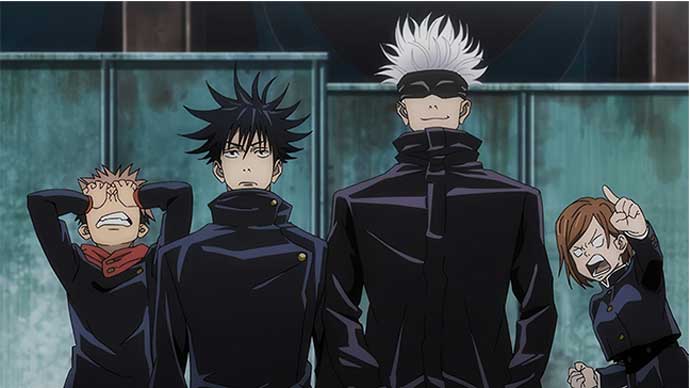 Satoru is a tall, white-haired man with a blindfold. His carefree, easygoing, and comical attitude makes him one of the most beloved characters in the series. But when it comes time to be serious, he knows what to do and gets it done.
It's all quite reminiscent of Naruto's original Team 7 with Kakashi, but it's not long before you begin to see how they differ.
Other characters in the series play a vital role in the story as well. Every character is involved in the growth of another. At the same time there aren't too many characters—like in My Hero Academia—so the plot never feels crowded or confusing.
The Villains of Jujutsu Kaisen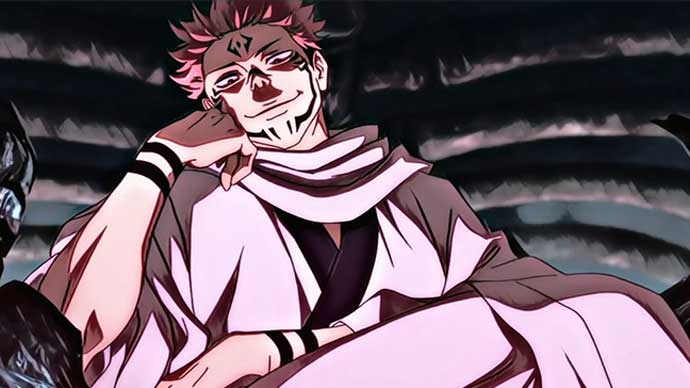 The villains in Jujutsu Kaisen have humanoid-but-not-entirely-human appearances that betray their missing humanity. Some may look like outright monsters, while others look human with distorted body parts.
And whereas other anime villains come right out with badass posturing and ominous monologues, the villains in Jujutsu Kaisen hide their evil intentions behind charming tongues and calm demeanors.
But, of course, Ryomen Sukuna is a badass villain. His attitude, his pride, and his powers make him a formidable enemy. There's no telling when and how he will beat Yuji into pulp.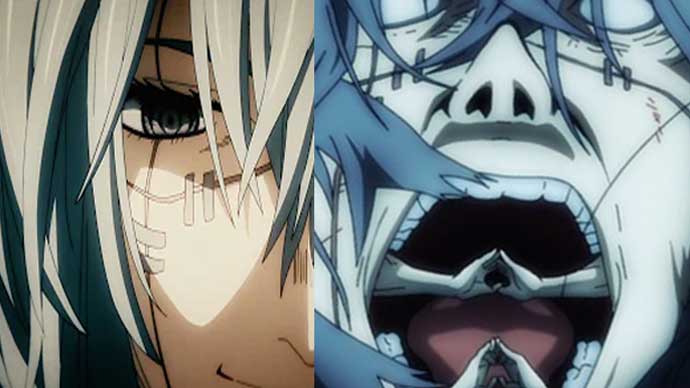 Aside from Ryomen Sukuna, there are other notable villains in the series—like Mahito.
Mahito is one of several villains who invade the story and give our heroes a hard time. But with his youthful and innocent appearance, it's no wonder how the characters in Jujutsu Kaisen were deceived by this sinister individual.
And there are plenty of other characters who want Yuji dead.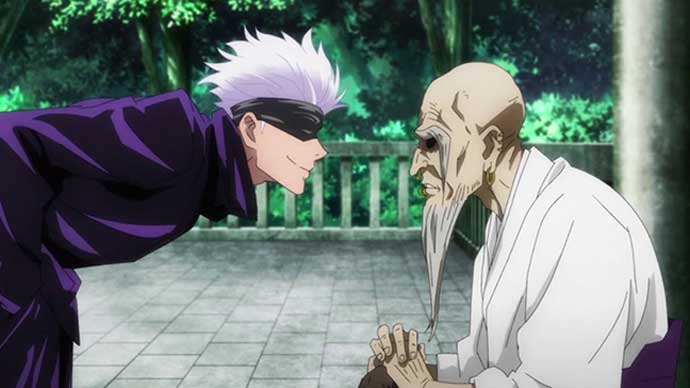 With Principal Gakuganji around, we can never know when he'll give the order to exorcise and execute Yuji. He always plots schemes that will put our lead sorcerer's life in danger.
The Fights in Jujutsu Kaisen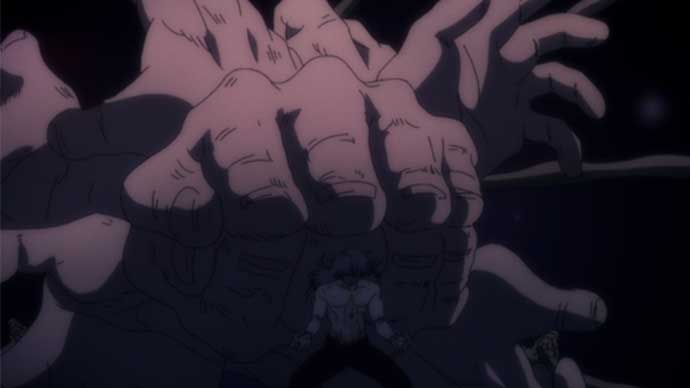 The battles in the Jujutsu Kaisen universe are action-packed without much chit-chat. There may be some dialogue in a fight, but it's never so long or unrealistic that it turns the scene into a filler episode. The fights include unexpected matchups and outcomes.
Despite Jujutsu Kaisen being full of fights, it still strikes the right balance of comedy, drama, and mystery. The fights are never brutal, nor are they ever lame and boring. You'll love the fight scenes—and the motivations behind each fight.