Sports and anime is a strange combination, but it somehow works. The best sports anime don't focus solely on the game—they focus on characters, and how they manage to do the unthinkable.
Each of the following anime center around a different sport, but you don't have to be an athlete to watch or understand them.
8. Slam Dunk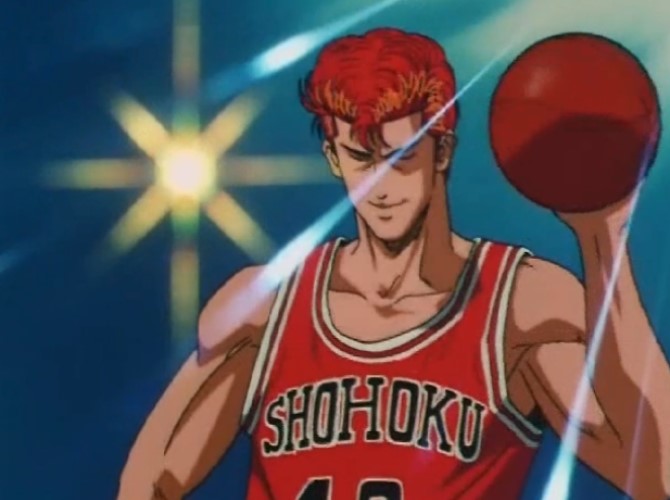 Hanamichi Sakuragi is at the center of Slam Dunk's story. As the delinquent leader of a gang, he's not very popular with the ladies. When one girl, Haruko Akagi, actually pays attention to him, Sakuragi falls in love.
Haruko suggests that Sakuragi join the basketball team. Although Sakuragi doesn't know much about the sport, he decides to join the team and ends up enjoying the sport.
7. Ace of Diamond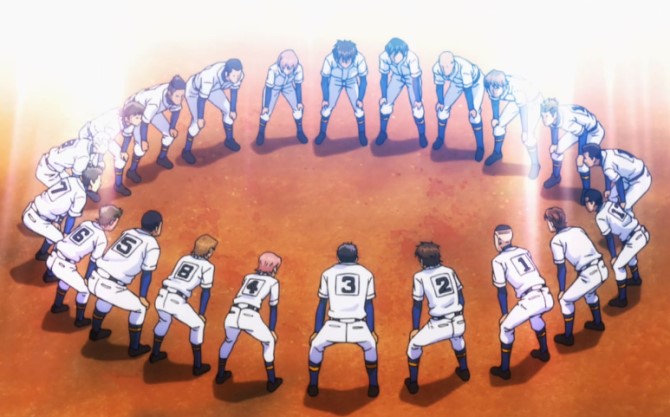 Ace of Diamond is a baseball anime that revolves around the pitcher, Eijun Sawamura. Eijun's unique pitching style catches the attention of a scout for Seidou High School.
After the scout offers Eijun a scholarship, Eijun accepts and joins the team. Eijun works to prove himself on the field, while the team hopes to rise to the top of Japan.
6. Keijo!!!!!!!!
Keijo!!!!!!!! is rather unconventional when compared to other sports anime, namely because it's based on a fake sport. While this anime is full of fan service, it's still an amusing watch.
The sport, Keijo, consists of a floating platform that two women stand on. They must try to knock each other off of the platform with only the use of their chest and butt.
The main story follows Kaminashi Nozomi, a young woman hoping to escape a life of poverty by becoming the best Keijo player.
5. Yuri!!! on Ice
Yuri!!! on Ice follows Yuri Katsuki, a figure skater who disappoints himself and all of Japan after suffering a loss at the Grand Prix Final. He considers retiring from figure skating altogether, and returns to his hometown.
Things start to look up when he visits an ice rink with his childhood friend. Just for fun, Yuri performs a routine by his favorite figure skater, Victor Nikiforov.
His routine gets secretly recorded and uploaded to the internet—this leads to Victor discovering the video, and offering to become Yuri's coach.
4. The Prince of Tennis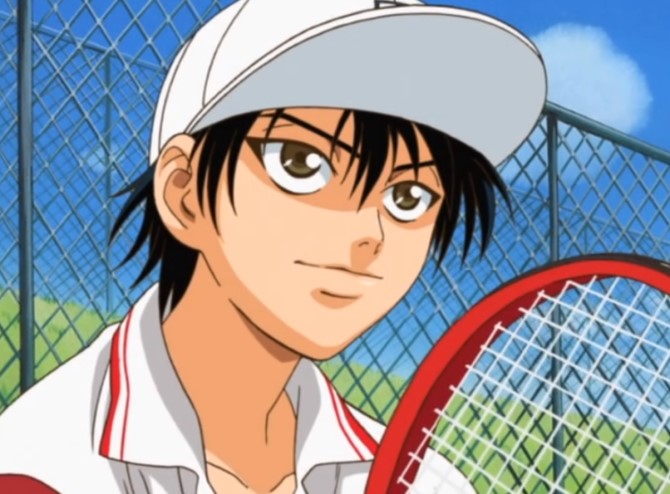 The Prince of Tennis introduces the 12-year-old tennis prodigy, Ryoma Echizen.
He has already made his mark in America, where he has become the champion of the American Junior Openings four times. His father encourages him to move back to Japan, where he lands a spot on the tennis team at Seishun Academy.
3. Kuroko's Basketball
Kuroko's Basketball starts out at Teikou Junior High, a school that's home to a championship basketball team. When the five best players on the team graduate, they each attend a different high school.
There was also one other player on the former team, Tetsuya Kuroko, who proves to be an unprecedented threat. He enrolls at Seirin High School and works to make his team the best in all of Japan.
2. Free!
In elementary school, Haruka, Makoto, Nagisa, and Rin were all teammates at the same swim club.
When they reunite as teenagers, they quickly realize how much things have changed—Rin now attends an academy with a prestigious swim team, and no longer seems like the same person.
Haruka, Makoto, and Nagisa go on to form the Iwatobi Swim Club, as they attempt to revitalize their relationship with Rin.
1. Haikyu!!
Haikyu!! follows middle-schooler Shoyo Hinata, whose passion for volleyball leads him to form a team. When the team finally gets to a tournament, they get beaten in the first round by a team with Tobio Kageyama, also known as the "King of the Court."
Fueled by the determination to beat Kageyama, Hinata joins the volleyball team once he gets to high school. Ironically, he soon learns that his biggest rival will now become his teammate.
Even if you despise watching or playing sports, you'll still love these sports anime. Watching the characters become stronger athletes while forming bonds with teammates makes sports anime satisfying to watch.