Summer is around the corner, and with those lazy days fast approaching our brains are slowly shifting to "power-down." Vacations are being planned, long weekends are being booked, and fantasy fans like you and I are getting into marathon TV sessions.
Looking for some summer-themed movies to put you in the mood? Here are a bunch you should check out.
1. Snow White and the Seven Dwarfs (1937)
Disney's Snow White and the Seven Dwarfs is a classic film. Set in a perpetual summer kingdom, it follows a young girl who is hidden away in a cottage after an evil Queen orders her death.
Unaware of this danger, Snow White grows up in the company of seven dwarves, happy and content. Unfortunately her idyllic life is disturbed once the Queen realizes she's still breathing.
2. I Kill Giants (2017)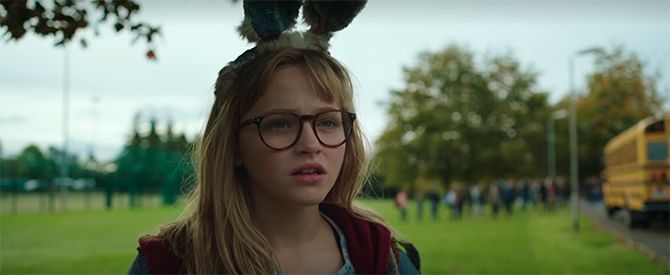 I Kill Giants is based upon a graphic novel by the same name. It follows Barbara—a young teen struggling through her adolescence.
Barbara deals with this change by retreating into a fantasy world inspired by Dungeons and Dragons. Along the way, she tries to convince another girl, Sophia, that giants are coming to attack their town.
3. Labyrinth (1986)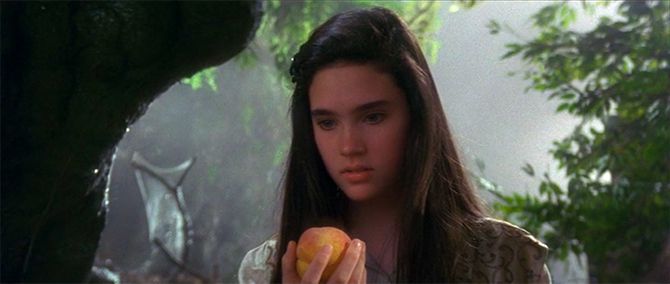 Labyrinth is a 1980s fantasy film directed by Jim Henson. Starring Jennifer Connelly and David Bowie, the film follows 15-year-old Sarah after she skips out on her babysitting job. Her baby brother is kidnapped by the Goblin King and she must make her way through a labyrinth to save him.
4. Shrek (2001)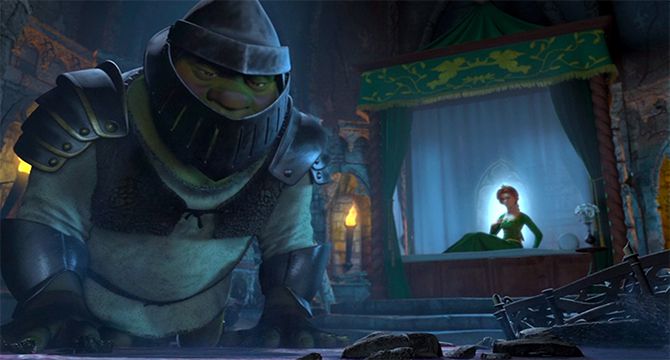 I absolutely loved this movie when it first came out—literally howled with laughter.
In a magical kingdom filled with magical creatures, the evil Lord Farquaad wants to kick these creatures off his land and dump them in a swamp. Unfortunately this swamp belongs to the ogre, Shrek.
Resenting the fact that people are squatting on his land, Shrek makes a deal with Farquaad to slay a fire-breathing dragon and deliver a princess—so long as those creatures are removed. An adventure occurs.
5. La Belle et la Bête (2014)
One of the many, many Beauty and the Beast adaptations that currently exist, La Belle et la Bête is a more adult retelling of the story.
Starring Lea Seydoux as Belle and Vincent Cassel as the Beast, the film follows Belle as she is swept away into a magical kingdom in order to pay for the transgressions of her father. The Beast also hides a curse of his own—one that will kill him if they don't come to an understanding.
6. Howl's Moving Castle (2004)
Howl's Moving Castle is a classic anime by Studio Ghibli. Loosely based on a novel by Diana Wynne Jones, the movie follows Sophie: a young woman who is planning to take over her family's shop.
When Sophie is cursed by a witch and prematurely aged, she goes to live with the magician Howl in his moving castle. She takes up the role of his housekeeper while Howl tries to avoid a war between two nations.
7. Spirited Away (2011)
Spirited Away is the second Ghibli film to make the list, but there are a lot of Ghibli films set in the summer so bear with us.
In Spirited Away, Chihiro and her family move to the countryside. When her parents are transformed into pigs by the witch Yubaba, she enlists the help of a local dragon boy and goes to work in a bathhouse in order to free them.
8. How to Train Your Dragon (2010)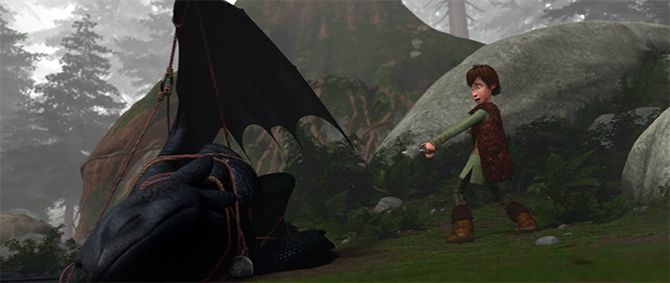 An animated film based on a book by Cressida Cowell, How to Train Your Dragon follows the young viking Hiccup as he trains to become a dragon slayer.
When Hiccup captures a dragon and gets to know it, he decides that he doesn't want to kill it and tries to change his people's attitudes towards the creatures.
9. The Shape of Water (2017)
Guillermo del Toro is a master-class when it comes to creating dreamlike worlds that are just beyond the bounds of our everyday reality. The Shape of Water follows this trend.
Set in 1962 America, a woman named Elisa works as a maid at a secret government facility. When the government brings an aquatic creature into the lab where she works, Elisa realizes that the creature is sentient. The two of them fall in love.
10. Vanishing Time: A Boy Who Returned (2016)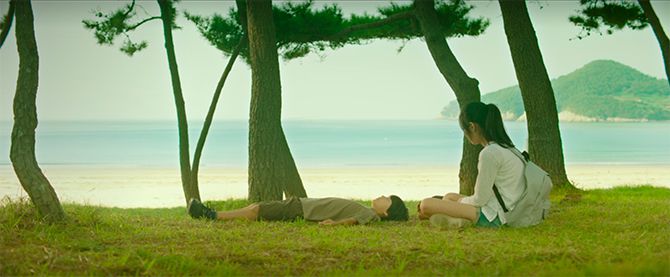 Last but not least is the Korean film Vanishing Time. Thirteen-year-old Sung-min ventures into a cave along with some local children, including a girl named Su-rin. Sung-min goes missing, and later the girl is confronted by a man who claims to be her missing friend.
Are you looking for more on films like Spirited Away or Howl's Moving Castle? Check out our rundown of the most iconic characters from Studio Ghibli.