Fans of Harry Potter and Studio Ghibli are gonna love this.
Directed by Hiromasa Yonebayashi and produced by Studio Ponoc, Mary and the Witch's Flower is a full-length animated feature based on Mary Stewart's book The Little Broomstick.
Our protagonist, also named Mary, is a clumsy, earnest young girl who moves to a small village to live with her great aunt Charlotte. While exploring the woods that surround their house, she comes across a strange flower that blooms once every seven years.
This flower, the "fly-by-night," is associated with witches. When Mary rubs its pollen across her hands, she gains all sorts of amazing powers and is transported to a magical floating kingdom. There, Mary learns she's a witch in training, and that she needs to be enrolled in a magical academy—not unlike Hogwarts.
Unfortunately, it soon becomes clear that the headmistress of this school is up to something nefarious.
The Good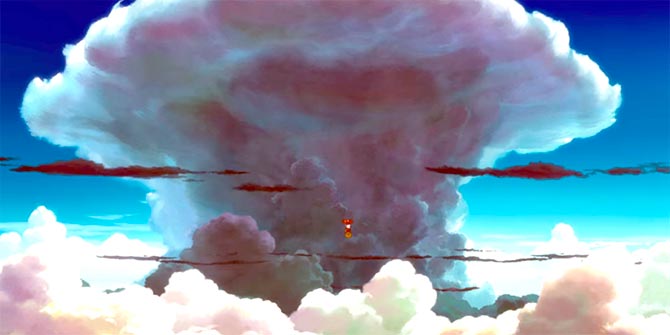 When I first watched this film, I dismissed it as a Harry Potter knockoff. Upon my second viewing, it became clear that the magical school was a minor part of the story. The absolutely stunning animation won me over from there.
There are few things more amazing than Ghibli-styled animation, and while this film was created by Studio Ponoc, its influence from Ghibli was on full display. This shouldn't be a surprise, considering the director of Mary and the Witch's Flower has previously worked on Princess Mononoke, Spirited Away, and Howl's Moving Castle. From the mouth-watering food, to the focus on nature, to the bright-eyed expressions of the characters and the almost liquid-like movement of the magic, everything in this movie was incredibly lush.
The voice acting for this film was also excellent. I normally watch anime with English subtitles, but I went for the dub this time. Ruby Barnhill as Mary and Louis Ashbourne Serkis voicing Peter (another character) both won me over.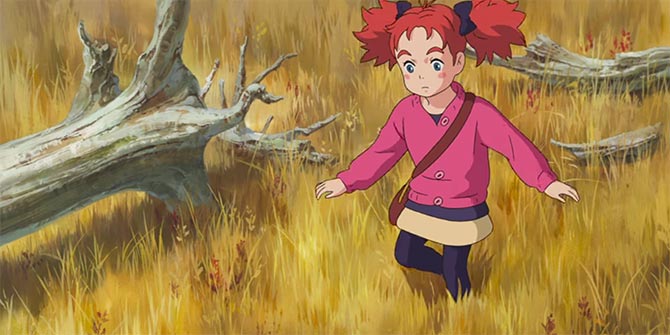 Mary's storyline was charming, in that she didn't come from a traumatic background but was empathetic to others and wanted to help them out in whatever way she could. She doesn't know how to give this help, usually, and often makes things worse by jumping to conclusions. The way she learned from her mistakes and doesn't repeat them, however, was inspiring in the way that kid's films usually are. I loved stuff like this growing up.
Additionally, if you're a fan of the worldbuilding in either Spirited Away or Howl's Moving Castle, Mary and the Witch's Flower will absolutely be up your alley. Its aesthetics are a quaint combination of the comfortable homes filled with odd baubles that you see in Sophie Hatter's village, mixed with the more fantastical elements of Yubaba's bathhouse.
The Bad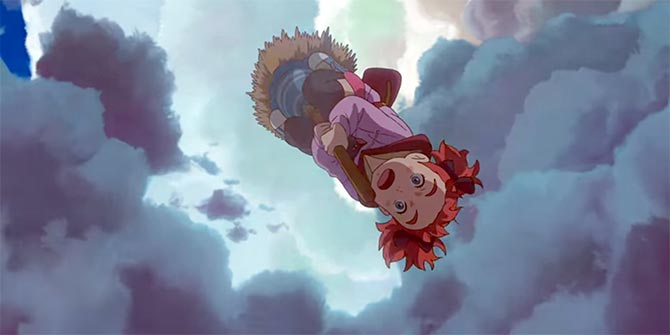 While I genuinely loved this film, I found the stakes were not high enough for my liking. The pacing began to drag around the middle of the movie.
This is not a knock against the film itself, by the way—just that it needed more "oomph" to its impending danger in order to make me feel fully invested.
The Verdict
While the crew that worked on Mary and the Witch's Flower have a long history in animation, this film was the first full-length feature by Studio Ponoc. Since then, they've also done Modest Heroes, a three-part anime anthology.
The flowers featured in this movie are also based on a real plant called the silene noctiflora, a nocturnal flower local to Eurasia.