GoQuestVR Halo Strap (Oculus Quest)
GoQuestVR Halo Strap (Oculus Quest)
The GoQuestVR Halo Strap is a valiant attempt at bringing an affordable halo-style mod to the Oculus Quest, but the price is hard to justify for its seriously cheap build quality.
The GoQuestVR Halo Strap is a valiant attempt at bringing an affordable halo-style mod to the Oculus Quest, but the price is hard to justify for its seriously cheap build quality.
The Good
Great design inspired by PlayStation VR
Folds in half for easy stowaway and storage
Comfortable memory foam padding
The Bad
Poor manufacturing and component quality
Thin parts and 3D-printed connection points are liable to break under tension
Adjustment knob can get knocked loose
Front security strap can inadvertently unclip from the accessory
May not fit users with larger-than-average heads
The GoQuestVR Halo Strap has been updated since this review was originally written. The views expressed in this article may no longer be accurate.
Earlier this month, I saw a post on the Oculus Quest subreddit about a third-party "halo strap mod" available for sale. This strap replacement, the GoQuestVR Halo Strap, promised more comfort and less pain using a head-mounting design similar to the one used by PlayStation VR.
Despite the price, I bit the bullet and ordered one because it sounded like exactly what I needed.
For what I paid ($58 for the halo strap itself, $15 for shipping), I was looking forward to something hefty, solid, and robust, even if some of the components were 3D-printed as I expected they'd be. What I got was a product that would be ashamed to be seen on a shelf at the dollar store.
The Good
I almost considered leaving this section empty, but that'd be overly harsh. When I look at the halo strap, I find it hard to pinpoint any redeeming qualities, but actually there are two positive things I can say about it.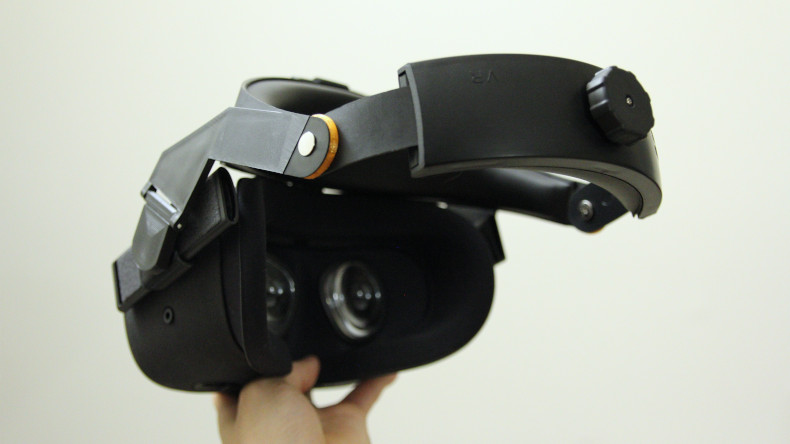 First, the design is rather good and the idea behind it is sound. The halo strap tightens around your head's entire circumference, with a padded front and a padded back.
It spreads the weight of the Oculus Quest all around, rather than having it hang on your forehead and cheekbones as it does with the default strap.
And unlike the default strap, which has a center line that ruins your hair, the halo strap doesn't mess up your hair at all. (Honestly, this is the main reason why I wanted to buy it.)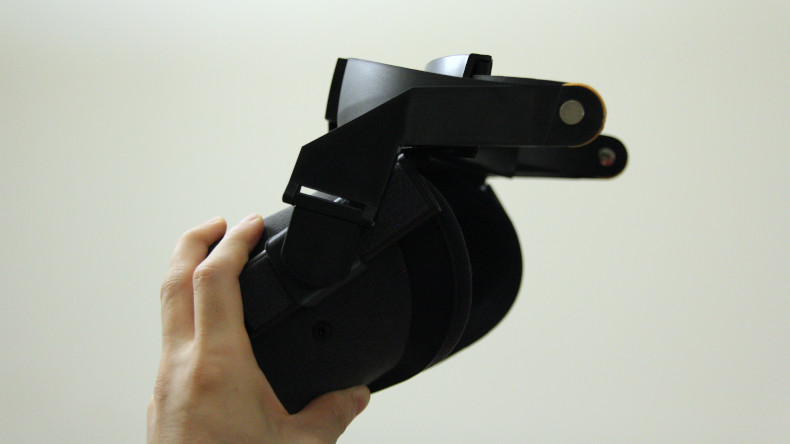 The connection points on the halo strap are made to fit snugly with the connection points on the Oculus Quest, so installation is as easy as slipping it on.
And when you're done with your VR sessions, the rear half folds neatly into the front half, minimizing space and making it easy to pack away.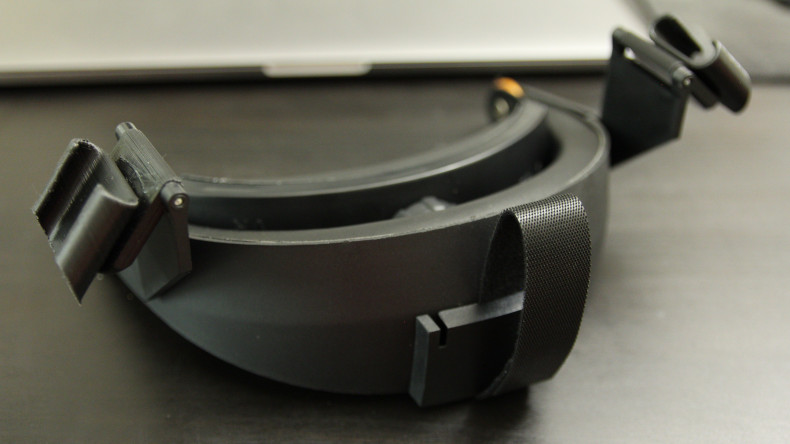 Second, the padding is nice and the overall fit is comfortable. From what I can tell, the padding is a type of memory foam with a faux leather covering, so it's soft and doesn't irritate the skin.
However, you can definitely tell that it's a cheap kind of memory foam, and even though it's comfortable for now, we'll have to wait and see how well it holds up after 3, 6, or even 12 months.
The Bad
The component quality is downright appalling. As soon as I removed it from the box and unwrapped it, my heart sank.
No word of a lie, I'm afraid to handle it because the back half of the halo strap is so thin and I need to treat it with such a delicate touch. It feels like it could snap at any moment, even if my cat were to breathe on it.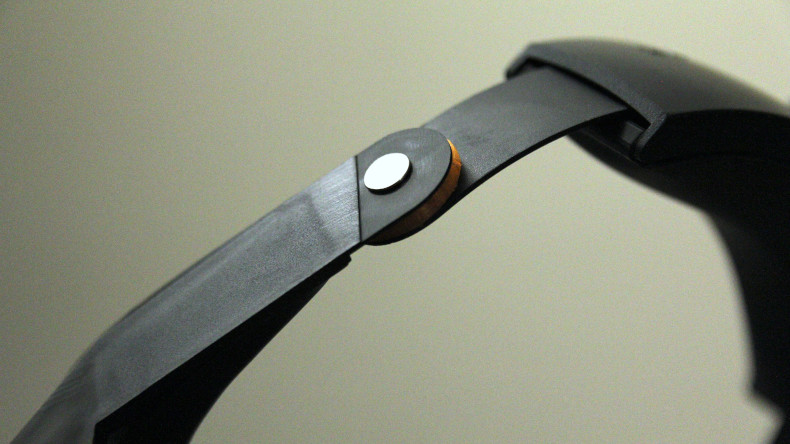 The connection points where the halo strap mounts onto the Oculus Quest's audio bars are also brittle. One wrong twist when wearing or removing the headset and they will snap right off.
Not only is this part immediately recognizable as 3D-printed, it's made of low-quality 3D printing material. (I don't have anything against 3D-printed parts. The ProTubeVR Rifle Frame is mostly 3D-printed but I gave it a pretty good grade.)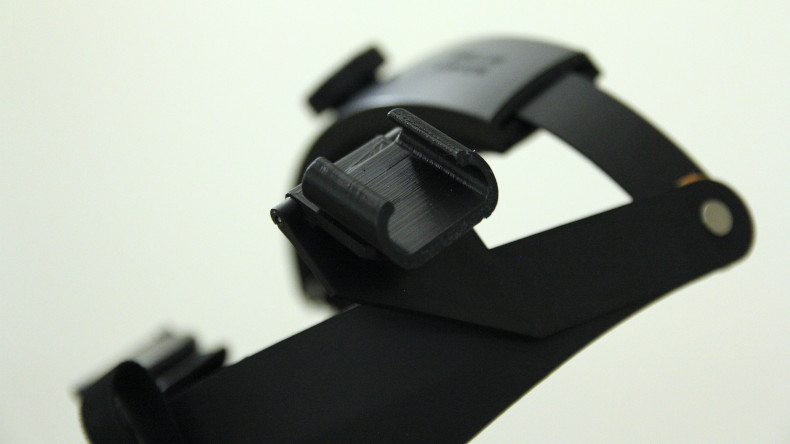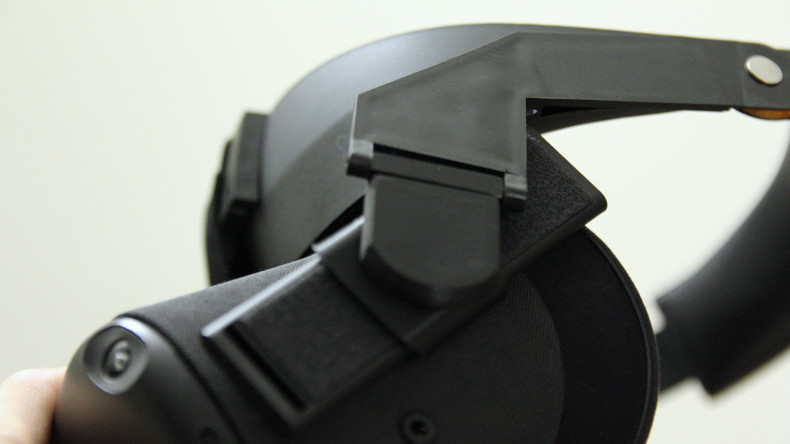 There's also a particular issue with two of the components in the GoQuestVR Halo Strap: the front piece that straps onto the top loop of the Oculus Quest, and the rear padding piece.
Both of these pieces clip into their respective spots on the accessory, but the clipping hooks are so small and weak that the pieces sometimes pop out on their own. This is not good, especially when the front piece is there to secure the Oculus Quest to the accessory.
The fact that the piece pops out so easily just makes me that much more reluctant to trust that my headset is in safe hands during intense games.
The rear padding's clipping weakness isn't as big of a deal, but still points to the poor manufacturing quality of the accessory overall.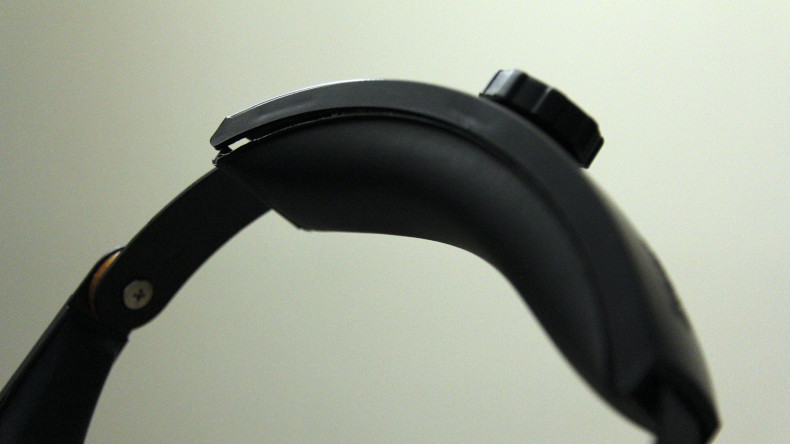 The reason why I keep harping on so much about the component quality of the GoQuestVR Halo Strap is that this accessory is the only thing keeping the Oculus Quest attached to my head.
If any part of it breaks while I'm playing a game—especially a vigorous one like Beat Saber (our review) or Ninja Legends (our review)—then my headset will end up crashing to the ground before I even realize what's happened.
And if I'm really unlucky, that might just be the death of my virtual reality headset altogether.
A product like this needs to instill trust. Unfortunately, in its current state, there's every reason not to trust it.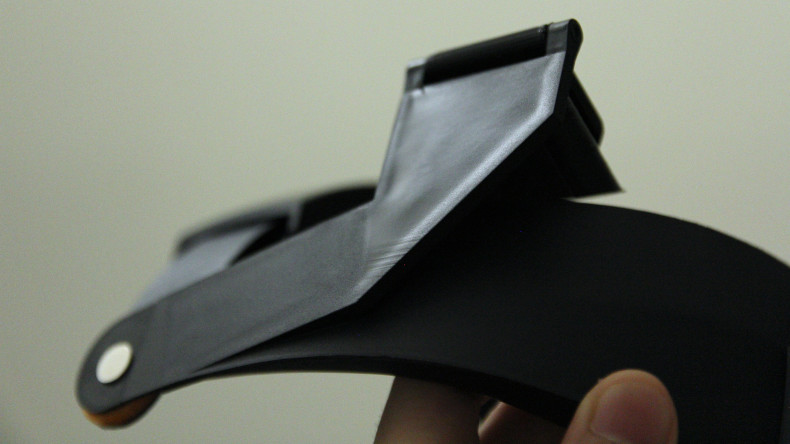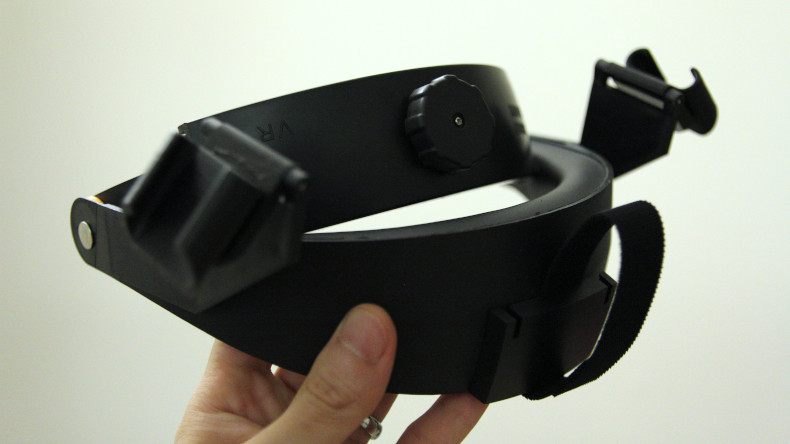 The adjustment knob on the GoQuestVR Halo Strap is located on the back. It's a locking knob that you have to pull out to unlock, then twist to either tighten or loosen the strap's circumference, then push back in to lock once again.
I've heard from others who bought the GoQuestVR Halo Strap that they don't like this design, but I'm actually fine with it.
The part I don't like about it is... you guessed it, the quality of the knob. When it's in locked position, it isn't as secure as it ought to be and has actually unlocked by itself once during an intense round of Ninja Legends.
Also, the cranking mechanism doesn't feel robust at all, and I'm constantly worried that something will snap inside when I'm tightening the band.
If the component quality was up to snuff, I'd be happy enough with this knob-turning, band-tightening design.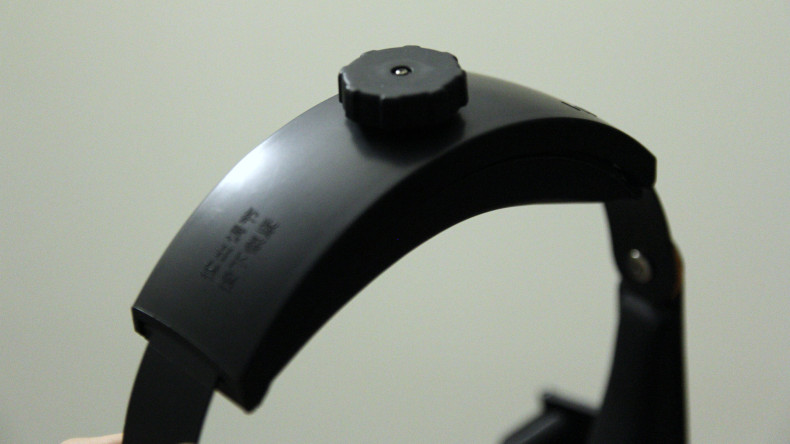 By the way, if you have a larger-than-average head circumference, you may not be able to fit the GoQuestVR Halo Strap. I myself have a pretty small head and there isn't much extra space for me when the strap is opened up all the way to the max.
If you have lots of hair or wear hats while playing, it may not even fit without forcing it on, and that's precarious as it may just cause the strap to snap.
The Verdict
I've spoken to Alex—the guy behind the GoQuestVR Halo Strap—a few times on Reddit and Discord. He's a nice enough guy and he was always quick to answer any questions I had, especially when it came to my shipping order and tracking information.
Yet while the customer support was great, the product sorely disappoints.
If the GoQuestVR Halo Strap was priced around $15, I would be giving it a C grade. But for $58 (which was a sale price, the original retail price is actually $68) plus $15 shipping, the quality is a disgrace and there's no way to justify it.
I legitimately feel like I was scammed, which is not a feeling that any business owner should want for their customers.
Normally this is where I'd put a link to the product so you can check it out, but I'd be doing you a disservice if I did that. I cannot recommend this product in good conscience.
Let's hope the next halo strap accessory that comes out for the Oculus Quest isn't as disappointing as this one.
GoQuestVR Halo Strap (Oculus Quest)
GoQuestVR Halo Strap (Oculus Quest)
If you liked this review, consider checking out the complete whatNerd Reviews Index!