Whether you're just getting started with comics or you're a longtime fan, comiXology can be a great service.
Almost any comic you can imagine is available on the service and you can read across your phone, tablet, and computer. That said, it's not for everyone.
Maybe you're worried about losing access to your digital comics. Perhaps you just don't want to use yet another Amazon-owned company. No alternative lets you get everything in one place, but that doesn't mean you don't have options.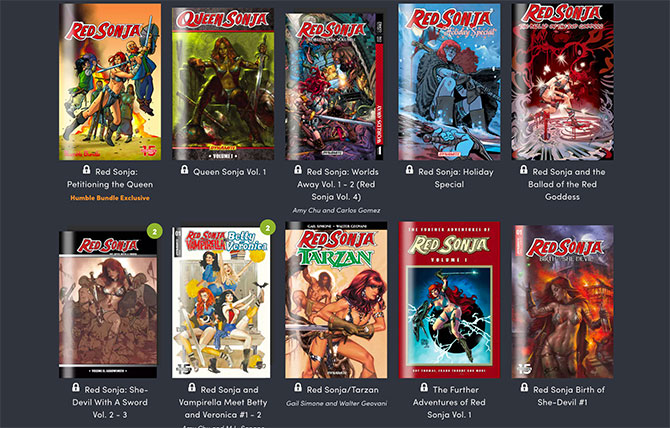 If you're interested in exploring comics but aren't sure where to start, keep an eye on the Humble Bundle website. You won't always find comics bundles available, but they do pop up relatively frequently.
What you'll find most often are publisher-specific bundles from companies like IDW or Dynamite. Sometimes you'll also get bundles that focus on a specific series, like the Red Sonja bundle the site recently had on sale.
This site is worth keeping an eye on as it's a great way to pick up a large run of comics on the cheap.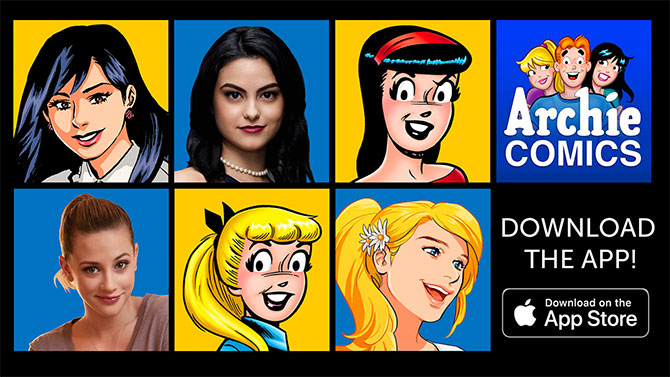 With the success of Riverdale and Netflix's The Chilling Adventures of Sabrina, Archie comics is back in the eye of the mainstream public. In the meantime, comics like Afterlife With Archie have gained recognition among hardcore comics fans as well.
Archie Comics offers two different types of subscriptions. Archie Unlimited is similar to DC or Marvel's services, letting you pay $7.99/mo for an all you can read smorgasbord of Archie Comics offerings.
You don't own the comics, but you can read them whenever you like. The other option lets you subscribe to a comic, much as you would with your local comic shop.
With these, you own the issues after they come out. You'll save by bundling, which is great if you're looking to quickly build your digital collection.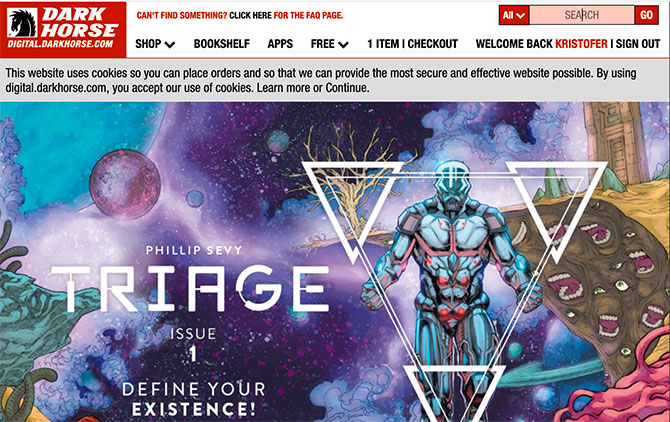 Dark Horse may not be as big a name as Marvel or DC, but it has its share of big names.
Hellboy is one of the company's bigger hits, with The Boys poised to hit big based on its new Amazon TV show. Dark Horse also cranks out comics for hit franchises.
Right now the company sells comics based on Stranger Things, Mystery Science Theater 3000, The Legend of Zelda and more.
Instead of a subscription service, Dark Horse operates its own digital storefront. Once purchased, you can read your comics in a web browser...
...or in the Dark Horse app, available for iOS and Android! The app isn't quite as polished as comiXology's, but is still a breeze to use.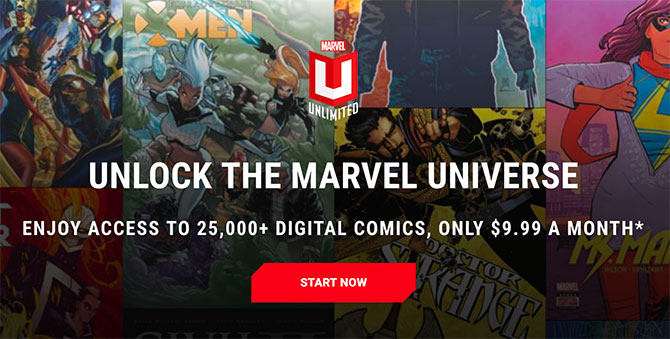 Marvel was the first of the big two to launch a subscription service. Unlike DC Universe, Marvel Unlimited focuses solely on comics. Despite the fact that it only offers comics, it's more expensive than DC Universe at $9.99/mo or $69/yr.
You can also opt for the $99/yr Marvel Unlimited Plus, which throws in a few collectibles and a discount on merchandise and digital comics.
Because Marvel Unlimited focuses exclusively on comics, its a much more thorough offering than DC Universe in this department. You get access to nearly everything Marvel has ever published, though there are a few drawbacks.
The main one is that you have to wait for six weeks after a new issue is published for it to appear on the service. On the other hand, this is a great way to find some lesser-known Marvel gems!
One of a few subscriptions services we're looking at, DC Universe might be one of the best values currently available. The service will cost you $7.99/mo or $74.99/yr, but you get much more than just comics for your money.
Unlike comiXology, DC Universe is an all-in-one subscription that brings you comics, movies, and TV shows. This includes original shows like Doom Patrol and Titans as well as older shows like Birds of Prey.
You'll also find a treasure trove of DC animated features and a few live action films as well.
You don't get access to every single DC comic, but the curation is well done, so this is a nice way to stay caught up on older DC storylines.
comiXology Is Hard to Beat
If you aren't satisfied by the comiXology alternatives above, we don't blame you—and that's a good sign that comiXology Unlimited is the best option for you.