When it comes to signing up for a Marvel Unlimited subscription, you're probably in it for the superheroes. After all, Marvel is known and loved for its characters in the Avengers, X-Men, and other superhero groups.
If you're not at all interested in reading about superheroes, you should probably look into a subscription to comiXology Unlimited instead, as it has far more comics outside of the superhero space.
However, if you do love superheroes but want to read something outside of the traditional hero-versus-villain mold, Marvel Unlimited does have some gems if you're willing to dig a little. Here are a few worth checking out!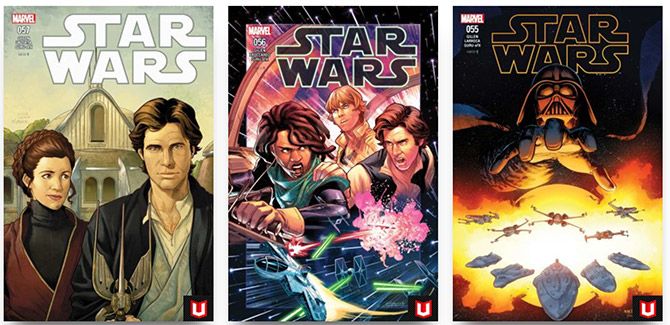 The primary Star Wars comic book series features 58 issues on Marvel Unlimited, so there's plenty to read if you're a fan of George Lucas' sci-fi masterpiece. Fans will find a very entertaining Star Wars tale with beautiful art in each issue.
This particular Star Wars series stated in 2015, shortly after Disney acquired Lucasfilm. Because it hasn't been running for a long time, it shouldn't be too hard to get all caught up.
And now that Marvel is back at the helm of the Star Wars comics, most novels and comics have been ruled part of Star Wars Legends, and not canon, so you don't need to worry about going back and reading hundreds and hundreds of issues.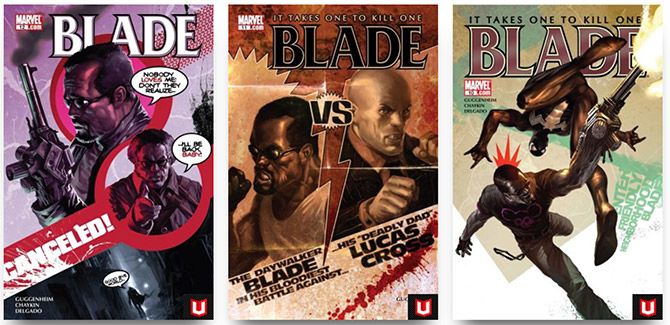 Blade is a long-running Marvel series, but it's definitely not a traditional superhero story. Instead, it's a dark vampire story about a vampire hunter.
He's able to take on the vampires because he's immune to their bites. Blade first appeared in 1974, so there's plenty of material to go back to on Marvel Unlimited.
There are quite a few Blade series and one-shots on Marvel Unlimited, so there's no shortage of stuff to read.
And if you're looking to Blade as a bridge to get you into the superhero stuff, there are plenty of crossovers featuring him and some of the more traditional Marvel characters.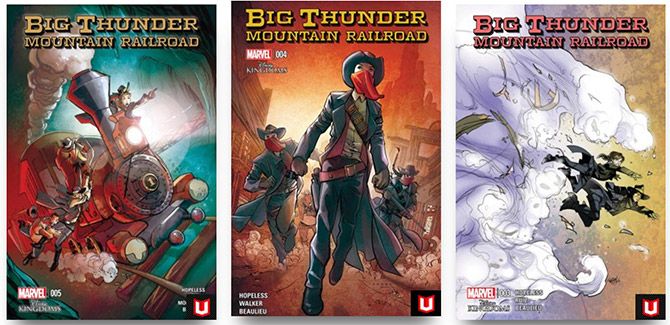 This comic is actually based on the popular ride of the same name at Disney's theme park. Interestingly, the comic aims to provide the backstory of the ride, which is a haunted gold mine.
Of course, a haunted gold mine doesn't just magically come into existence and this comic breaks down how it became that way.
As far as the quality is concerned, Big Thunder Mountain Railroad has pretty solid reviews. According to Comic Book Roundup, it 8.5 critic rating and a 7.7 user rating.
If you're looking for something spooky on Marvel Unlimited, this is definitely worth checking out.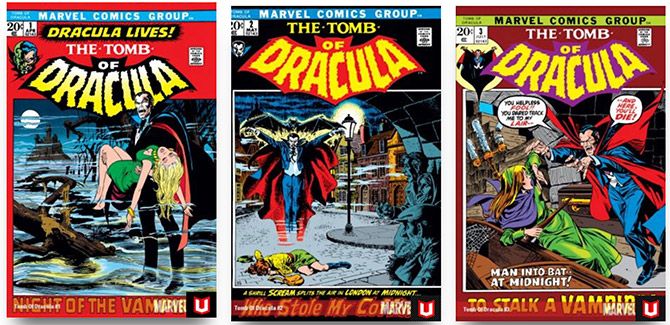 If you're looking for an old-school bit of horror on Marvel Unlimited, Tomb of Dracula is clearly the series sitting at the top of the heap.
It's a fantastic series that'll keep you on the edge of your seat the whole way through. Even though it was released in the 70s, it still holds up in 2019.
Did you enjoy reading Blade? Well, this is where he makes his first appearance, so you'll get to see him way back in his early days.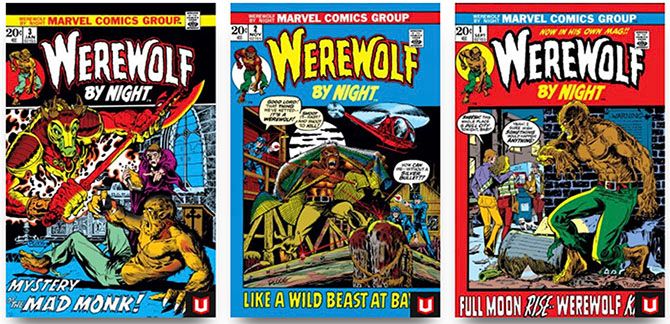 If you enjoyed the Tomb of Dracula comic, you'll love Werewolf By Night. It's another old-school horror comic from the 1970s.
It does feature some crossover with Marvel's superheroes, but in spite of that, it doesn't really feel like a superhero comic, which makes it a nice change of pace from most of the other comics on Marvel's service.
There's a total of 43 issues on Marvel Unlimited, so you'll have a good amount to keep you busy for a while!
Get Your Non-Superhero On!
Sometimes you just need a break from Spider-Man, Wolverine, Iron Man, and the rest of the beloved Marvel superheroes. While Marvel Unlimited isn't exactly packed with non-superhero comics, there are a few if you're willing to look!