People go nuts for celebrity cameos in films—especially when the cameo isn't marketed and comes when you least expect it! Athletes, directors, and musicians commonly make cameos in all sorts of genres.
But every so often, a well-known non-actor gets cast for a role that goes far beyond a mere cameo. They may even play one of the leads in the film, whether as protagonist or villain or someone else important.
And while many of these appearances end up deeply disappointing in one way or another, several musicians have proven themselves as artists of many talents, delivering stunning performances that we still remember.
Here are my picks for the best movies that had a famous musician play a key character that was more than just a cameo.
8. Dunkirk (Harry Styles)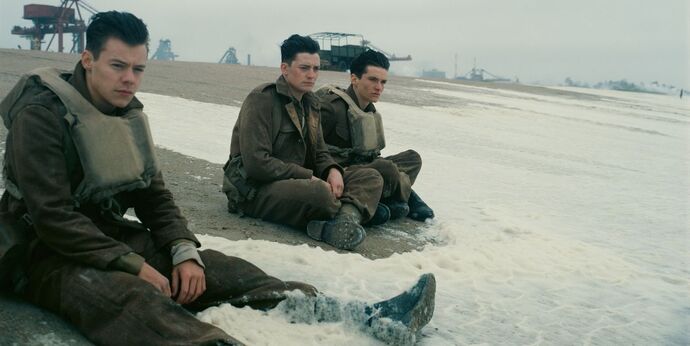 With the recent release of Christopher Nolan's Oppenheimer movie trailer, fans immediately took to researching the star-studded cast list. Like the rest of Nolan's film canon, Oppenheimer boasts a range of Hollywood and British actors, plus a few you might not see coming.
But prior to this, Nolan gave us the incredible film that is Dunkirk, and that film also featured a few surprising faces. While names like Kenneth Branagh, Cillian Murphy, and Tom Hardy are never far from Nolan, there was one that did catch us off-guard: Harry Styles.
The ex-One Direction singer and king of summer bops unexpectedly appeared as a soldier named Alex, fighting for survival during the Battle of France. Styles proved he was more than just a pretty face by delivering a gritty and believable performance.
7. Training Day (Snoop Dogg)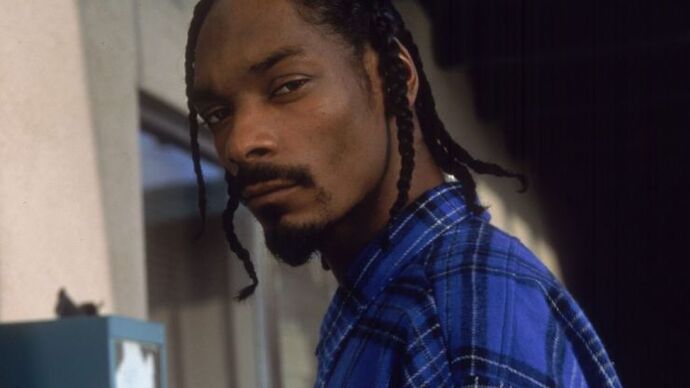 Snoop Dogg has actually appeared in... well, loads of movies. Most of them are kids' movies (like The SpongeBob Movie: Sponge on the Run) and low-budget comedies with abysmal Rotten Tomatoes ratings.
That said, he does appear in a few well-known Hollywood films, most notably Antoine Fuqua's crime-thriller Training Day, in which he seriously proved his acting abilities as a drug dealer who decides to snitch instead of facing prison time.
As a world-renowned stoner, Snoop Dogg has also appeared in amateur stoner flicks (like Mac & Devin Go to High School) as well as Hollywood's own stoner flicks (like The Beach Bum alongside Matthew McConaughey).
He seems pretty well-suited to comedies, given his appearances in Pitch Perfect 2, Popstar: Never Stop Stopping, Half Baked, and the slightly more sophisticated Starsky & Hutch by Todd Phillips.
6. Dreamgirls (Beyoncé and Jennifer Hudson)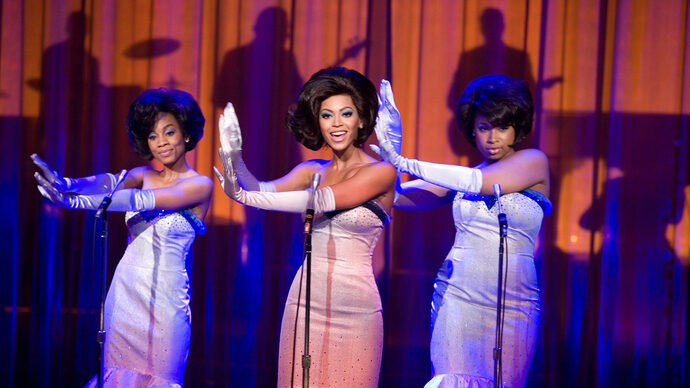 Bill Condon gifts us with not just one popstar in Dreamgirls, but two! A film à clef that blends fact with fiction, Dreamgirls is a semi-biopic of The Supremes that uses a fake band to explore the real history of the Motown record label and general evolution of the R&B genre.
And who better to play musicians than actual musicians? Legends Jennifer Hudson and Beyoncé hold up the entirety of Dreamgirls, swapping between the roles of lead singer in their 1960s R&B band.
Clearly based on Supremes members Florence Ballard and Diana Ross, Effie (Hudson) and Deena (Beyoncé) lock horns over their image, skills, and romantic involvements in this Broadway adaptation.
5. The Social Network (Justin Timberlake)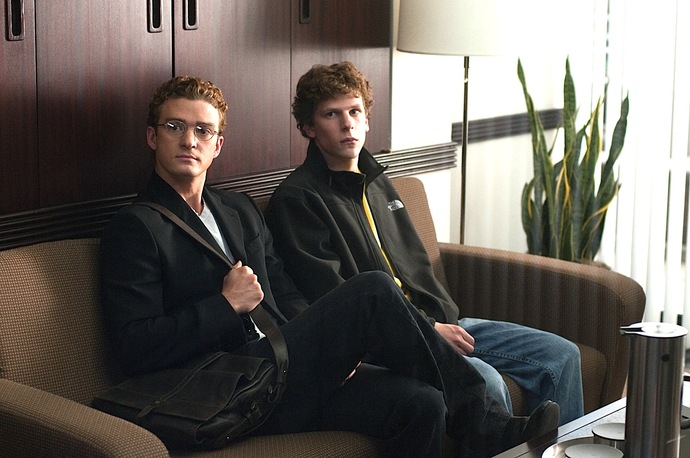 Justin Timberlake has a few notable movie appearances to his name, including Inside Llewyn Davis by the Coen brothers. But his most central roles came in David Fincher's acclaimed biopic The Social Network and the more recent drama Palmer.
While many directors run the risk of cheesy performances when casting musicians, Fincher is a world-renowned auteur who knows what he's doing. The result? Justin Timberlake's performance as the first-serving president of Facebook, Sean Parker, was above par.
The Social Network was particularly praised for its fast-talking, carefully sculpted dialogue, which Timberlake keeps up with throughout.
In Palmer, however, Timberlake played the decidedly less chatty Eddie, who's freshly out from a 12-year prison sentence. Eddie is a troubled-but-ultimately-kind guy; a macho ex-con who you probably never expected to be played (perfectly, at that) by a popstar.
In trying to find his footing again, Eddie befriends the androgynous son of a drug addict and steps in as his lost father figure.
4. A Star Is Born (Lady Gaga)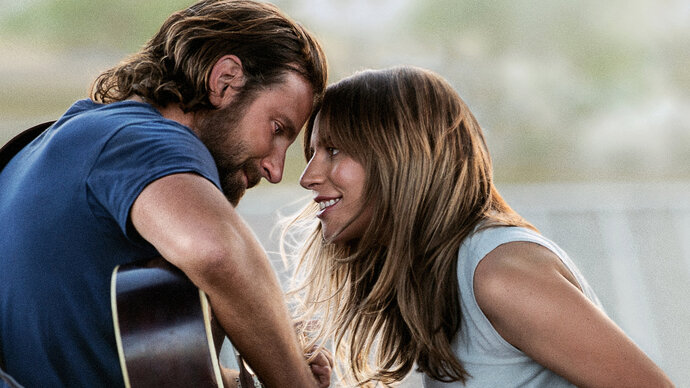 We've seen Lady Gaga acting before in American Horror Story: Hotel. But with that being such a weird show, Gaga was able to don glittery gloves and creepy hats—not far off from how we already knew her.
However, in Bradley Cooper's A Star Is Born, we saw Lady Gaga stripped back and laid bare for the first time ever.
Plain-faced with brown hair, Ally (Gaga) is an aspiring singer who's getting by as a waitress/impersonator in bars. Jack Maine (Cooper) has already made it to stardom, but it doesn't make him any happier. Their relationship is strained by his alcoholism.
After smashing the box office, the greatest hits from A Star Is Born played on radio repeat all year. The tragically tender love story and performances showed the world that Gaga is a jack of all trades.
3. 8 Mile (Eminem)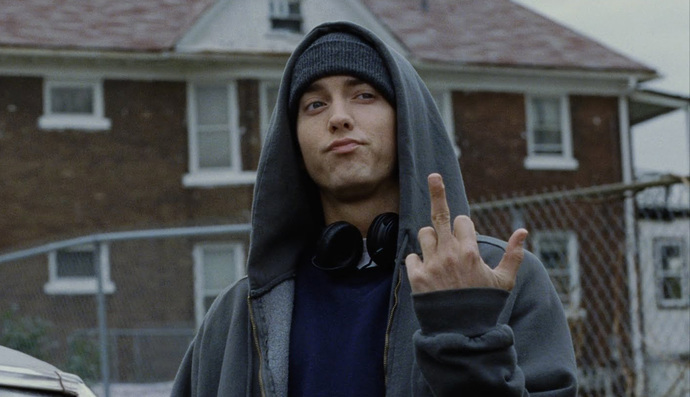 It makes sense that Curtis Hanson would cast Eminem as the lead in 8 Mile, considering half of the film is about him!
Although technically a fictional drama, Jimmy "B-Rabbit" is evidently a version of the Slim Shady himself. All you need to do is listen to his lyrics to figure out the many events and themes that replicate his own.
A blue-collar worker living in a Michigan trailer park, Jimmy dreams of being a rapper. But even with the support of his friends, Jimmy still lets nerves and circumstances get in the way of performing.
"He's nervous, but on the surface he looks calm and ready / To drop bombs, but he keeps on forgettin' / What he wrote down..."
Eminem is no stranger to controversy, and in 8 Mile, there's plenty of it—mainly from his depiction of reverse-racism. As the only white rapper around, he must risk crossing the 8 Mile Road into predominately African-American Detroit to claim his title.
But regardless of the politics involved, Eminem's performance—and the film as a whole—is grungily seamless.
2. Boyz N the Hood (Ice Cube)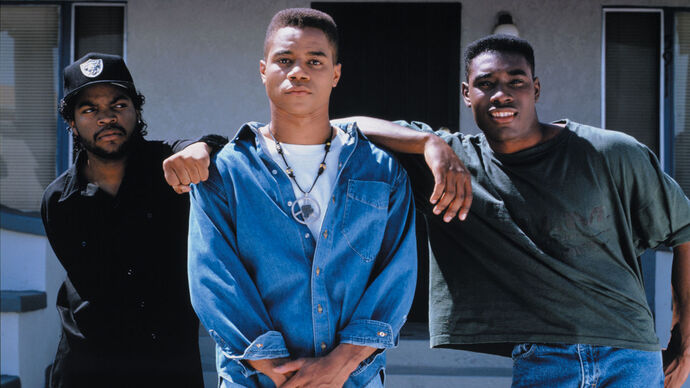 Ice Cube stayed behind the camera as a producer for his biopic Straight Outta Compton, directed by F. Gary Gray. The Oscar-nominated drama, which depicted the rise and fall of gangsta rap group N.W.A under a corrupt manager, remains one of the best of its kind.
Straight Outta Compton shed light on how Ice Cube's role in Boyz N the Hood—and his general outspokenness against the LAPD—made him both more famous and more hated. John Singleton's directional debut was a resounding success for its honest coming-of-age story.
The context of Boyz N the Hood and its connection to Ice Cube's rap career makes it a pretty heavy and complex film to watch. But just over a decade later, Ice Cube appeared in Are We There Yet?, the much more light-hearted family comedy directed by Brian Levant.
It's surprisingly funny to watch a macho, chain-wearing rapper attempt to look after two rowdy kids. He even reprised his role for the sequel!
1. The Man Who Fell to Earth (David Bowie)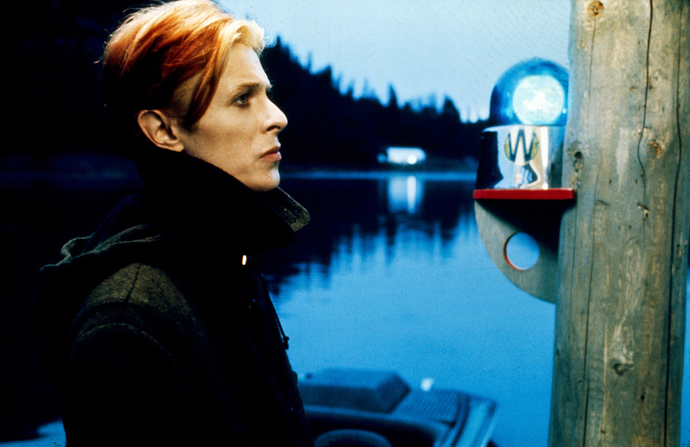 Who better to play a humanoid alien than a glam-rock star whose alter-ego is a spaceman-extra-terrestrial-combination-thing?
Ziggy Stardust was David Bowie's stage persona, allowing him to flaunt glittery V-neck spacesuits all day—and that made him the perfect choice to play Thomas in The Man Who Fell to Earth, who was basically an alien being posing as an Englishman.
Based on the 1963 sci-fi novel by Walter Trevis, The Man Who Fell to Earth was as much a milestone for the genre as it was for Bowie's career. The surreal imagery and humanistic scenes garnered it quite the cult following, which also happened for Labyrinth in 1986.
And, coincidentally, David Bowie was also in Labyrinth! Ten years after his role in The Man Who Fell to Earth, Bowie starred as the enigmatic Goblin King who ruled over Jim Henson's puppets (who also directs) in a fantasy labyrinth. How very Bowie.
Twenty years after that, David Bowie appeared in a smaller and decidedly less-zany role in Christopher Nolan's The Prestige. Despite the lack of aliens and goblins in Nolan's psychological thriller, it does deal with magical elements—and that's still on-brand for the man.
In The Prestige, David Bowie plays Nikola Tesla, a scientific genius who bordered on actual magic with his incredible achievements. He's the one whom actual magician Robert (Hugh Jackman) visits when lost and searching for answers.