Composer Michael Giacchino is the man behind some of the most unforgettable music in movies and TV shows, many of which you've no doubt seen—from blockbusters to childhood favorites.
There's that one movie about a family of superheroes. And that other movie about a culinary rodent. Not to mention that groundbreaking TV series that really helped him get his name out there.
Next to John Williams and Hans Zimmer, Michael Giacchino has what it takes to sit aside them at the top of the music scoring pantheon. Most recently, he has scored music for Marvel, for DC, for the Jurassic World series, and beyond. He's that good.
It comes down to his ability to compose unforgettable tunes and integrate them with pretty much any musical genre. He's been at it for nearly 30 years, and the future only looks brighter for this master.
Here are our picks for the best Michael Giacchino scores and soundtracks for movies, TV shows, and even a video game.
15. Bad Times at The El Royale (2018)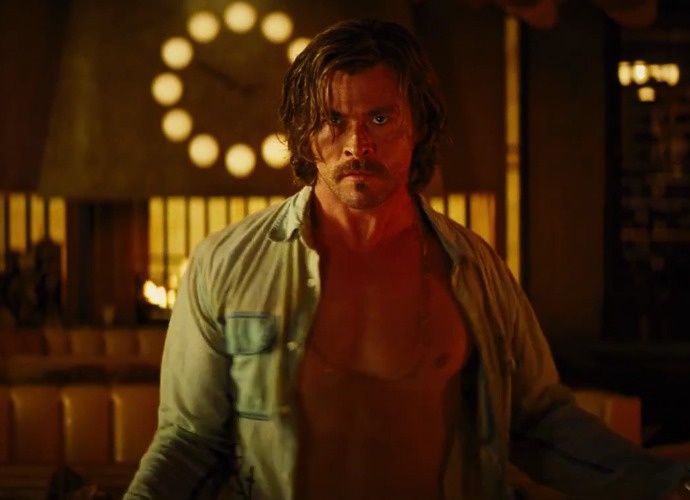 Bad Times at The El Royale is a criminally underrated crime thriller about a group of conniving strangers who are stranded in a far-flung hotel.
This pulpy throwback to the 1960s is an homage to the period's trends, complete with a creepy theme to elevate it. You'll love what you get in this hauntingly ambient score by Michael Giacchino.
"The Suite at The El Royale" lays the ground for a darker experience, all the way up to the last song that has the grindhouse energy of Drew Goddard's masterwork.
Michael Giacchino also makes great use of Cynthia Erivo in two soulful songs that get under your skin. Remarkable!
14. Jojo Rabbit (2019)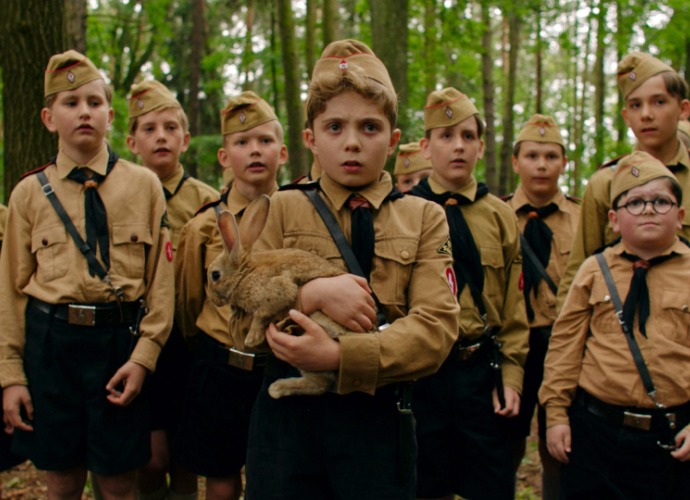 Director Taika Waititi loved the music of Up so much that he asked Michael Giacchino to replicate it for his own movie that jumps from whimsy to bleakness.
But with Michael Giacchino being Michael Giacchino, he subtly twists the music so that it conveys Jojo's experiences and feelings as an innocent Hitler Youth member.
The score goes from pompously patriotic to melancholic, fitting perfectly with Jojo's arc without painting a romanticized picture of Nazi Germany, all while complementing Waititi's comical direction.
13. War for the Planet of the Apes (2017)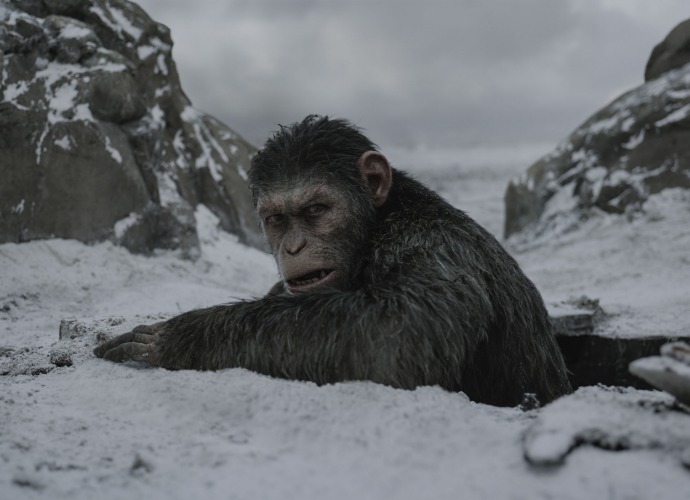 Michael Giacchino was composer for the last two movies in the Planet of the Apes prequel trilogy. While he began with an action-heavy score in Dawn of the Planet of the Apes, he stuck to a bleaker-yet-grander tone for War of the Planet of the Apes.
From the thematically heavy "Apes' Past Is Prologue" to the emotionally fulfilling "Paradise Found," Michael Giacchino owes much to the movie's sci-fi roots and inspirations.
With frequent collaborator Matt Reeves, he incorporates the film's music in clever yet predictable ways. Both knew that a movie's score should stand out but not distract, and they knocked it out of the park.
12. Spider-Man: Homecoming (2017)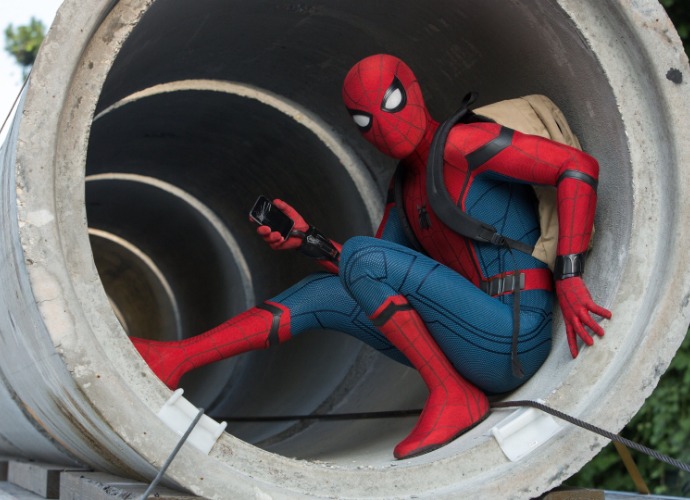 Spider-Man: Homecoming is Michael Giacchino's second time scoring an MCU movie. (Fun fact: The first one was Doctor Strange.)
His success with this film's music has earned him a spot as one of the main composers for Marvel since. The groundwork he laid in the score for Spider-Man's first solo MCU outing helped bring out the greatness in both Spider-Man: Far From Home and Spider-Man: No Way Home.
Peter Parker's theme goes from a sweeping entrance to an explosive finale. Meanwhile, the Vulture has his ominously escalating march. But beyond that, his rearrangement of the 60s cartoon theme song (featured in the Marvel Studios logo) is his most memorable one here.
11. Rogue One: A Star Wars Story (2016)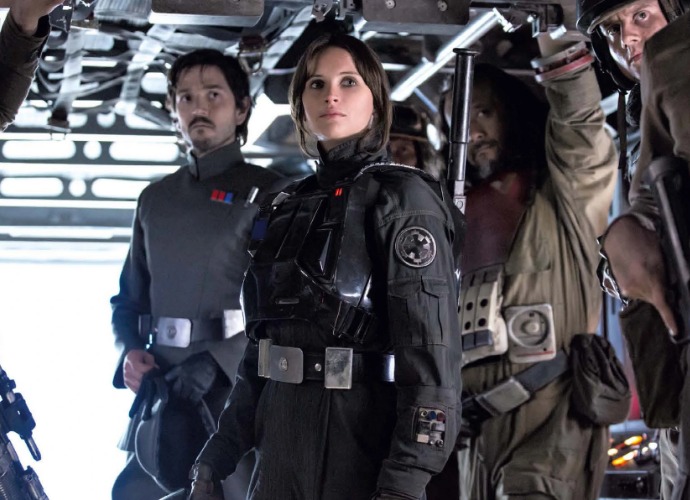 Michael Giacchino's stint for the first non-John Williams theatrical score for a Star Wars property actually came as an accident.
Rogue One underwent too many reshoots and the original composer (Alexandre Desplat) became unavailable. Thus, the assignment was passed to Giacchino, who only had four and a half weeks to compose the score. Considering the results, that's simply jaw-dropping.
It's amazing how a time-crunched Giacchino was able to pull off an exciting and original score. He took several cues from John Williams' scores and reworked them in Rogue One. The end product superbly honors Williams' Star Wars without repeating his popular themes.
10. Coco (2017)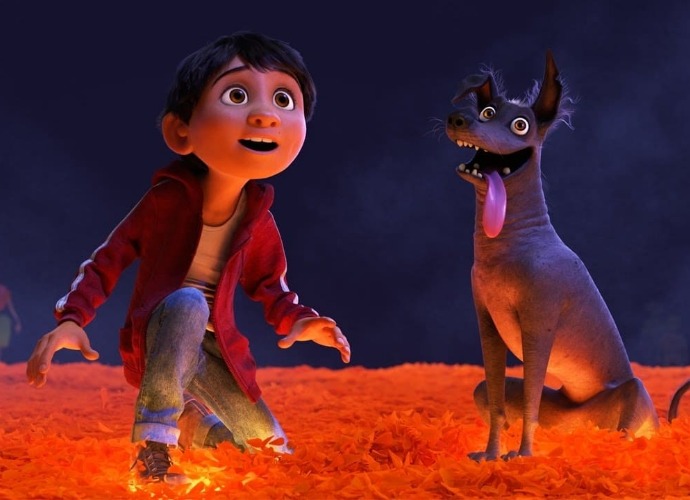 In this Pixar film infused with Mexican culture, Giacchino picked several common musical motifs and wove them into the score.
As a result, Coco's music is an uncanny mix of Giacchino's usual sweeping music with diegetic fiesta themes—the kind you'd commonly associate with Mexican culture. Playful yet very stimulating.
Listen to "Crossing the Marigold Bridge" in the scene where Miguel enters the afterlife and embrace its sweeping, welcoming harmony. Giacchino made the score both culturally distinct yet universally resonant.
9. Lost (2004–2010)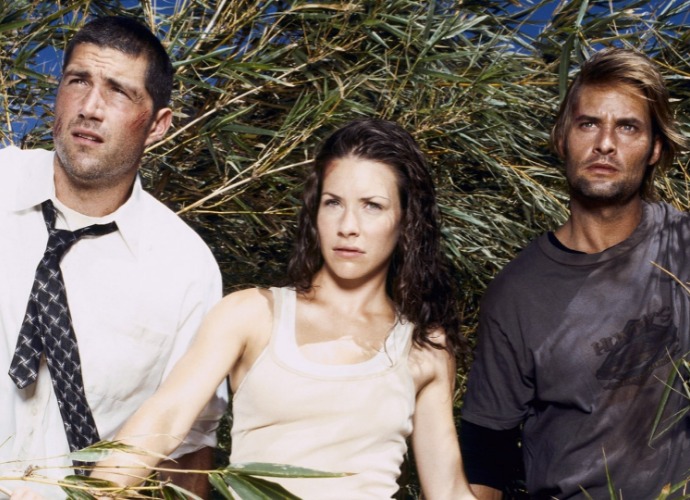 After his amazing work on Alias, Michael Giacchino began his longtime collaboration with J.J. Abrams—and one of their most recognizable works together is Lost, down to its iconicly ominous opening music.
More importantly, over the six seasons of Lost, you can really feel how Giacchino's style evolves and grows, paving the way with all kinds of techniques and signatures that come out in his future projects.
The soundtrack for each season follows a common pattern: it starts with tension-building tracks and finishes with a stirring sonata. The most recognizable song, of course, is what has come to be known as the theme of Lost: "Life and Death" and its many variations.
8. Inside Out (2015)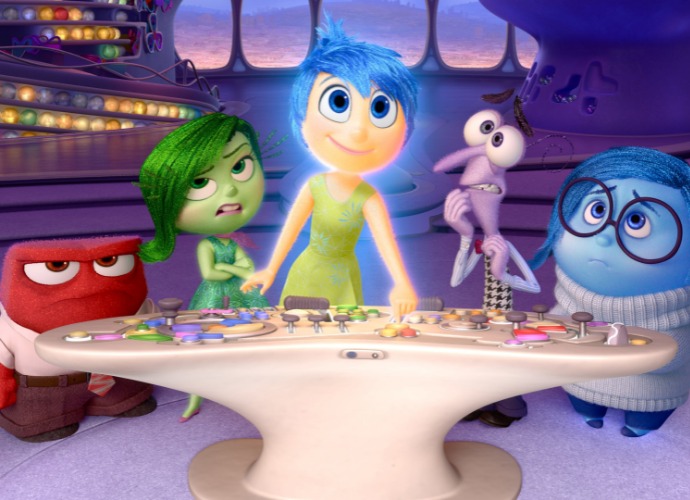 Inside Out needed a musical score that illustrated Riley's five core emotions. Since film music plays a crucial role in conveying character emotions, Giacchino began his Inside Out journey with a workshop of songs that speak of "nostalgia" and "growing up."
The gentle but distinct score truly reflects Riley's emotional state at every point in the movie.
From the ethereal tone of "Bundle of Joy" to the buildup and tension in both "We Can Still Stop Her" and "Chasing Down Sadness," Inside Out is a significant display of skill for the world-class composer.
7. Medal of Honor (1999)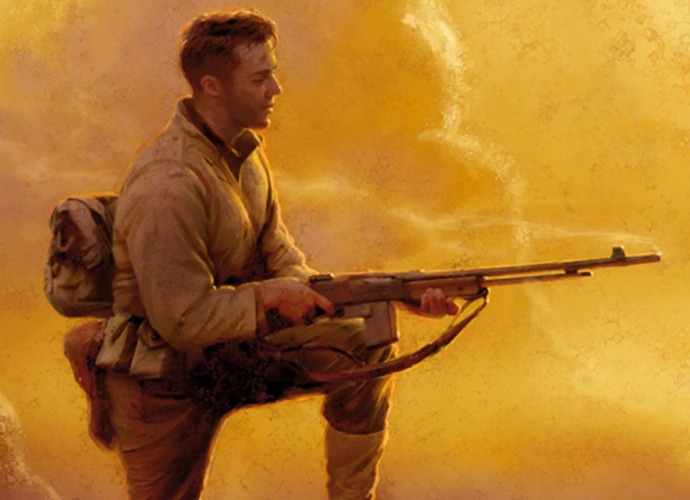 Did you know that Michael Giacchino is one of the main composers for the Medal of Honor video games franchise? Yet after all this time, his effort on the first Medal of Honor game still stands out as the best and most iconic of the series.
With the music he made, Giacchino helped mold the character and the ideals of Lieutenant Jimmy Patterson.
There's the main Medal of Honor theme (a hugely patriotic homage to World War II anthems and the music of Saving Private Ryan), but there's also his own subtle theme that's heard during tough moments and personal reflections.
6. Mission: Impossible – Ghost Protocol (2011)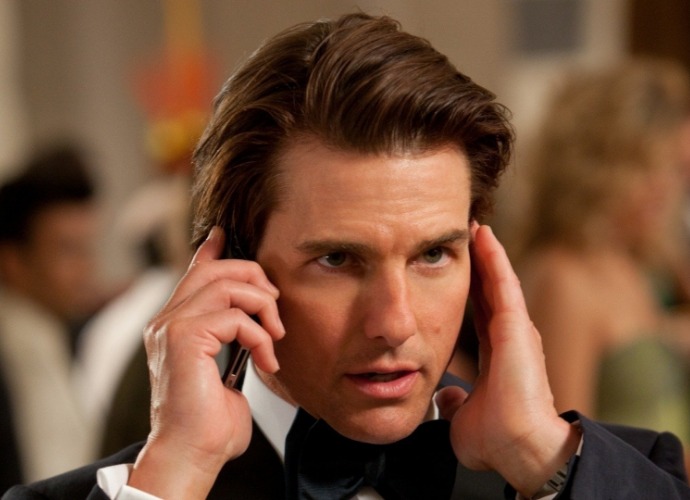 The music for the Mission: Impossible franchise is still immortalized by Lalo Schifrin's iconic theme. But given the similarities between the sound cues in The Incredibles and Mission: Impossible, it only makes sense for Giacchino to helm the music for J.J. Abrams' M:I films.
Of those, our pick goes to Mission: Impossible - Ghost Protocol, which has music that's less blockbuster and more smooth jazz. Schifrin's theme is still there, of course, and it serves as a solid framework that makes the jazz-infused score feel as cinematic and exciting as ever.
5. Star Trek (2009)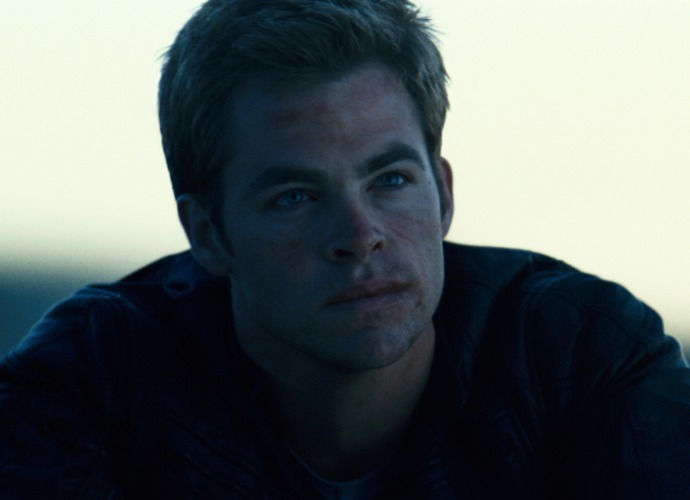 No one—Trekkie or otherwise—can listen to Alexander Courage's familiar music from the cult sci-fi TV series and not think of the crew of the USS Enterprise. Giacchino knows this.
So when Giacchino was hired to score the rebooted Star Trek films, what did he do? He didn't diverge too far from the iconic themes of Star Trek past, but still attached a specific sentiment to each Kelvin timeline movie.
And in 2009's Star Trek, Giacchino incorporated a spirit of rollicking adventure. From the awe in "Labor of Love" to the excitement of "To Boldly Go," he pays homage to a phenomenal series while capturing its essence with an original score. A glorious one, at that!
4. Ratatouille (2007)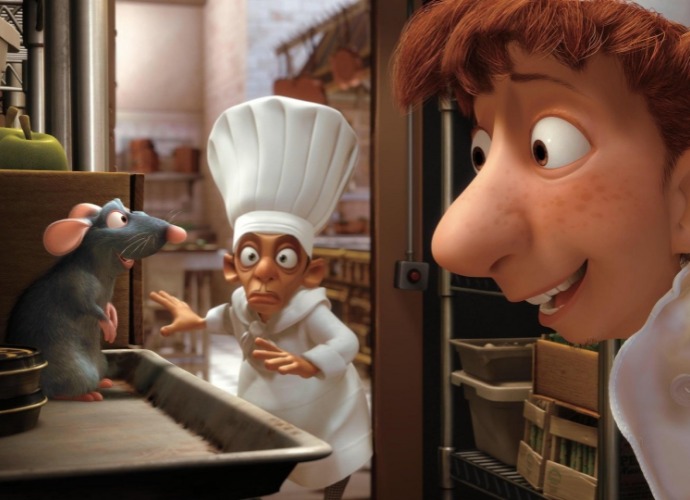 It's amazing how Michael Giacchino was able to evoke Paris in one outstanding piece of music. Give it to Brad Bird and Pixar for trusting the virtuoso to compose the score for a Parisian tale about a rat who strives to become a chef.
Two musical scores about Remy go from routine action to smooth French jazz, illustrating Remy's journey from rural colony to rooftop Paris. A more comical score is given to Remy and Linguini's budding friendship. All in all, Ratatouille is delectably pleasant.
3. The Batman (2022)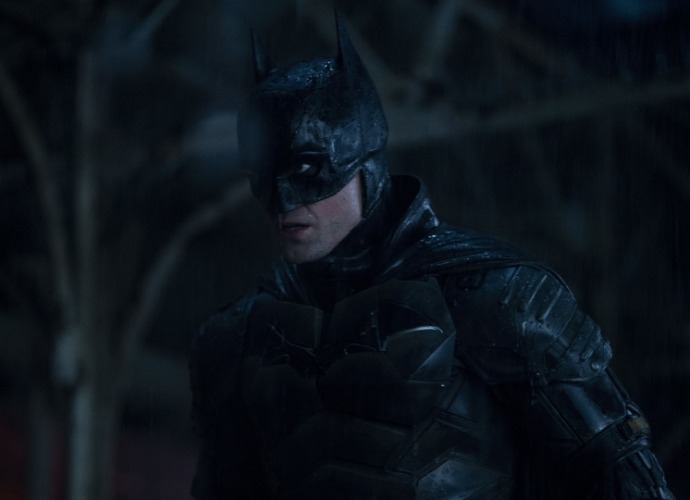 From the first camera test, it's clear that the theme for The Batman is the kind that will get stuck in your head. It's just further evidence that shows Michael Giacchino's skillfulness in making memorable themes and sneaking them into his score.
The rest of his composition works well to illustrate the grimy world of Gotham, especially with separate pieces for Catwoman and The Penguin. Despite being part of a franchise that has dozens of memorable sound cues, The Batman raised the bar for unforgettable Batman themes.
2. The Incredibles (2004)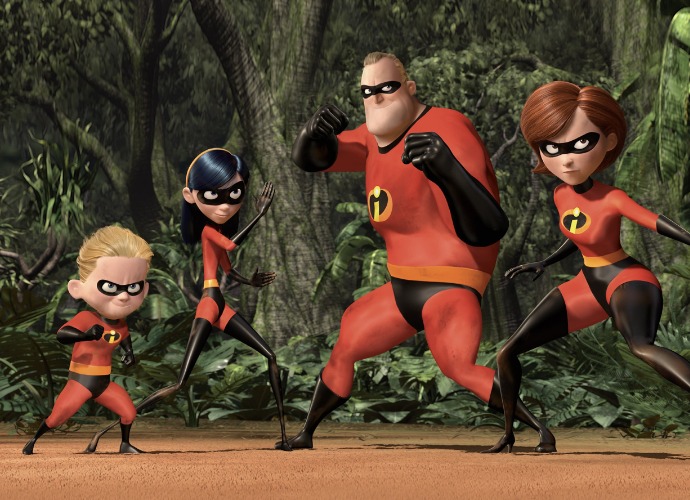 When thinking of the score for The Incredibles, you can't forget "The Incredits" in which Giacchino captures the heroics of Pixar's super family with a distinctive retro sound that's mostly associated with James Bond. It's an old feel with a timeless impact.
The clash of brass and strings truly meshed with the movie's retrofuturistic design. Each character has their own subtle score, and the music is cleverly used for every sequence. For a movie that honors the history of superheroes, Giacchino honors it through his music.
1. Up (2009)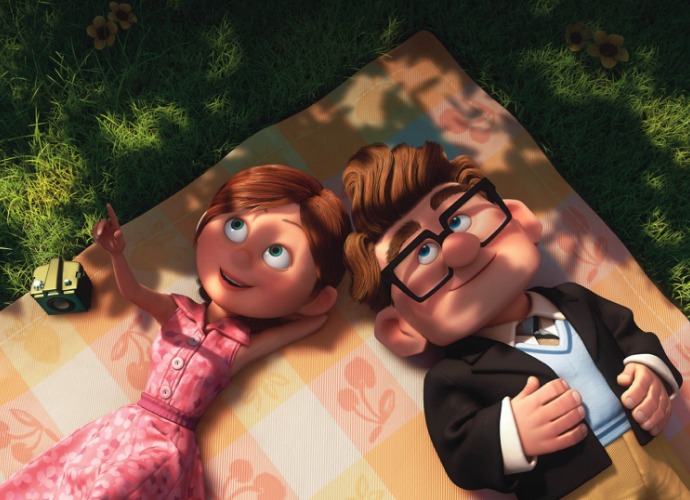 Michael Giacchino's best musical score is the one which won him an Academy Award. Up is catapulted by its ingenious score. Starting from the unforgettable opening scene ("Married Life"), Giacchino's music speaks louder of every emotion than bit of dialogue could.
"Carl Goes Up" is amazing to behold—and a best fit for Carl's ascent with his house. Muntz's music has that 1930s patriotic theme. The musical motifs from Ellie have a great reprise with "Stuff We Did." Matching the Pixar masterpiece's emotional journey, Up's score is up there with it.