When it comes to anime in the Western world, few names are bigger than Funimation. The company started way back in 1994 and has since grown into one of the most successful anime localization studios on the planet.
In 2022, Funimation and Crunchyroll—the largest anime streaming service in the West—announced that they would fully merge and continue forward under the Crunchyroll brand.
As of now, it's still uncertain what this will fully mean for the Funimation brand, but even if the name eventually disappears, history will never forget the mark made by the company on the anime industry.
If you've ever watched an English dub of any anime, there's a good chance it passed through their studio booths. Here are our picks for the best Funimation anime series localizations of all time.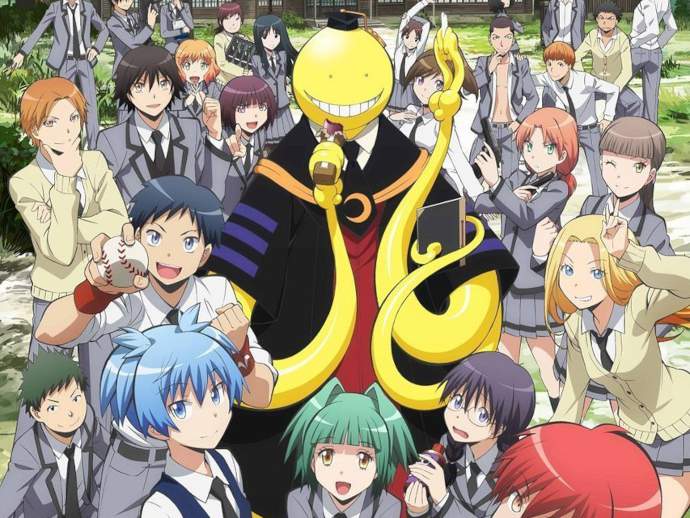 Not every classroom is the same. In Assassination Classroom, students are given a simple mission: to kill their teacher. If they can pull it off within a year, they'll earn a hefty paycheck while saving the entire world.
Also, did we mention that the teacher is a giant tentacle monster? And he's impervious to harm except by antimatter weaponry? And if he's somehow harmed, he can fully regenerate? And he can move at speeds up to Mach 20? And all of that's just scratching the surface.
But that's okay, because Assassination Classroom is all about the relationships between the students and their teacher, Korosensei. Every teenager in the classroom is a delinquent or cast-off for one reason or another, who have been given up on by every other educator.
This unique anime series touches on mature topics like gender identity and systemic prejudices while still being lighthearted and fun. The Funimation dub also features one of the best performances by the iconic Sonny Strait, showing off his impressive range.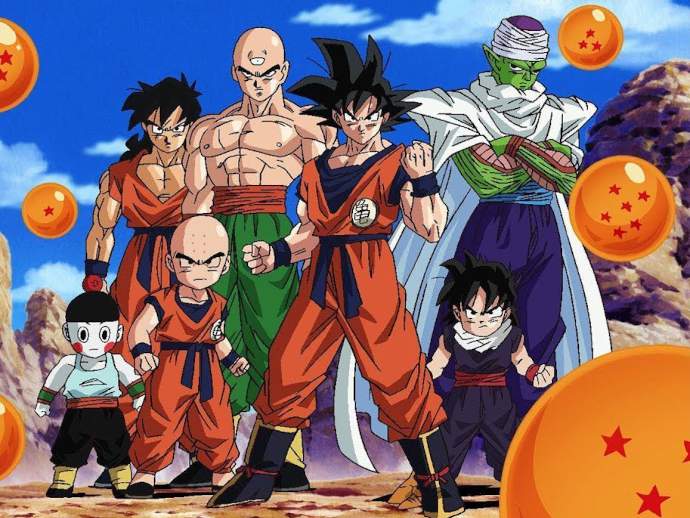 There are few anime series more iconic than Dragon Ball. It follows the journey of Goku as he goes from a precocious and surprisingly strong young boy to the most powerful fighter in the universe.
Dragon Ball Z Kai—which cut out all of the filler material from the original series and gave each episode a fresh dub—was released by Funimation in 2010 and marked the series' return to Western TV.
Most of the original cast of Funimation's previous Dragon Ball Z dub reprised their roles, including Sean Schemmel as Goku, Christopher Sabat as Vegeta and Piccolo, and Sonny Strait as Krillin.
Gone, however, was Linda Young as Frieza. She was replaced by Chris Ayers, who provided one of the most iconic portrayals of the villain.
With all of the filler material cut away and a cast that had an extra decade of experience under their belt, Dragon Ball Z Kai is honestly the only version of the show worth watching anymore.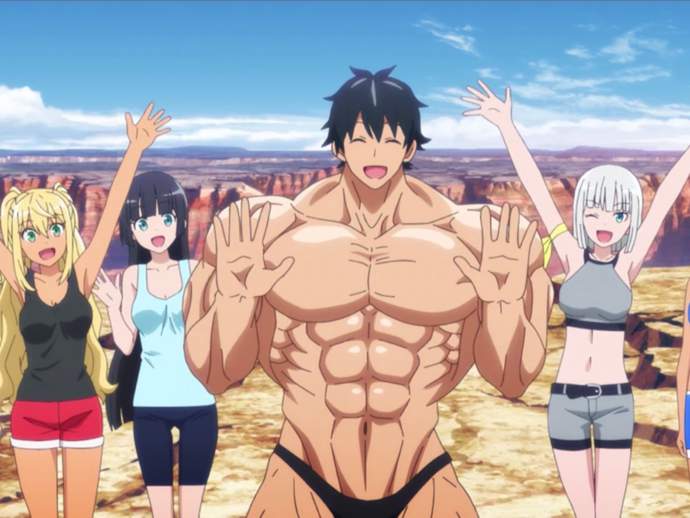 Wanna get muscles? Then you gotta head to the gym! How Heavy Are the Dumbbells You Lift? is an anime series that follows young Hibiki Sakura as she tries to shift a little bit of weight before the summer season.
The great thing about this show is that it does a great job of not shaming anyone for their weight and instead focusing on the positive aspects of working out. Hibiki finds new friends and becomes more confident in herself as she sees herself progress in the weight room.
The show offers solid training tips for how to perform many of the exercises on the show, like planks and tricep dips. Though these segments tend to be fan-service heavy, they're good pointers for viewers looking to start their own exercise journey alongside Hibiki and her friends.
How Heavy Are the Dumbbells You Lift? is as much about women finding joy in exercising as it is about the exercising itself. And Funimation's localization is excellent, with great voice acting from its entire cast.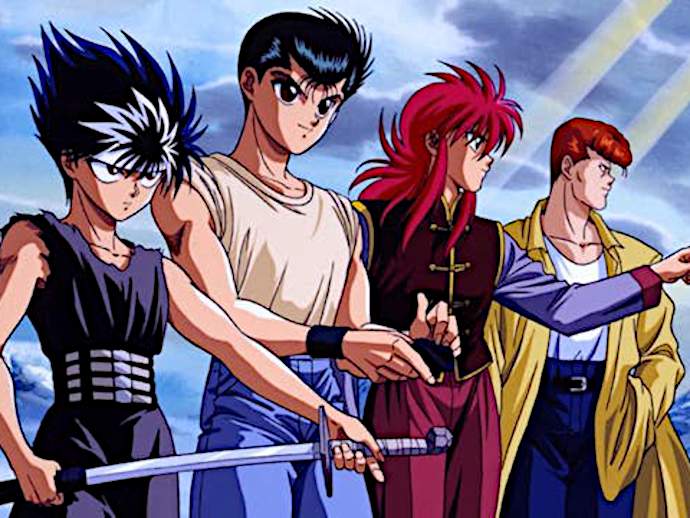 Yu Yu Hakusho is an anime series centering on Yusuke Urameshi, a teenage delinquent who found himself on the receiving end of a car. Despite a lifetime of causing trouble for everyone around him, he sacrificed himself to save a young child—and thus earned a second chance at life.
When he returned to the living world, he became the Spirit Detective and was now tasked with defending the world from demons, ghosts, and other intrusions from the other side.
In 2002, Funimation's dub of Yu Yu Hakusho debuted on Cartoon Network with a cast that included some of the best voice actors in the business. Justin Cook directed and starred as Yusuke, joined by Funimation mainstays Chuck Huber, Linda Young, and Christopher Sabat.
The show's dubbing is one of the best of its period, with consistent performances from the entire cast throughout its run.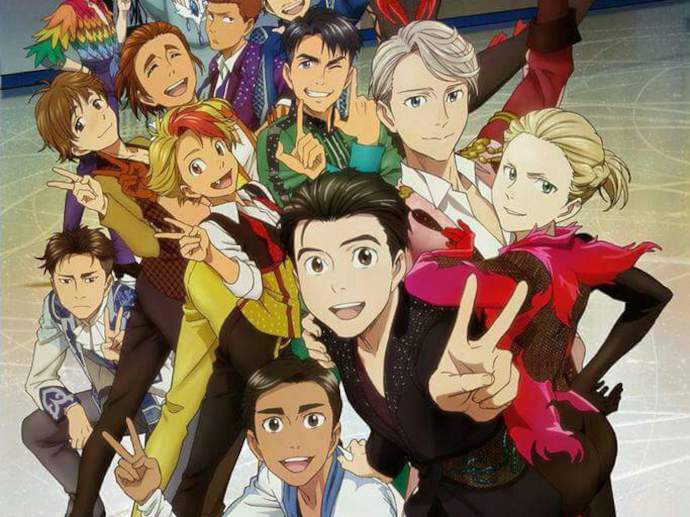 The sports anime genre is an experience unlike any other, combining all the drama and intensity of real-life competitions with the over-the-top antics that are so common in anime.
Yuri!!! on Ice follows male figure skater Yuri as he tries to return to the world of competition after a humiliating defeat the year before. The anime focuses heavily on the relationship between Yuri and his coach: the famed figure skater Victor.
The animation in Yuri!!! on Ice is truly beautiful as it portrays the fluid movements and subtle gestures of figure skating, and the Funimation localization works hard to make sure nothing is lost in translation.
Voice Director Sonny Strait gets stellar performances from the entire cast, making the relationships believable and near-perfect. The same-sex romance between Yuri and Victor is also well-done, better than pretty much any other anime series to date.