Tabletop Simulator is a board game lover's dream—it requires no setup or cleanup, and allows you to play with friends regardless of distance.
Not only that, but it gives you access to dozens of free board game mods on top of the 15 classic games it already comes with.
You can easily add these mods through the Steam Workshop. Some of the player-created mods here don't come with instructions, so you might have to prepare before playing.
That said, we've singled out the best free games for Tabletop Simulator that are just as fun as playing the real thing.
12. Fallout Monopoly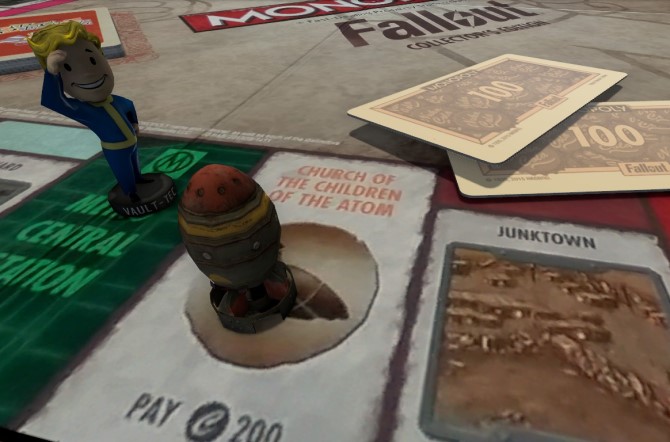 Classic Monopoly is fun and all, but who wants to play as a wheelbarrow? Fallout Monopoly puts a twist on the original game, as it features locations from every Fallout game.
Better yet, you get to play as Vault Boy, a Nuka-Cola Bottle, a Power Armor Helmet, Vault 111, a pistol, or a MiniNuke.
This digital version of Fallout Monopoly doesn't disappoint. The board, cards, and money have all been scanned, allowing for accurate gameplay.
11. Nemesis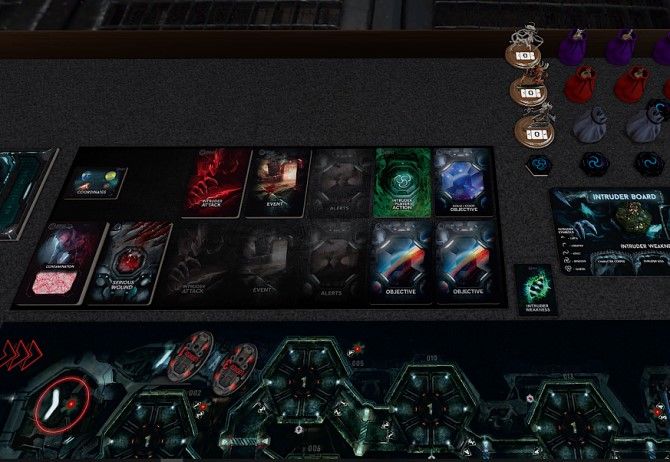 Nemesis is an exciting sci-fi board game for one to five players. After finding yourself in a spaceship filled with hostile alien creatures, you and your crewmates must work together to survive.
Things get more complicated when you realize that some of your crewmates have ulterior motives, and they just might end up backstabbing you.
This mod will make you feel as if you're playing the actual game—it's definitely worth adding to your Tabletop Simulator collection.
10. HeroQuest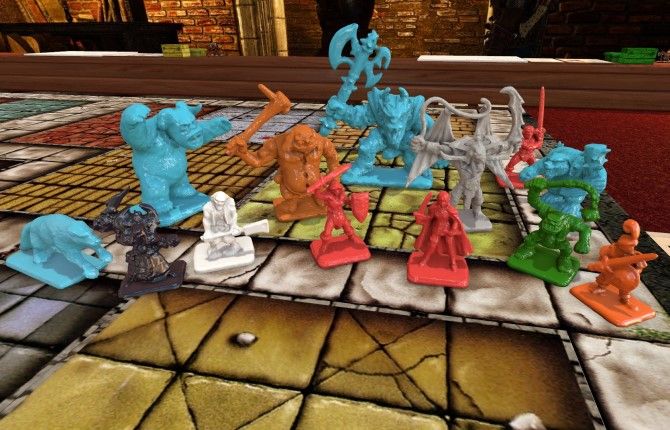 HeroQuest is a dungeon-crawling adventure game with a fantasy setting. One person plays as the game master, whose job it is to reveal the dungeon as the players explore. The remaining players traverse dungeons, completing quests along the way.
If you decide to download the HeroQuest mod for Tabletop Simulator, you can expect all the expansion packs, a rulebook, custom models, a random events button, and an interactive character sheet.
9. Dark Souls: The Board Game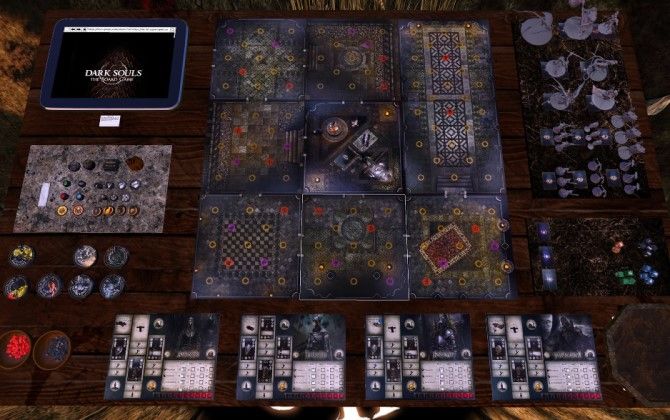 Haven't had a chance to play Dark Souls: The Board Game yet? This exploration-based board game takes place is the Dark Souls universe, and is just as hard as the actual video game.
Dark Souls: The Board Game mod has beautiful 3D models, and gives you a chance to try out the virtual game with friends.
8. Twilight Imperium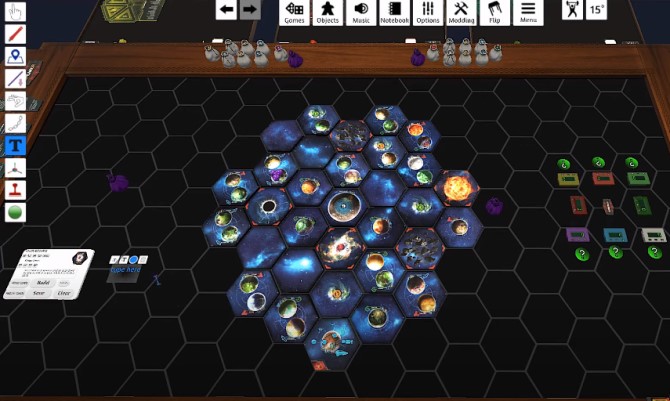 In this sci-fi board game, you'll compete against other players as you attempt to dominate the galaxy. After choosing to play as one of the 17 factions, you'll have to make a series of political, military, and economic choices that help you grow your empire.
The Twilight Imperium mod features the fourth edition of the game, and is loads of fun to play with friends.
7. Arkham Horror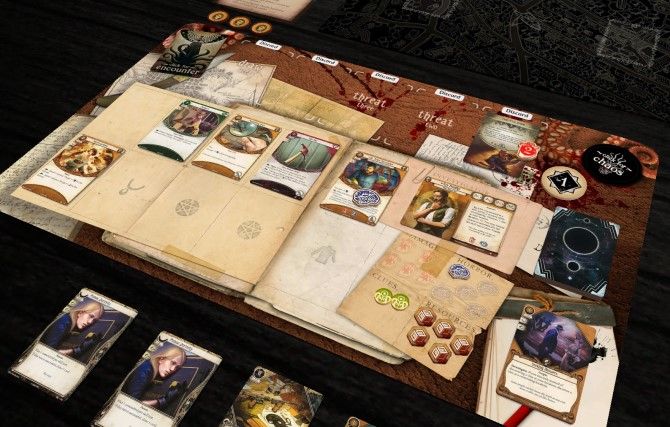 Arkham Horror takes place in 1926. As the roaring twenties rage on, alien creatures lay in limbo between two realities. It's only a matter of time before the Ancient Ones seep into this world.
You and the other players assume the role of investigators, as you attempt to close the interdimensional gates and fight back against the monsters.
This Arkham Horror mod features a number of expansion packs, campaign guides, campaign logs, high-resolution playmats, and automatic scenario setup.
6. Betrayal at House on the Hill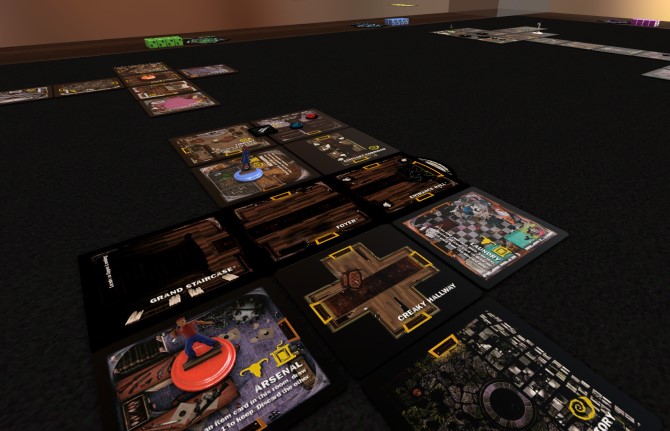 If you're a fan of horror-themed board games, you'll love Betrayal at the House on the Hill, whether it's digital or not.
This cooperative game takes place in the heart of a haunted house constructed by the players. While you explore the house, one player will betray the team—you must defeat the traitor before you become the next victim.
The Betrayal at House on the Hill mod for Tabletop Simulator includes the Widow's Walk expansion, as well as a high-quality board and game pieces.
5. Dead of Winter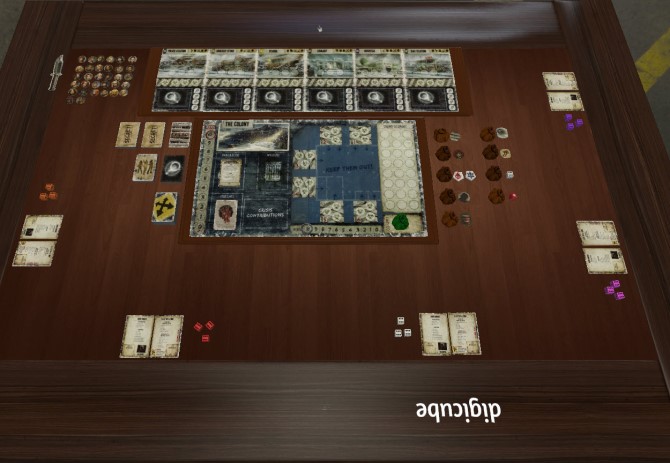 Dead of Winter is a game of survival. It takes place in a post-apocalyptic world overrun by zombies.
You and your friends play as a small group of survivors who must manage resources and counter zombie invasions. However, each player has individual motives that could disrupt the colony.
You'll find that the Dead of Winter mod is a pretty straightforward rendition of the original game, making it worth a try.
4. Gloomhaven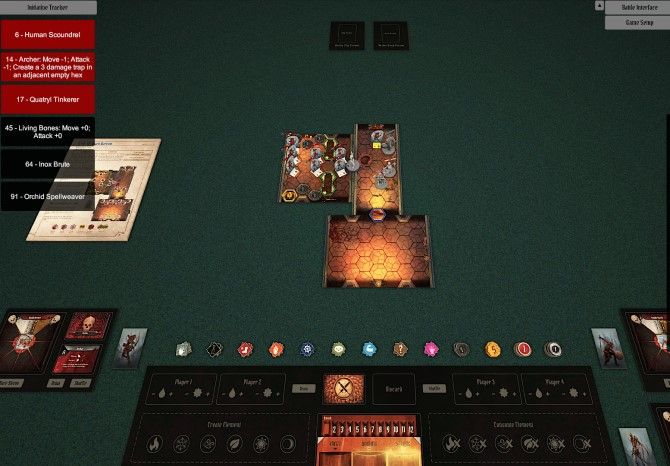 Gloomhaven is a tactical board game in which you and up to three other players take on the role of adventurers. As you scour dungeons, you must collaborate with your friends, collect loot, and level up your character.
The Gloomhaven mod comes with 3D model scans, automatic setups for characters and scenarios, health bars, a town records book, and even an automated map.
3. Carcassonne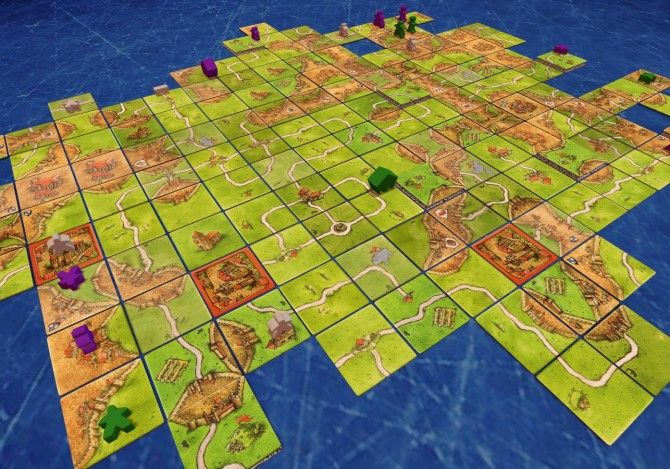 In Carcassonne, you must strategically place tiles that represent roads, cities, cloisters, and farms. The tile must logically connect with the tiles surrounding it, and can't block any structures.
You'll then have to decide whether to place a follower on the tile to score points.
This virtual version of Carcassonne comes packed with major and minor expansions, a rulebook, rule enforcement, token distribution, scorekeeping, an AI player, and automatic turn flow.
2. The Settlers of Catan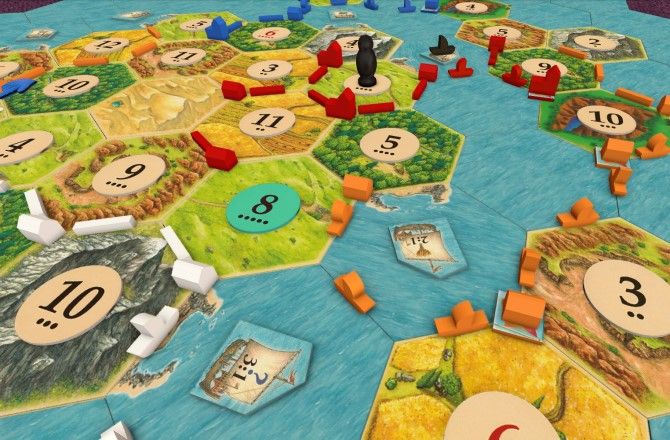 Although you might think you've outgrown The Settlers of Catan, it's still a classic. In this game, you start out with two settlements that produce certain essential resources.
As you strategically trade with other players, you'll gain enough resources to build roads and create new settlements. Whoever's the first to collect 10 victory points wins.
The Settlers of Catan for Tabletop Simulator is scripted, meaning it has automated and enhanced features that make it easier to play. This mod includes several expansion packs, a rule book, automatic card dealing, as well as automatic scorekeeping and cleanup.
1. Cards Against Humanity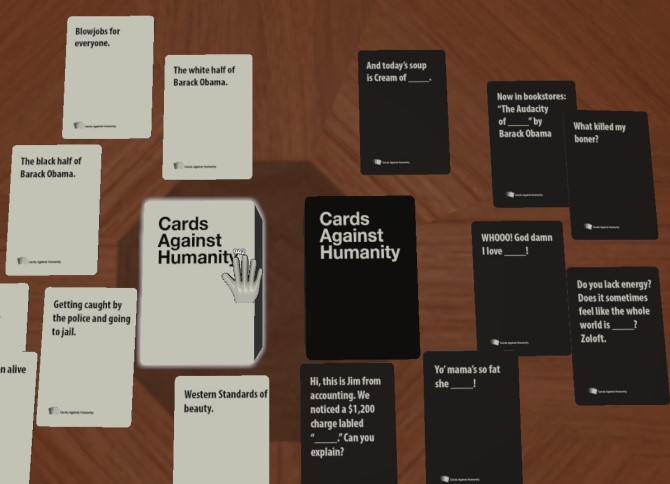 Cards Against Humanity's dark-humored cards make it a hit at every gathering.
In this adult version of Apples to Apples, one player reads a question from a black card. The rest of the group must reply with one of their wackiest white cards.
Whoever asks the question must pick their favorite answer, and the hilarious cycle continues round after round.
This Tabletop Simulator mod contains the base cards that come with the original game, in addition to the Fifth Offical Expansion pack, Holidays pack, as well as the 90s Nostalgia pack.
Budget Games to Play in Real Life
Adding mods to Tabletop Simulator can make playing games with your friends even more enjoyable. Plus, trying out these free games can help you decide whether you want to purchase the physical version of the game.