Dwayne "The Rock" Johnson's wrestling career remains iconic to this day, remembered for his action-packed bouts in and out of the ring, his emotive eyebrows, and his legendary catchphrase: "Can you SMELL what The Rock is cooking?!"
Over the last decade, he's shifted into a different kind of entertainment—one for the masses—and has been infusing his lovably intimidating personality into movies of all kinds. We'll always remember him as a wrestler, but it's possible his movie stardom will eclipse even that.
Here are our picks for the best Dwayne "The Rock" Johnson movies of all time that showcase his draw as a modern actor.
7. Journey 2: The Mysterious Island (2012)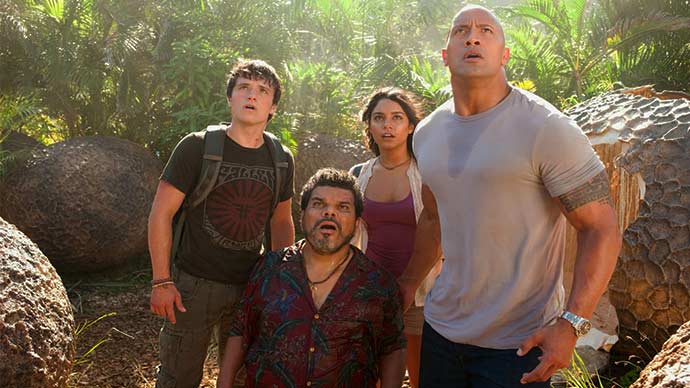 Dwayne Johnson played the role of a cool stepfather in the film Journey 2: The Mysterious Island, a sequel to Journey to the Center of the Earth.
This one centers on Sean Anderson, the boy who first traveled to the center of the Earth, who's now a teenager receiving a coded message from his grandfather about the Mysterious Island.
With the help of Dwayne's Hank, they manage to decode the message and get the coordinates, then plan a trip to Palau. Upon miraculously reaching said island, they have to find a way out before it sinks down into the ocean and takes them with it.
The film features out-of-the-ordinary scenery and a unique taste of action and adventure, not against the usual bad guys but against nature itself, like bus-sized birds and lizards. The Rock won the Nickelodeon Kids' Choice Award for Best Male Buttkicker for his role in this movie!
6. Hobbs & Shaw (2019)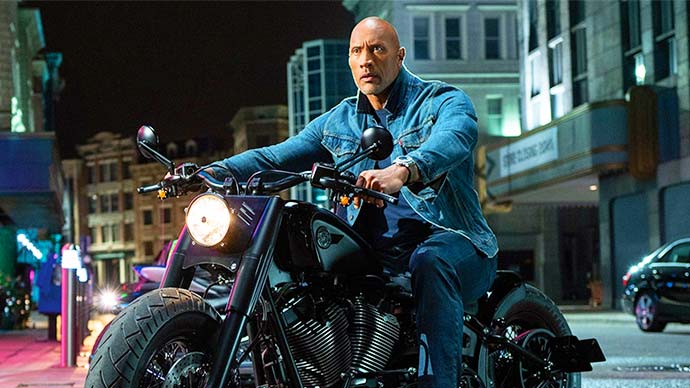 Hobbs & Shaw is a spin-off film of the Fast and Furious franchise that centers on the characters of Luke Hobbs (played by Dwayne Johnson) and Deckard Shaw (played by Jason Statham), agents from separate organizations who are forced to partner together.
In this entry, they're up against a technologically enhanced enemy, which gives the film its wide array of action scenes ranging from car chases to hand-to-hand combat. It's packed with Statham's quick martial arts moves and Johnson's pure muscles against an indestructible enemy.
The Rock won the Nickelodeon Kids' Choice Award for Favorite Movie Actor, and the overall movie was further nominated for several accolades by different award-giving bodies.
5. Fast Five (2011)
Dwayne Johnson's first appearance in the Fast and Furious franchise is in the fifth installment Fast Five. He plays the role of Luke Hobbs, a Diplomatic Security Service agent sent to capture Dom and crew.
In the movie, Hobbs gets involved with Dom's avenging of his murdered crew, all while keeping in mind that he's a law enforcement agent while Dom is still a criminal.
The film's angle in moving away from street races and instead incorporating fast cars, badass drivers, and heists give the movie a fresh new take on adrenaline-pumping action scenes.
4. Jumanji: Welcome to the Jungle (2017)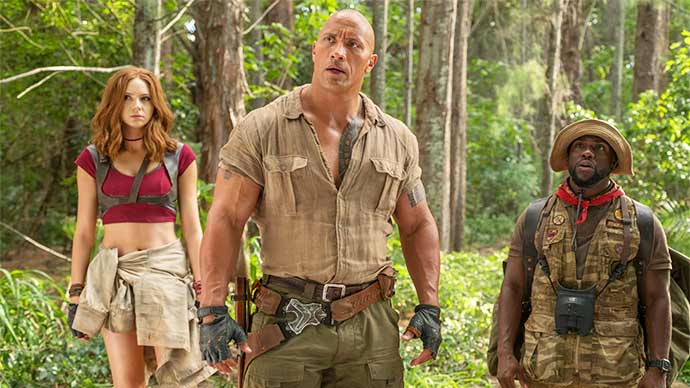 Jumanji: Welcome to the Jungle is the third installment of the Jumanji movie franchise. In it, Dwayne Johnson plays the role of an archaeologist named Dr. Bravestone, the game avatar of Spencer Gilpin after he's mysteriously transported into the game world.
This comedy-adventure film's cast also includes Jack Black as Shelly Oberon, Kevin Hart as Franklin Finbar, and Karen Gillan as Ruby Roundhouse. With in-game missions to complete and only three lives per character in a dangerous jungle world, it's packed with fun.
The 2019 sequel Jumanji: The Next Level continues the story with the cast reprising their roles, plus new missions and a new environment.
3. Central Intelligence (2016)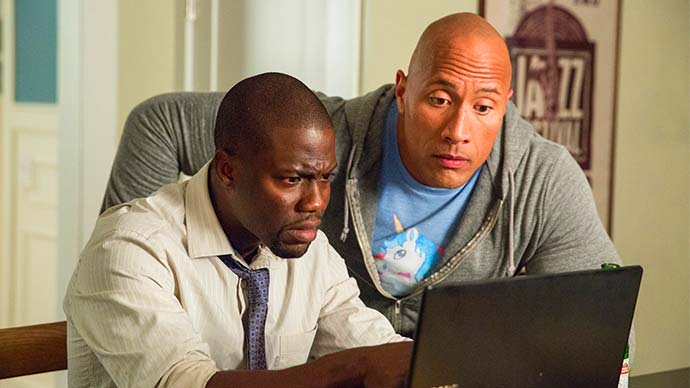 Central Intelligence is an action-comedy film written and directed by Rawson Marshall Thurber, with Dwayne Johnson and Kevin Hart as main characters Bob Stone and Calvin Joyner, respectively.
The plot revolves around Stone (who works for the CIA) and Joyner being dragged into his complicated mess. There are also a few subplots, like Stone being bullied as a kid and how he overcame that to become the big guy he is now.
Johnson and Hart received the Nickelodeon Kids' Choice Award for Favorite BFFs in their roles as Bob and Calvin. Though some find The Rock's comedic delivery unusual, it matches with Hart's comical side within a well-mannered character.
2. Skyscraper (2018)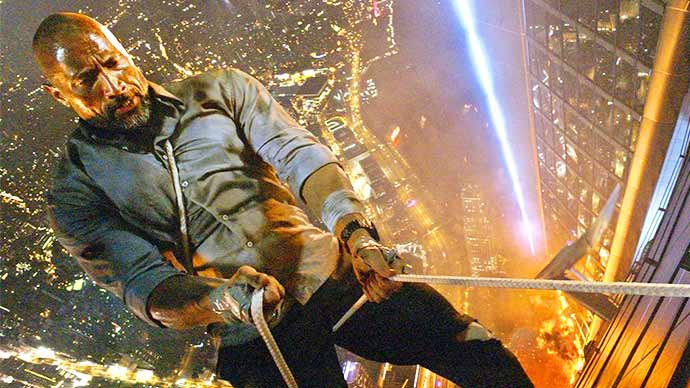 Rawson Marshall Thurber's Skyscraper gives a new take on tower disaster films that don't involve accidents caused by faulty infrastructure, like The Towering Inferno or The Tower.
It stars Dwayne Johnson as Will Sawyer, a security expert who needs to infiltrate the burning building to rescue his family (and others) held hostage by criminals. To make matters worse, The Rock's character was amputated years before the disastrous event!
1. Red Notice (2021)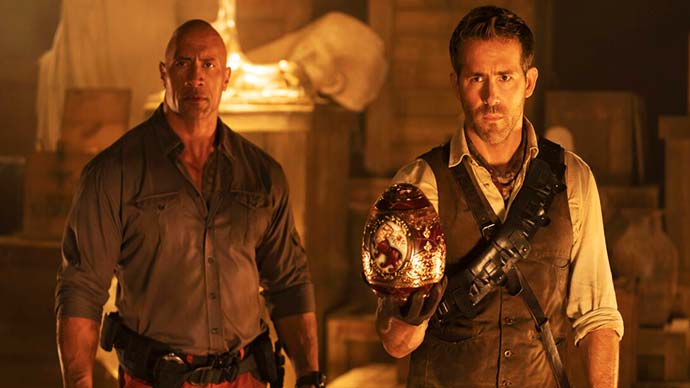 Netflix's Red Notice is an action thriller film where Dwayne Johnson plays the role of FBI agent John Hartley, who captures the well-known art thief Nolan Booth (played by Ryan Reynolds), but is himself accused of stealing an artifact stolen by someone else.
The action and thrills start as Hartley teams up with Booth to capture the real thief ("The Bishop") to prove his innocence, while Booth tries to reclaim his title as best art thief.