Anime is no stranger to princesses, but these princesses share little in common with the Western princesses most of us know.
If you're like me, you've grown up with classic fairy tales that involve princesses who are always "damsels in distress" at the mercy of cruel witches, wicked stepmothers, and dangerous dragons.
In anime, princesses often live their own unique princess stories, from those who are badass swordswomen to those who are high-ranking mages of a kingdom to those who command legions.
Sure, anime might have the occasional "damsel in distress," too, but even these tend to be able to save themselves without relying on prince charmings or knights in shining armor.
Here are my picks for the best anime series about princesses and why they're so great and worth watching!
10. Princess Resurrection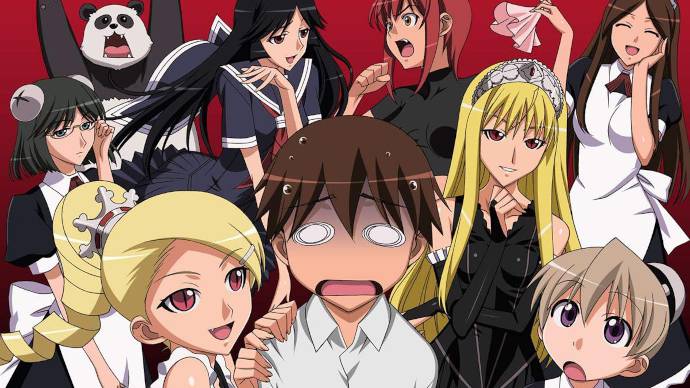 Produced by Madhouse, Princess Resurrection is the anime adaptation of the manga of the same name, which was written and illustrated by Yasunori Mitsunaga.
Princess Resurrection follows the story of Hiro Hiyorimi, who unluckily dies in the very first episode of the series after he jumps in harm's way to push a threatened girl to safety.
However, the girl he saved—Lillianne von Phoenix—is a princess of the Phoenix clan and is able to grant him another chance at life by imbuing him with the "flame of life" (or, in the manga, blood).
Lillianne doesn't want to be known by her given name, so she requests others to address her as "Hime" (meaning "princess" in Japanese).
While Lillianne is of royal descent, she doesn't want to get involved in the politics and hierarchy of her clan, which causes deadly feuds against her siblings. That's bad news for Hiro, who is now Hime's human shield and keeps dying only to be resurrected again.
9. Tsubasa: Reservoir Chronicle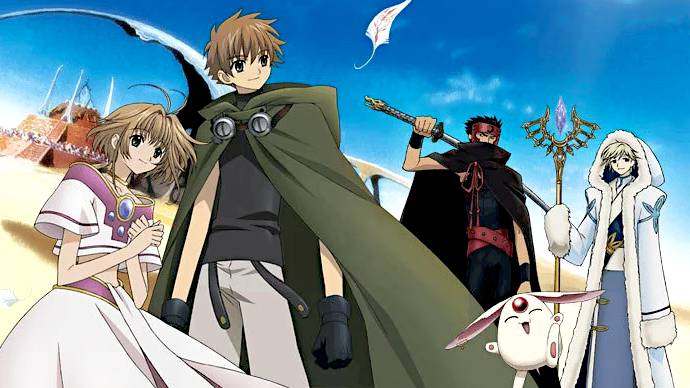 Are you a fan of the classic anime series Cardcaptor Sakura? And do you want more of Sakura Kinomoto? Then dive into the world of CLAMP's Tsubasa: Reservoir Chronicle!
This anime series is like a sprawling multiverse where characters from the works of CLAMP cross paths, and that includes Cardcaptor Sakura, Magic Knight Rayearth, and xxxHolic.
In Tsubasa: Reservoir Chronicle, Sakura is a princess of the Clow Kingdom who's lost her memories due to a magical incident. Syaoran, her love interest, is now on a quest to retrieve her memory fragments that are scattered across worlds and dimensions.
8. Magic Knight Rayearth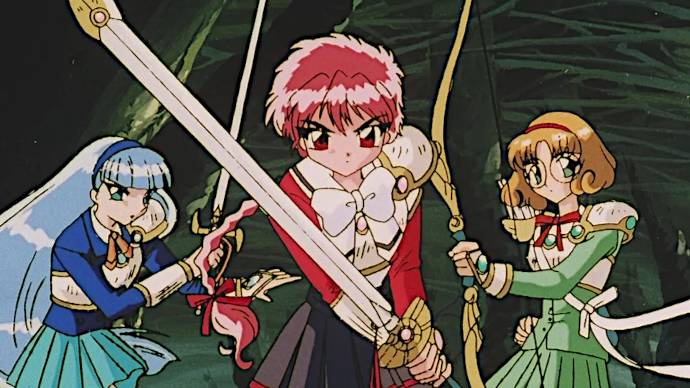 Another classic anime series from CLAMP, Magic Knight Rayearth is a sentai anime series that follows three girls—Hikaru, Umi, and Fuu—who are magically brought to a world called Cephiro.
In this world, they're warriors tasked with saving Princess Emeraude from her abductor Zagato and saving Cephiro from total demise. With the aid of the mecha "rune gods" on their side, the trio goes on a journey to rescue the princess.
Magic Knight Rayearth takes a dark turn with some big plot twists, so don't be surprised. This anime series may look cute and colorful, but there's a lot of depth to it and it's a classic for good reason.
7. Yashahime: Princess Half-Demon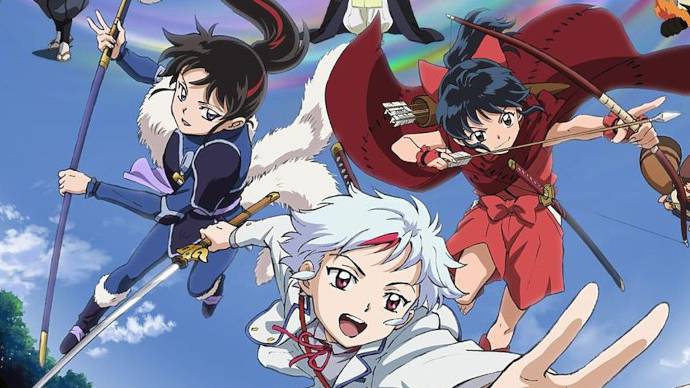 Did you know that the classic anime series Inuyasha had a sequel? Called Yashahime: Princess Half-Demon, this anime series follows the story of Setsuna and Towa (the twin daughters of Sesshomaru and Rin) as well as Moroha (the daughter of Inuyasha and Kagome).
They embark on an adventure to restore Towa's memories after they were stolen from her. However, they get caught up in the lifelong rivalry between their grandfather (the great dog yokai) and several other powerful yokai characters.
Since Sesshomaru and Inuyasha are sons of Toga (the great Demon Dog who ruled the Western Lands), this makes their half-demon and quarter-demon daughters princesses!
6. My Next Life as a Villainess: All Routes Lead to Doom!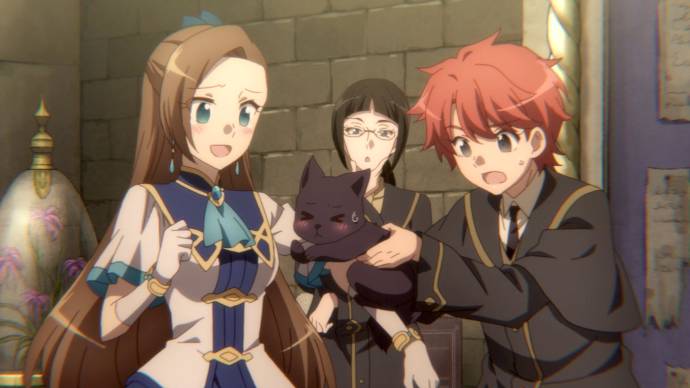 My Next Life as a Villainess: All Routes Lead to Doom! isn't like most isekai anime series in that there's no reincarnation or transmigration plot device that kicks everything off.
Princess Katarina Claes is royalty from a noble family. After she bumps her head, she learns that she died in an accident and has since been living in a game called Fortune Lover... as a villain.
With her knowledge about the game from her previous life, she knows that her character is destined to be killed or exiled because she's a villain. So, to prevent this cruel fate, she drifts away from the path of villainy to do good things instead.
My Next Life as a Villainess: All Routes Lead to Doom! is produced by Silver Link and adapted from the light novel of the same name, written by Satoru Yamaguchi and illustrated by Nami Hidaka.
5. Sleepy Princess in the Demon Castle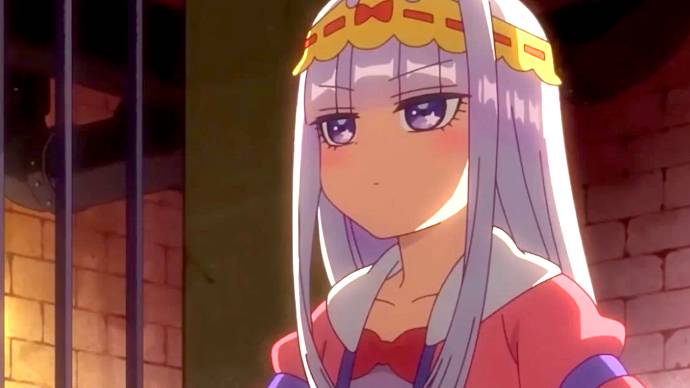 Sleepy Princess in the Demon Castle is a comedy-fantasy anime series written by Yoshiko Nakamura. It's a story about an abducted princess who lives in a demon castle for four years.
Though abducted, Princess Aurora Syalis Goodereste isn't a damsel in distress. She may be the demon king's hostage, but she's at home in the castle like a welcomed guest.
She even has her own version of daily quests, whether it's securing a comfortable place to lay her sleepy head or finding quality materials for her bed just to catch a good night's sleep.
4. A Little Princess Sara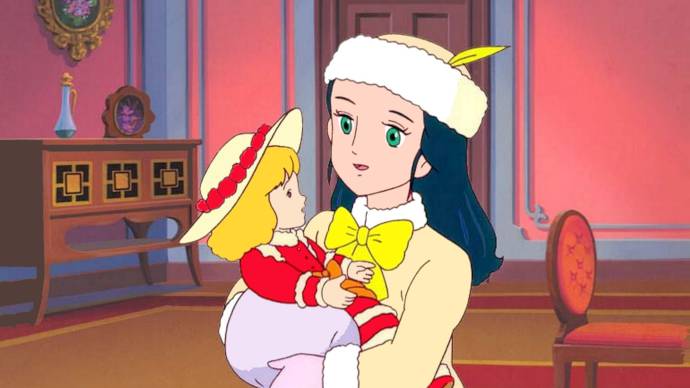 Nippon Animation's A Little Princess Sara (also known as just Princess Sara or Princess Sarah) is just one of the many adaptations of Frances Hodgson Burnett's 1905 book A Little Princess.
In this anime adaptation, there are more adventures added to the premise to make the story even more interesting, but it still follows the main plot that revolves around the hardships of Sara Crewe.
Sara is the daughter of a wealthy man, so she has everything she could ever need and she's enrolled in a prestigious school for the rich. Despite all this, Sara is a very kind girl and a good friend to everyone.
After her father's untimely death, she ends up losing everything—but even then she keeps her good heart with her.
3. Vampire in the Garden
Netflix's Vampire in the Garden is set in a world where vampires and the last remaining human survivors are at war.
The main characters, who share similar ideals about hating the war they're stuck in, are two sides of the same coin: Momo of the humans and Fine of the vampires.
Fine, the main vampire in the series, is addressed as Queen of the Vampires, but she has the rebellious nature that's typically seen in princesses, so the series is a fitting addition to the list.
Vampire in the Garden packs a good amount of action and drama, so if you're looking for a story about a unique relationship between a vampire and a human, this is a great one to watch.
2. Princess Principal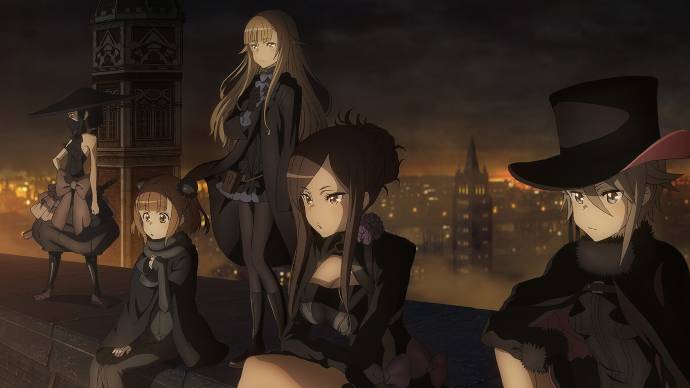 So far, we've mentioned anime series with a vampire princess, a yokai princess, and even an isekai'd princess. In Princess Principal, we get something even rarer: an anime with a spy princess.
Princess Principal takes place in Albion, where Princess Charlotte acts as a spy for the Commonwealth by infiltrating her own kingdom. Then there's Ange, a superspy who works with Princess Charlotte along with a few other female characters.
The twisted story of espionage, assassinations, and political intrigue is fitted into a sci-fi setting that's packed with badass action.
And if that weren't enough to pique your interest, Princess Principal is even more compelling with the real score behind the prince-and-the-pauper-like theme between the princess and the spy.
1. Yona of the Dawn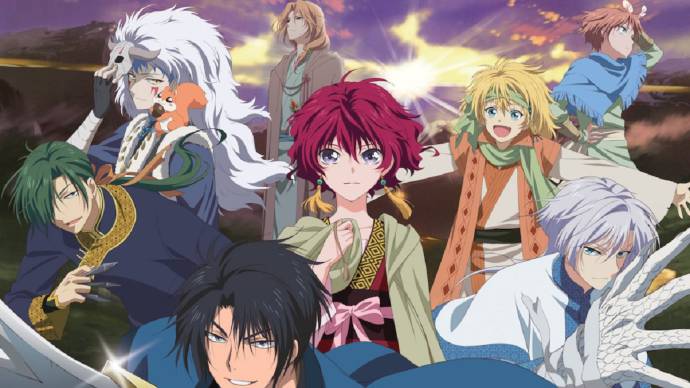 Royalty, romance, and a pretty girl make Yona of the Dawn a pretty good shojo anime, while the elements of betrayal, warriors, and fantasy add a nice dash of shonen vibes to the overall series.
Yona is the only princess of the Kouka Kingdom, making her the successor to the throne. However, there are those who don't like the pacifist rule of the current king and want to overtake the throne and change the kingdom as a whole.
As unfortunate events rip her out of her royalty, she has to reclaim the throne with the help of a band of dragon warriors (i.e. people bestowed with the powers of dragon gods and meant to protect the Red Dragon God, who's reincarnated as Yona).