In 1939, following the success of the Superman daily newspaper comic strip, DC Comics began searching for more superheroes to add to their comic books. That's when Bob Kane and Bill Finger came up with their concept for "The Bat-Man."
Over eight decades later, Batman has changed quite a bit from that original concept and is now one of the most recognizable characters in all of pop culture. And that popularity has brought Batman to the big screen on many occasions, in both live-action and animated form.
From Michael Keaton to Kevin Conroy, from George Clooney to Adam West, many notable actors have worked to bring The Dark Knight to life in their own ways, with varying degrees of success.
Here are the best Batman movies ever made and why they're all worth watching if you haven't already.
8. The LEGO Batman Movie (2017)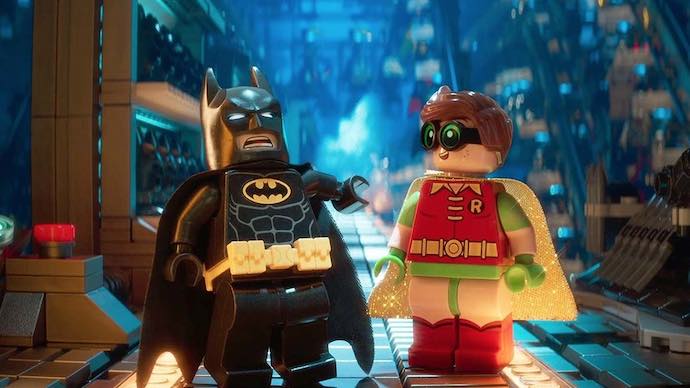 When The LEGO Movie hit cinemas in 2014, it surprised audiences everywhere. We were expecting an undercooked, shameless LEGO advertisement—but what we got was a fun team-up movie with plenty of great characters from every corner of pop culture.
Batman was a big part of the first LEGO movie, and critical acclaim for Will Arnett's performance led to him getting his own film: The LEGO Batman Movie, a continuation of Arnett's egotistical and super moody (yet comedic) take on Batman.
With its great cast and wacky story, the film is enjoyable for people of all ages. But more importantly, it feels like a real Batman movie and not just a LEGO-infused cash grab.
7. Batman (1989)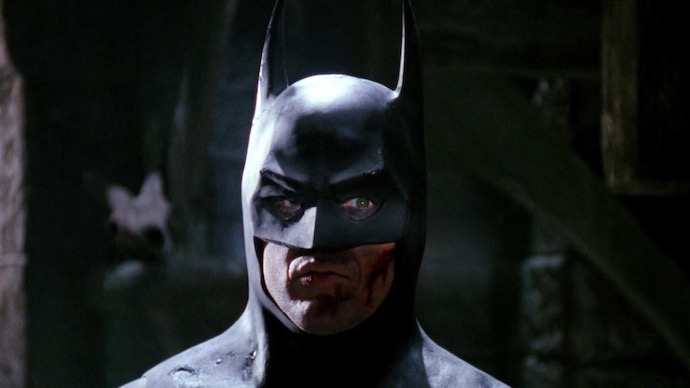 While the 1966 iteration of Batman (the one starring Adam West) was fun, it didn't blaze the necessary trails for Batman to become the cinematic behemoth that he is today.
That honor belongs to Michael Keaton's Batman under Tim Burton's direction. This movie had everything it needed: the costume was fearsome; Gotham City was gothic; and Batman was a creature in the shadows.
Michael Keaton's iconic portrayal of both Bruce Wayne and Batman is the one that's still heralded as the best Batman performance by most fans. He understood the duality of the role better than any actor—before or since—to have taken up the mantle.
Tim Burton's film was a big deal for many reasons, including how much profit it made at the box office. For the sequel, he was afforded even more freedom by Warner Brothers—and despite Batman's legacy, that sequel was even better (which we cover later below).
6. Batman Begins (2005)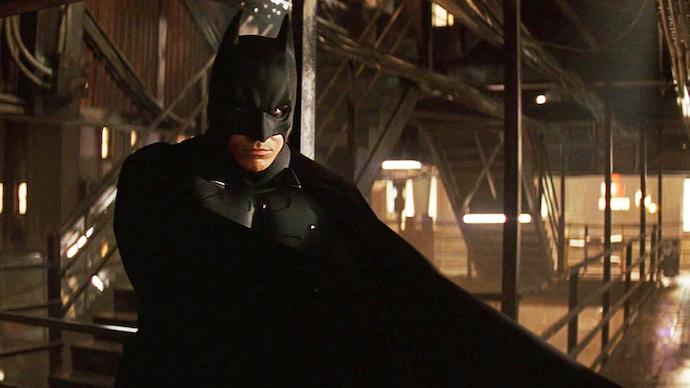 After Michael Keaton and Tim Burton left the franchise, Batman languished in movies that only existed to sell toys. That all changed when Christopher Nolan came along and gave us a new Batman series—one that ushered in a new era for the superhero.
Nolan's trilogy is remarkable in retrospect, and Batman Begins is criminally underrated. It blends the gritty backstreets of Gotham City with the upper-class buildings of the rich. Christian Bale became The Dark Knight with unmatched realism or physicality.
Liam Neeson as Ra's al Ghul was a formidable foe who, unfortunately, remains overlooked by fans because he was followed by Heath Ledger's Joker. Batman Begins was good, but it was still finding its footing, style, and direction.
5. The Dark Knight Rises (2012)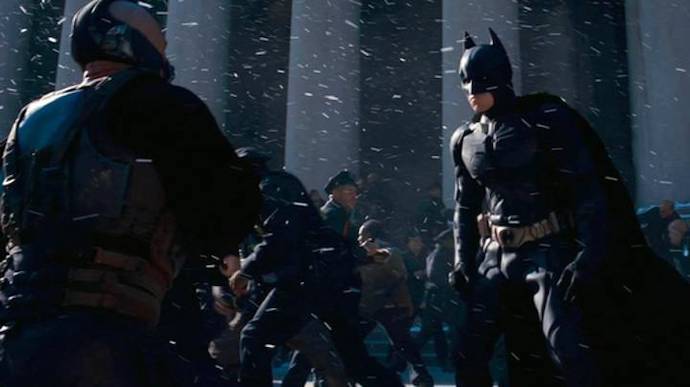 The final installment of Christopher Nolan's Batman trilogy couldn't escape its fate: it had so much hype leading up to its release that it was always going to feel inferior compared to its predecessor.
The Dark Knight Rises had a few plot holes here and there, which do drag the movie down somewhat, but if you can ignore them, you'll find a film that's willing to try and be as good as The Dark Knight.
The emotional core of this movie leads to a final sequence that's incredibly moving, and Christopher Nolan masterfully executes his bold vision for the production. Gone are the early jitters of Batman Begins as Nolan takes us on a visceral ride through Bruce Wayne's last days.
Christian Bale's finest hour as Batman came in The Dark Knight Rises, as did Michael Caine's finest hour as Alfred. Tom Hardy's brutish Bane was a physical match like none other that Bale's Batman had ever faced and provided an excellent villain to cap things off.
4. Zack Snyder's Justice League (2021)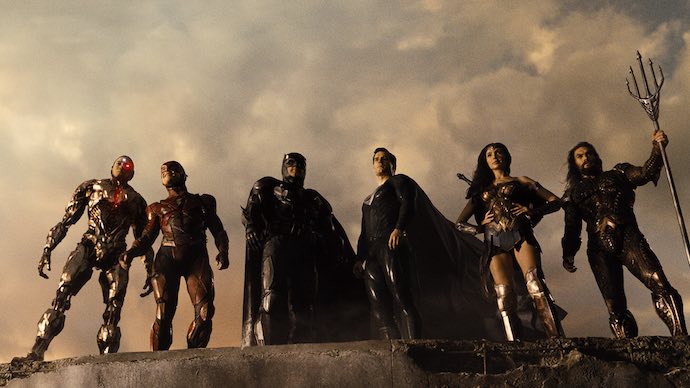 Warner Brothers and Zack Snyder caused quite a mess with the DC Extended Universe, and a lot of that came down to communication issues as they tried to build out the cinematic universe.
In short, Warner Brothers thought they were getting a superhero universe similar to the MCU while Zack Snyder thought he was trying to re-animate the pages of the DC comic books.
In the end, Snyder lost out. After the failure of 2016's Batman v Superman: Dawn of Justice, he was removed as director of 2017's Justice League. That film ended up in the hands of Joss Whedon, who butchered the work Snyder had already done and delivered a mediocre movie.
However, after years of fans complaining to Warner Brothers and demanding to see Zack Snyder's cut of the film, the studio relented and gave Snyder his film back.
In 2021, we finally got to see Snyder's vision of Justice League: a cinematic spectacle that—while imperfect—was bold, dynamic, and vastly unique. At its heart was Ben Affleck as Batman, who gave a solid performance and finally earned the appreciation he deserved.
3. Batman: Mask of the Phantasm (1993)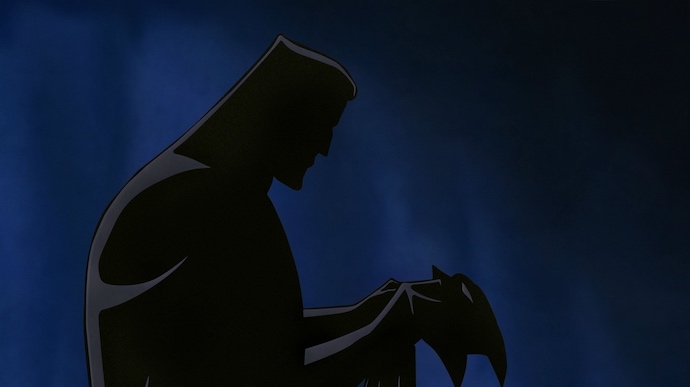 Batman: Mask of the Phantasm is the animated DC movie that spawned one of the best animated TV series ever made. Mask of the Phantasm saw Bruce Wayne's rise to the mantle of Batman and the hold that the cape has over him.
When Bruce's ex-fiancee Andrea Beaumont returns to Gotham City, it coincides with the arrival of the mysterious Phantasm, who's out to kill members of the Gotham mafia. Batman's intervention leads to an epic face-off between the two of them and The Joker.
The story is a classic Batman adventure, full of twists and turns. But the grandest aspect of the film is how it gave Batman a voice in Kevin Conroy and The Joker a voice in Mark Hamill. Never have two vocal performances come together as perfectly as theirs did.
2. Batman Returns (1992)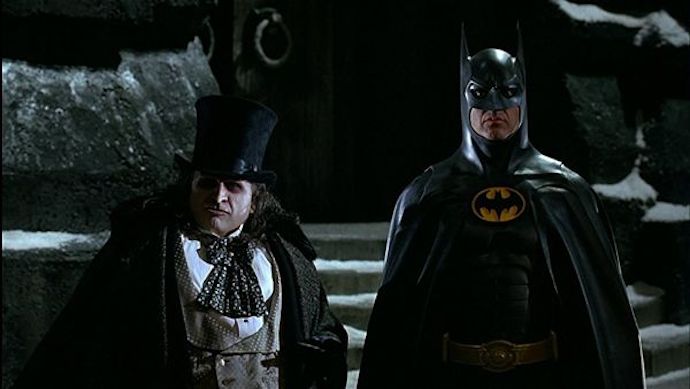 Michael Keaton's second outing as Batman saw him take on The Penguin, Catwoman, and Christopher Walken playing Christopher Walken. The dark, gothic tone got dialed up in this sequel, and Danny DeVito's portrayal as Oswald Cobblepot was instantly archetypal.
Once again, Keaton got both Bruce Wayne and Batman perfectly weighted in the personality split, and Michelle Pfeiffer's Catwoman remains the best portrayal of the character almost 30 years later.
Tim Burton's story wasn't a traditional Batman comic book adaptation, but the film holds up remarkably well because it has a sense of originality that many of the subsequent films lack.
1. The Dark Knight (2008)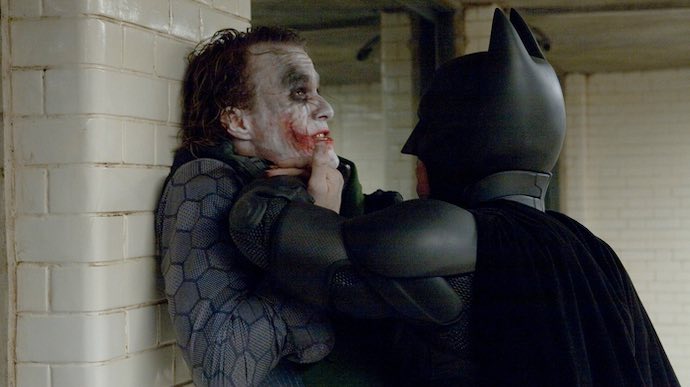 Batman Begins was a solid Batman movie. It brought in all the right talent to the franchise and gave them a base on which to build. But The Dark Knight wasn't just solid; it was a surprise. Not only because of how good it was, but because of how different it was.
The Dark Knight ripped up the rulebook on what superhero movies were supposed to be. Christopher Nolan injected the film with a unilateral vision for what he thought it should be, looking to classic movies like Heat for inspiration.
While Christian Bale's Batman is at the peak of his abilities in this film, it's Heath Ledger's Joker that dominates. His performance is groundbreaking, and Ledger was the first actor to be nominated for—and win—an Academy Award for a superhero movie.