The Marvel Cinematic Universe isn't exactly a haven for standout acting performances. Sure, Robert Downey Jr.'s Tony Stark has a dedicated following, but can we say that his MCU performances deserve to be hailed as transformative for cinema? Probably not.
However, there have been a few characters in the long twisted saga who managed to capture the spark of an inspired performance, enthralling the public far and wide with utterly mesmerizing scenes.
In this article, we revisit the MCU films and pick out the absolute best acting performances, regardless of whether the character was a hero, a villain, or something in between.
7. Josh Brolin as Thanos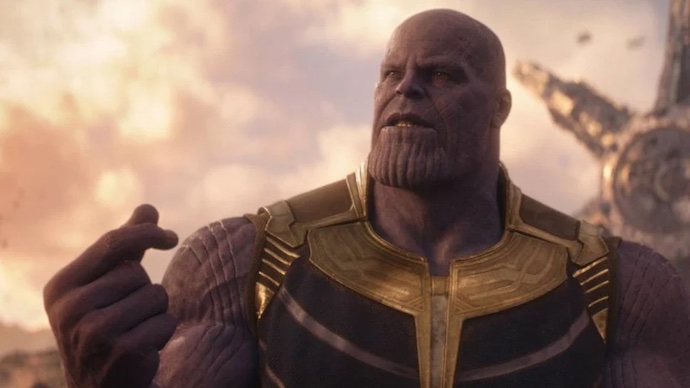 A lot of viewers came out of Avengers: Infinity War with the opinion that Thanos was maybe right in his line of thinking. That doesn't happen unless the performance behind the purple CGI was something special.
As Thanos, Josh Brolin delivered the attraction of a ruthless dictator while showing the leanings of a god who was bent on imposing his will over everything and everyone around him.
Not only did Brolin provide the proper menace that a superhero event like the two-part Avengers movies needed, but he gave the character a background and mentality that drew in many to his cause.
He may have been beaten in the end, but Thanos made a lot of people think twice about their own species in the process.
6. Tom Hiddleston as Loki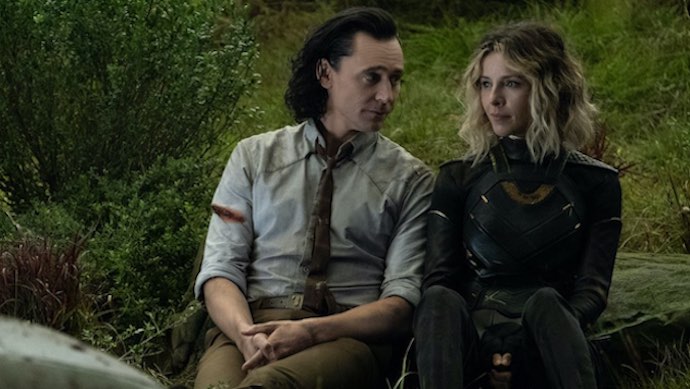 Loki was a fan favorite bad guy whose fate seemed entwined with his brother's victories, and that appeared to be that. But when Disney announced that Disney+ would be getting a Loki series, everybody asked the same question: Why?!
Well, after seeing it, we now all know why. Loki has found his own path, helped kick off the multiverse saga, and Tom Hiddleston's performance was finally unhitched from Chris Hemsworth's Thor.
During the first season of Loki, Tom Hiddleston showed his abilities as an actor who could reinvent a role he'd already perfected. He made Loki a hero, gave him a heart, and showed he had one to break.
5. Elizabeth Olsen as Wanda Maximoff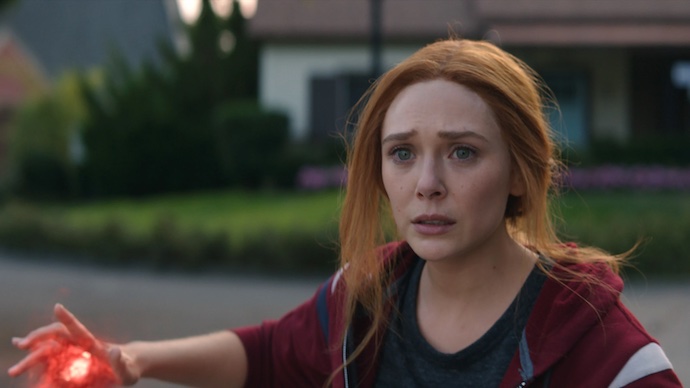 "Grief is the price we pay for love."

Queen Elizabeth II
Wanda Maximoff's journey throughout the MCU seems to be one of loss, of grief unrivaled by any other in the MCU.
In WandaVision, Elizabeth Olsen pushed her character to new heights with a deeply committed portrayal of grief poured through the lens of anger.
Her heart was exposed with the raw emotions of Wanda's losses coming to light, and Olsen peeled back Wanda's layers with delicacy and care.
Yes, there may have been a traditional villain in Agatha Harkness, but the show was all about Wanda's pain—and Elizabeth Olsen proved more than capable of delivering it with aplomb.
4. Willem Dafoe as Norman Osborn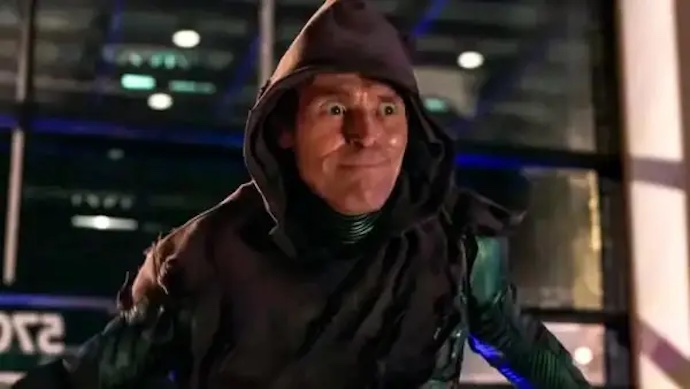 Willem Dafoe didn't belong here in the MCU. His place in the halls of Marvel history rested on his iconic role as The Green Goblin in Sam Raimi's Spider-Man films almost two decades ago.
However, thanks to the MCU's multiverse, he was afforded the opportunity to return to the role and prove once again how good of an actor he is.
As Norman Osborn, he was sympathetic and understanding. As The Goblin, he was vicious and nigh-unbeatable in battle. He infused the role with the dedication of an actor decades younger, and he blew every other performance off the screen with his villainous take.
This wasn't a retread of old ground for fan service's sake. This was a performance given by a master of his craft.
3. Christian Bale as Gorr the God Butcher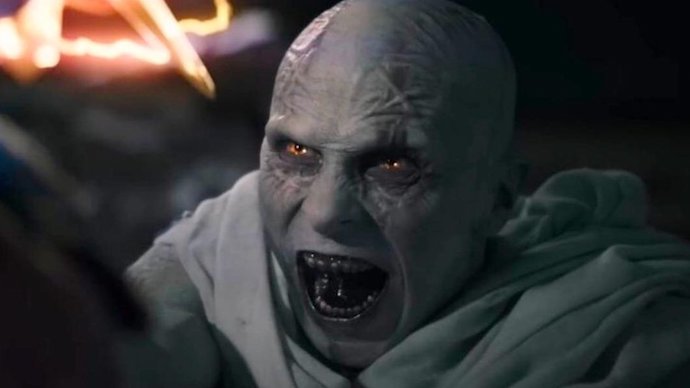 Thor: Love and Thunder may not have lived up to expectations, but the inclusion of Christian Bale as Gorr the God Butcher saved the picture from being even worse and made it watchable.
His mawkish, delightfully uneven swing in the headspace of Gorr provided us with a villain who could be understood, sympathized with, and perhaps even make us question if we could call him a villain.
After the death of his daughter, Gorr's finding and killing of his god—who was supposed to save them—is one of Marvel's best transformative moments, as the Necrosword finds Gorr's hand.
Christian Bale is one of the greatest living actors of our time, and it's long been the case that any film is made better for Bale being in it. That's certainly true for Thor: Love and Thunder.
2. Cate Blanchett as Hela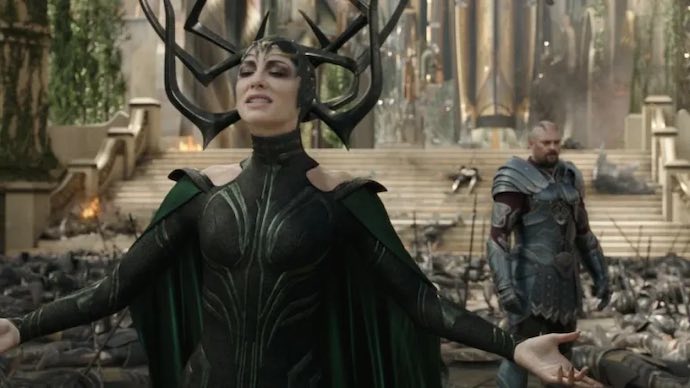 Cate Blanchett is one of the greatest actresses of her generation. Her cinematic history is only rivaled by the greatest actresses of all time. To see her in Thor: Ragnarok? A true departure from her usual roles.
As Hela, the Goddess of Death, Blanchett brought a turn inspired by the Wicked Witch of the West and Lord Voldemort—almost cartoonishly evil, yet utterly menacing and serpent-like with her performance.
The MCU is better for attracting actresses of her caliber to the univers, as she lends her heavyweight abilities and reputation to the franchise while giving the MCU an acting performance for the ages.
1. Michael B. Jordan as Erik Killmonger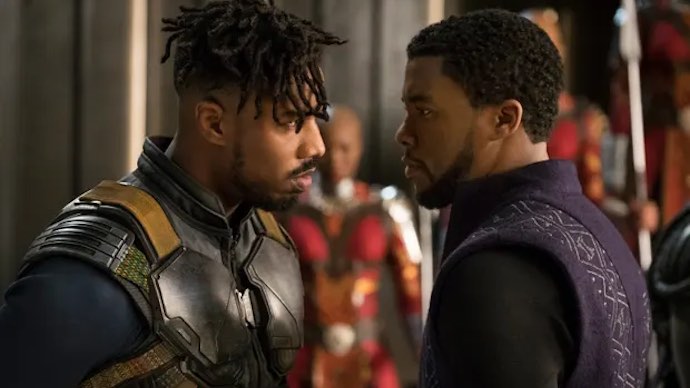 Michael B. Jordan has had a solid career. In fact, until he starred in Black Panther, he was en route toward becoming Hollywood's next leading man. But once he signed up for Ryan Coogler's superhero film, his hero image went out the window.
With Black Panther, Michael B. Jordan truly became Erik Killmonger, inside and out. His backstory, his anger, and his tragic character arc all flowed through the screen and bonded with audiences.
As the cousin of King T'Challa, he's the other side of the same coin—while King T'Challa chooses not to fight, Erik Killmonger turns to war as his solution in every circumstance.
Michael B. Jordan is one of the few actors who would be justified in feeling aggrieved for not earning any Academy Award nominations for his work in superhero films. His performance as Erik Killmonger remains a top outing across all the MCU films produced to date.