Nothing brings people together like music, which is probably why so many anime series have centered their plots around it.
Music anime series can span a variety of genres, and some even go back several decades, so this trend isn't a new phenomenon. No matter your tastes, you'll be able to find a series you'll like.
The great thing about music anime series is that they're able to use music to tell their stories without making it the entire story. Regardless of genre, the music is there as a platform for characters and drama.
Here are the best anime series about music, from high school girls trying to win an idol contest to intergalactic defenders performing incredible feats of strength via songs!
11. Love Live! Superstar!!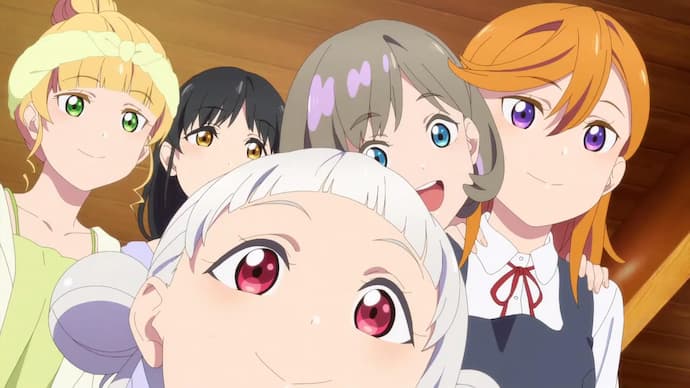 While it isn't the original Love Live! anime, Love Live! Superstar!! is still pretty good and offers a lot of what made the original great.
The fourth installment in the franchise, Love Live! Superstar!! follows another group of girls who form an idol group while in high school as they try to make a name for themselves and their school.
If you saw the original series and liked its take on "cute girls doing cute things," then you'll enjoy it here as well. Even if you're jaded, you'll find yourself rooting for the girls in Liella! before the end of the series.
10. Macross Frontier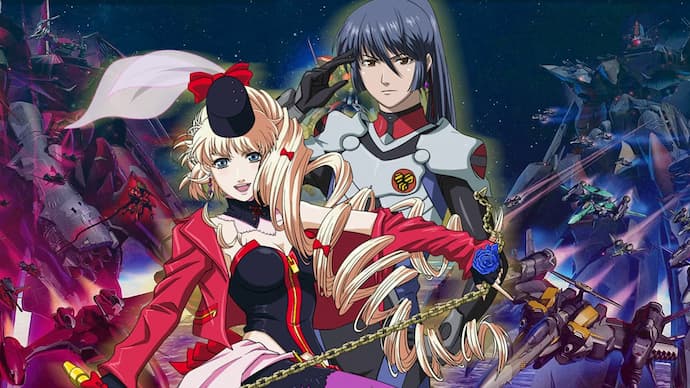 This classic anime about music is part of the sprawling Macross franchise, and to this day it remains the best entry of the bunch.
Macross Frontier follows its own set of heroes as they attempt to stop an alien invasion of Earth. While there are plenty of space dogfights, their weapon of choice for defending home is the power of J-pop music.
It's admittedly a pretty surreal experience if you aren't used to this kind of stuff, but there's no shortage of drama, action, or incredible musical sequences in Macross Frontier.
9. Zombie Land Saga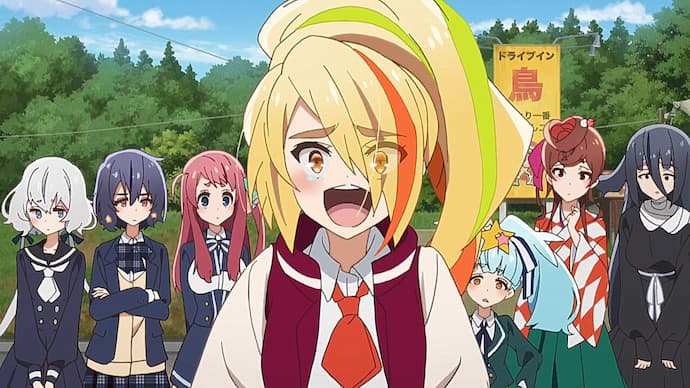 Even zombies can have dreams of idol stardom, as is the case in Zombie Land Saga. This anime centers on Sakura Minamoto and six other dead girls who are brought back to life to form the ultimate undead idol group.
This musical anime series offers several great songs set to a ridiculous premise that turns the idol genre on its head at every turn. Zombie Land Saga is easily one of the funniest shows on this list!
8. Symphogear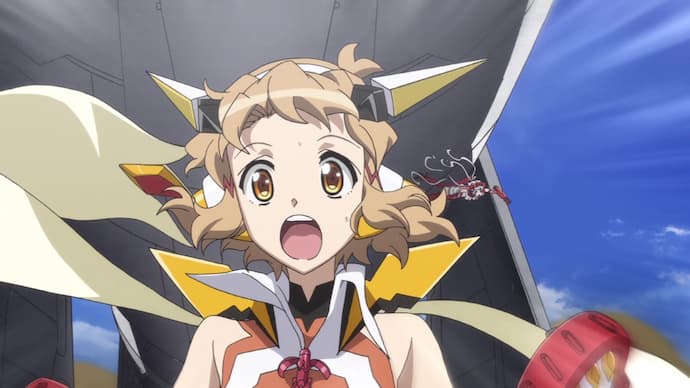 Still looking for more idol groups who need to save the world from aliens? Then you're in luck!
Symphogear takes that whole premise and cranks everything up to eleven. The fights are bigger and louder, the transformations are flashier, and there are dramatic revelations about characters at every turn.
In Symphogear, the characters pilot mechs that are powered by their singing, meaning that each battle is accompanied by amazing J-pop tracks that'll have you jamming along.
The show went on for five seasons, though it certainly peaked in season three. (Seriously, that season opened with one of the characters suplexing a space shuttle to protect an orphanage.)
7. Bocchi the Rock!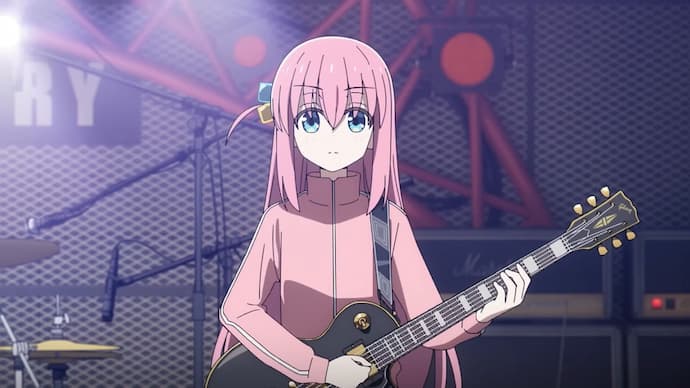 Music can bring out the best in us. That's the core message behind the Bocchi the Rock! anime series, which centers on Hitori "Bocchi" Gotoh, a shy girl who dreams of playing in a band one day.
This musical anime series shows how music can help us make friends with the unlikeliest people and give us the confidence we need to follow our dreams and forge our own paths.
The music in Bocchi the Rock! is really fun, but your heart will melt as you see Bocchi slowly come into her own across the episodes.
6. K-On!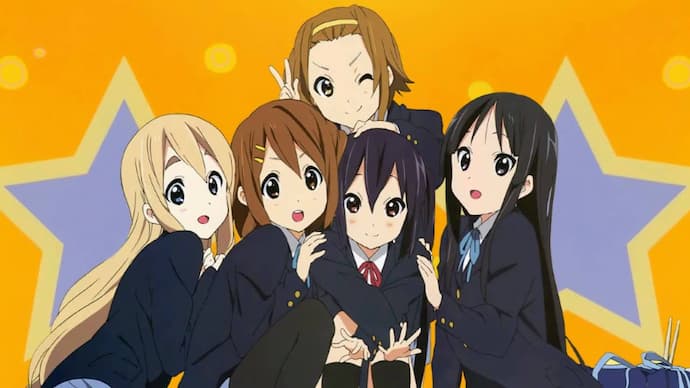 Here we have another anime series that delivers on the "cute girls doing cute things" concept.
K-On! is a classic anime about a group of students who form a high school band. Unlike many series in this genre, though, we actually get to see the girls of K-On! grow up over the course of the show.
As they hone their talents through high school and into their college years, they grow in popularity and skill along the way. It's just a lovely watch and one of the best music anime series from the 2000s.
5. Detroit Metal City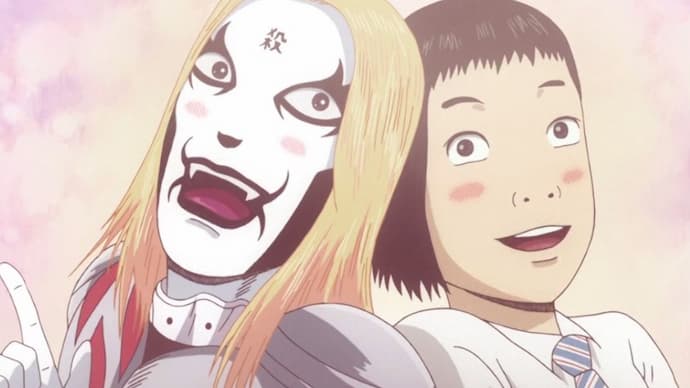 Japan has a thriving metal scene, so it isn't surprising that Japanese metal has been featured in several anime series.
Detroit Metal City is about a fictional death metal band of the same name, which just so happens to be one of the most extreme metal bands in Japan. At the front of the band is the demonic Johannes Krauser II.
Krauser is the violent persona of the mild-mannered Soichi Negishi, who dreams of a career in pop rather than metal.
Detroit Metal City is a brilliant parody of visual bands like Kiss and their enigmatic members who could really be anyone behind all their ridiculous makeup and outfits.
4. Aggretsuko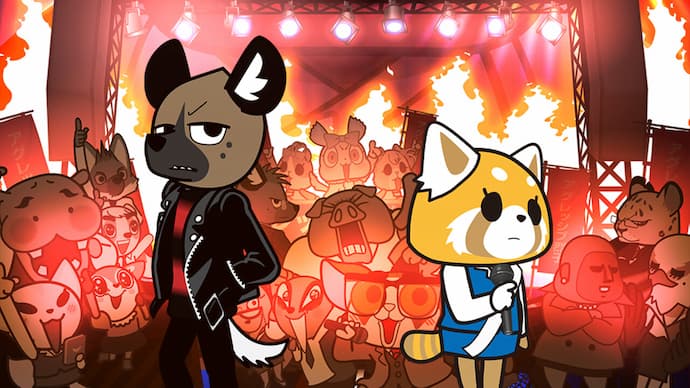 Aggretsuko is about the quiet and shy Retsuko, a 25-year-old red panda who works in the accounting department of a massive company.
At night, Retsuko lets out all of her frustration and aggression by sneaking off to perform death metal at her favorite karaoke bar, which eventually turns into a side gig as a metal idol.
Though music plays a huge role in the show, Aggretsuko is really about the tricky politics that dominate Japanese businesses. Few shows are as honest and unflinching about the difficulties of workplace dynamics.
3. Love Live! School Idol Project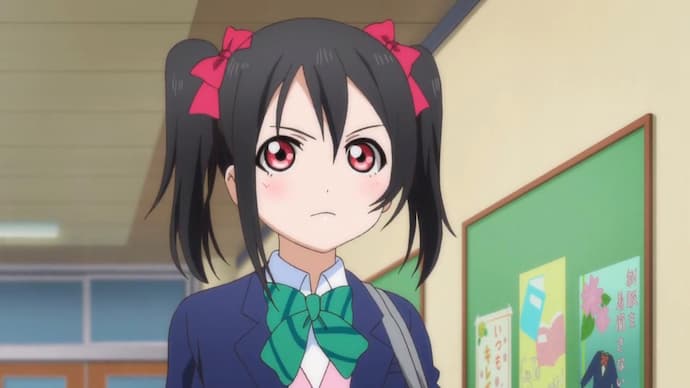 The original Love Live! series—fully titled Love Live! School Idol Project—is still the best of the franchise.
Love Live! School Idol Project gives you all the adorable wholesomeness you'd expect from the music anime genre, featuring girls who attempt to save their school by becoming the best school idol group in Japan.
Their various hardships and difficulties, like losing members to graduation and relocation, are relatable struggles that every young person has had to deal with in one way or another. (Though usually not while becoming a famous singing group at the same time!)
2. Carole & Tuesday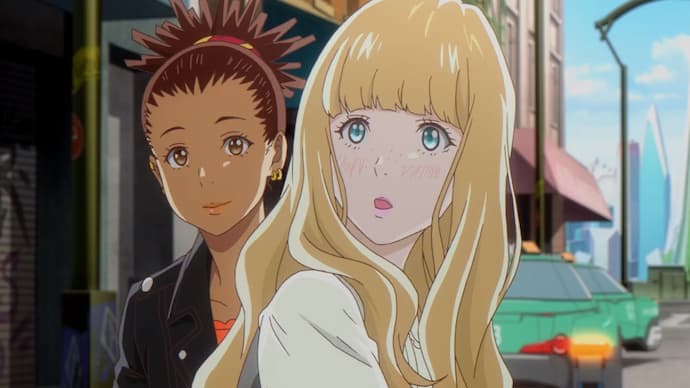 Shinichirō Watanabe is no stranger to incorporating music into his anime series, which we've seen in his iconic hits: Cowboy Bebop, Samurai Champloo, and Space Dandy.
Most recently, he directed Carole & Tuesday, which takes place on Mars after the planet has been terraformed and colonized by humans.
Carole & Tuesday centers on the two titular characters, who set out to make it as a musical duo, eventually deciding to take on the AI singers that have come to dominate the industry.
1. Your Lie in April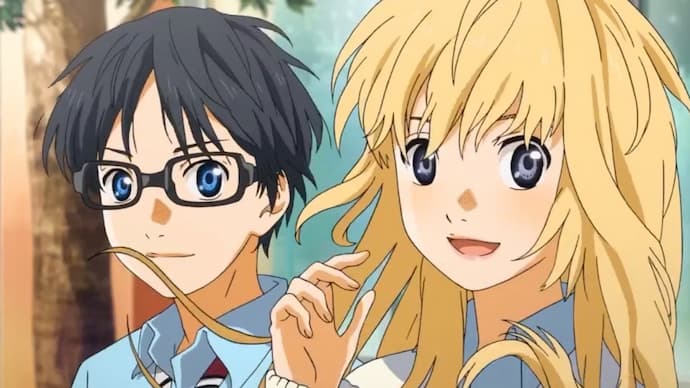 Right up front, we need to warn you: if you plan to watch Your Lie in April, then you're going to need tissues. It's a serious tearjerker.
Your Lie in April centers on two young musicians who connect through their shared love of song and playing together. Unfortunately, the talented violinist Kaori Miyazono is living with a terminal disease.
It's heartbreaking to watch the pair struggle with anxiety as they try to plan for a future that one of them may not live to see. That depth of drama is what makes Your Lie in April the best anime about music we've ever seen.
Sure, it broke us for at least a month after we watched it, but it was worth it. We simply can't say enough good things about this show.