Princess Jellyfish
Princess Jellyfish
A lightweight anime about a 19-year-old woman with a passion for jellyfish.
A lightweight anime about a 19-year-old woman with a passion for jellyfish.
When I saw Princess Jellyfish on the shelves of my local Barnes and Noble, I immediately picked it up and started flipping through the pages.
The fun art style, combined with its strange title intrigued me—but it didn't entice me enough to buy it. Now that I've actually seen the anime, I'd say that Princess Jellyfish is worth reading and watching.
You can find bits and pieces of yourself reflected in every character, and that's what makes it so charming.
The Good
Princess Jellyfish's overall plot is mild and powerful at the same time. If you're used to watching cerebral anime series, Princess Jellyfish might be the palette cleanser that you need.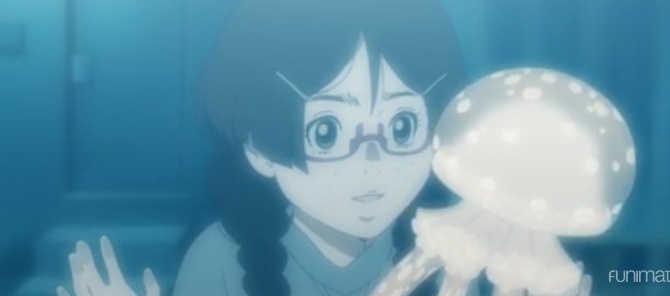 It follows 19-year-old Tsukimi, a quirky young woman with a passion for jellyfish. Her late mother frequently brought Tsukimi to the aquarium as a child, and that's where she started associating the tentacles of jellyfish with beautiful, frilly dresses.
She has dreams of becoming an illustrator, so you'll find dozens of jellyfish drawings hung inside her room.
Tsukimi currently lives with five other female social outcasts in an apartment building called Amamizukan. The tenants have a lot in common with each other (and with myself)...
They're all awkward, hate social interactions, despise the idea of working, and are highly intimidated by people dressed in fancy clothing. The group agrees that no men should ever enter Amamizukan.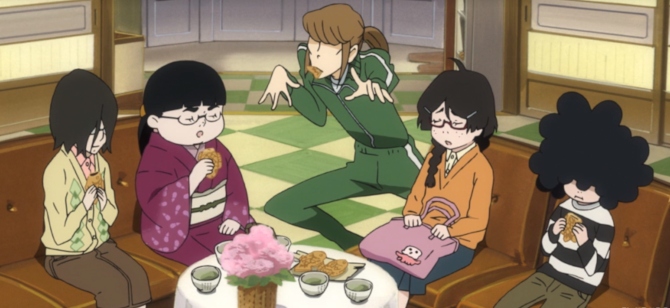 Each tenant has a different quirk, and all of these odd characteristics make each character come to life:
Chieko only wears traditional Japanese clothing, Mayaya is obsessed with a historical document and constantly waves her hands, Banba has the ability to determine any type of food just by sight, Jiji has a thing for old men, and Juon (not pictured) never leaves her room.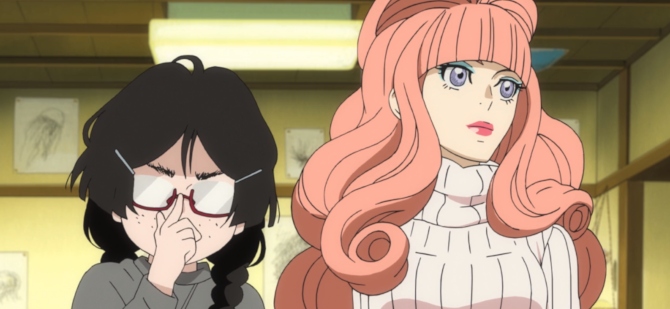 One of the most fun characters of the show is Kuranosuke Koibuchi: a man who cross-dresses to spite his politician father. He serves as the girls' fearless leader as they work together to prevent the Amamizukan from getting shut down.
The tenants don't know that he's actually a boy (except for Tsukimi), so they accept him into their group, despite the fact that he's considered a "stylish."
Princess Jellyfish is one of those rare shows that didn't get tarnished by an overload of fan service. Its simple storyline makes it a light and satisfying watch.
The Bad
There are a few downsides to Princess Jellyfish. The first is that there just aren't enough episodes—it only has 11, which is pretty low compared to the 25-episode seasons of other anime.
When you reach the end, it feels as if you just started watching it. There's really no hope for a second season either, as this series was released almost ten years ago.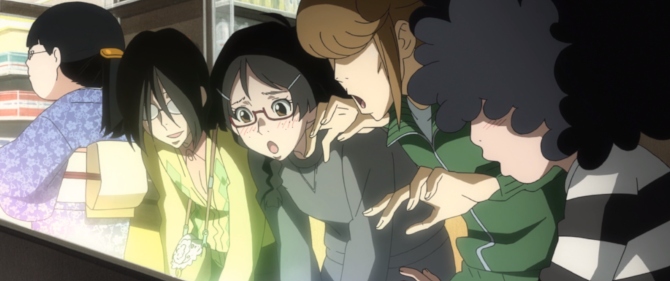 I would also like to see a more in-depth background on each side character. The group of girls living in the Amamizukan all have one defining trait, but it'd be interesting if the series explored their past. Unfortunately, Princess Jellyfish just doesn't satisfy my curiosity in that respect.
I would've liked to see an expanded backstory on Kuranosuke as well. He's probably my favorite character in the show, but the anime rarely addresses his past.
Although you can imply that the relationship with his family is rather poor, it really makes you wonder what turned him against them and why he decided to start cross-dressing.
The Verdict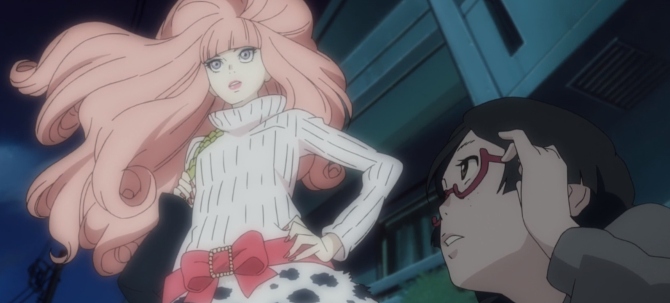 Princess Jellyfish's animation retains the same uniqueness and beauty that appears in the manga version.
Despite the fact that the anime was released in 2010, it looks brand new. The colors are vibrant and each character has a distinct look, which is something you can't say for every anime.
Plus, the detail that the animators put into Kuranosuke is unbelievable—they make the effort to change his outfit in every episode, and actually manage to make him look like a beautiful woman.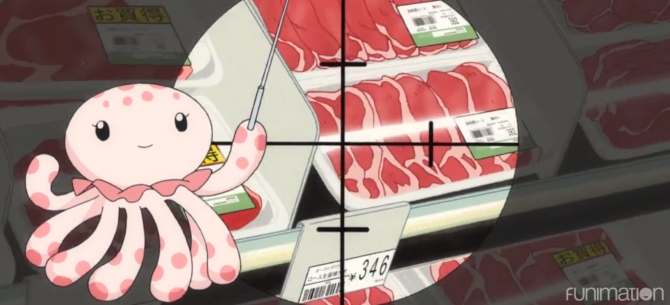 Clara, the jellyfish that Tsukimi rescues, also plays a small role in the show—she actually breaks the fourth wall by talking directly to the show's viewers. She chimes to let the audience in on any weird quirks, habits, or rules that exist among the group of girls.
I wish anime creators would stick to the simplicity that exists within Princess Jellyfish. Sometimes, you don't need mechs, magic spells, and Goku-esque superpowers to make an anime amazing. All you need is a cast of unique characters and an easy-to-follow plot.
We can only hope that newer anime has some of the same charming elements as Princess Jellyfish.
Princess Jellyfish
Princess Jellyfish
If you liked this review, consider checking out the complete whatNerd Reviews Index!