It's true: the DCEU started as a reaction to Marvel's successful cinematic world-building. Zack Snyder was brought in by Warner Brothers to oversee the first stage of DC's own superhero universe—and after the first few films, the results were... well, mixed.
However, after Warner Brothers stopped pushing their filmmakers to make "Marvel movies in DC clothing" after significant backlash from critics and box office results, the DCEU began to find its footing.
Allowing Zack Snyder to finish The Justice League was a signal from the studio that they knew they'd done wrong in the past and wanted to atone for their mistakes by giving fans the gift they wanted.
Adopting a policy of working with auteur-driven filmmakers and allowing them to finish their vision for their movies has begun to work well for the DCEU, with movies that now look like they have a universe worth investing in as a member of the audience.
Here are our picks for the best DCEU movies worth watching, which you should check out if you haven't yet!
6. Shazam! (2019)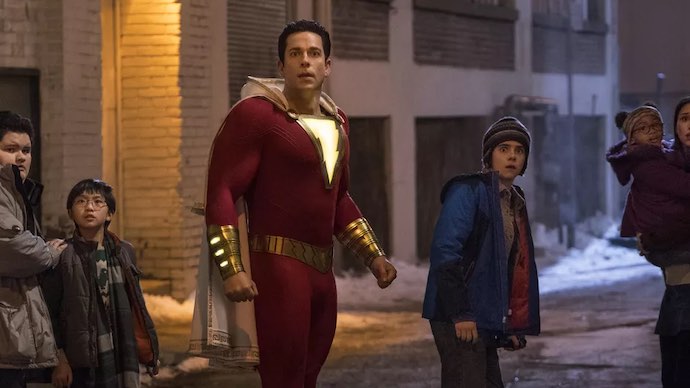 Limited time offer!
Vudu has over 150,000 movies and TV shows to rent or purchase, including many that were just released.
If you spot something you want to watch, get 30% OFF your first Vudu purchase and stream it right away!
Shazam! was a complete surprise when it hit theaters in 2019. DC Comics, it seemed, had finally found a way to stop taking themselves so seriously and bring some real fun to their movies.
Fronted by hilarious-yet-visceral performances by Asher Angel and Zachary Levi, the movie took a drastically different approach to the DC Extended Universe, which made the picture strangely appealing based solely on its lighthearted movie trailers.
The final result wasn't as well-rounded as some other DCEU projects, but it had an abundance of heart. Mark Strong's Dr. Sivana was fun but wholly conventional as a villain; we knew all along that he wouldn't win against Shazam, who'd prove that unity is better than isolation.
A sequel is on the way for a 2023 release, so we'll be seeing more of Billy Batson and his newfound family soon enough.
5. Birds of Prey (2020)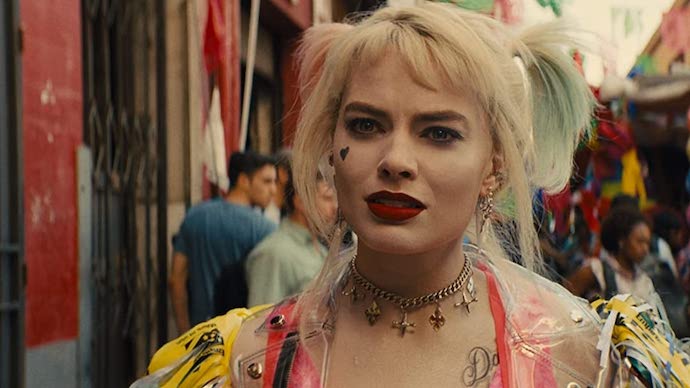 Birds of Prey was the movie that set Harley Quinn apart from the rest of the DCEU as the most vibrant character in the shared universe. It felt like a bold step for Warner Brothers as they gave Margot Robbie the chance to shine—without the DCEU's more well-known characters.
The movie follows Harley after The Joker breaks up with her, on her journey of moving forward as a criminal on her own. Robbie's performance is wonderfully manic as an emotionally broken Harley, who realizes how important The Joker was to her.
Though the movie didn't set the box office on fire, it did do well with critics who liked the performances and set pieces that the film offered up. The future of the character and the Birds is still up in the air, though one would imagine that Harley will be back after The Suicide Squad.
4. Aquaman (2018)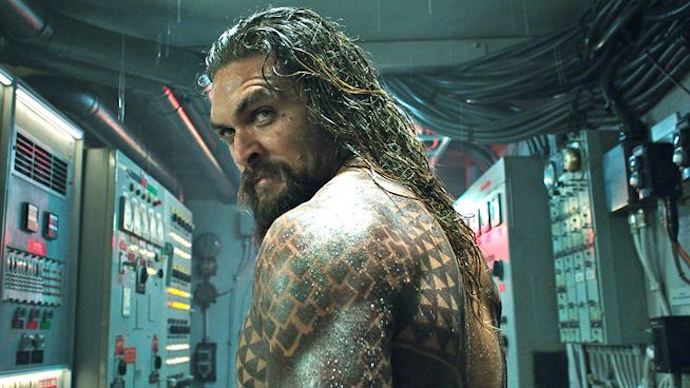 After the mess of Joss Whedon's The Justice League, there were seismic shifts at Warner Brothers as far as what movies they would be producing in the DCEU—and they decided they were going to concentrate on smaller one-off adventures.
Jason Momoa's Aquaman is the result of this re-think, and it came with a sense of fun that even most Marvel films can't match. The endlessly watchable performance of Jason Momoa gives the picture an anchor that the rest of the characters can build around.
The film was a critical success and commercially delivered the thump that Warner Brothers needed from its DCEU movies. The tone shifted away from the darker movies (like Batman V Superman) to become more appealing for a new audience.
A sequel has been greenlit—tentatively titled Aquaman and the Lost Kingdom—which will be hitting big screens in 2022. The movie will see many of the original cast returning for the next installment in Arthur Curry's DCEU journey.
3. Wonder Woman (2017)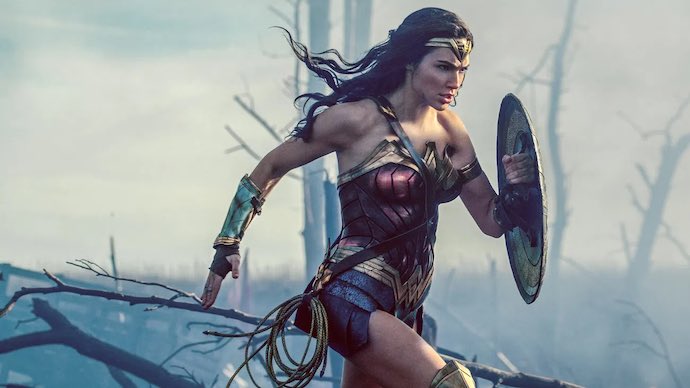 Wonder Woman was a big deal for Warner Brothers. At the time, they had seen poor reviews for Batman V Superman and a lackluster box office performance to match.
Between that and The Justice League, Wonder Woman had a lot of pressure to succeed. Fortunately, it was a hefty win for the studio, with the movie lauded by critics and a smash hit at the box office.
Gal Gadot's leading role as Wonder Woman saw her journey started as a girl on the island of Themyscira and just beginning to become the rounded warrior that audiences saw in Batman V Superman.
All of the performances were good in the film, with slight criticism directed at the CGI-heavy final action sequence, but it didn't detract from the well-written narrative enough to derail the picture.
2. The Suicide Squad (2021)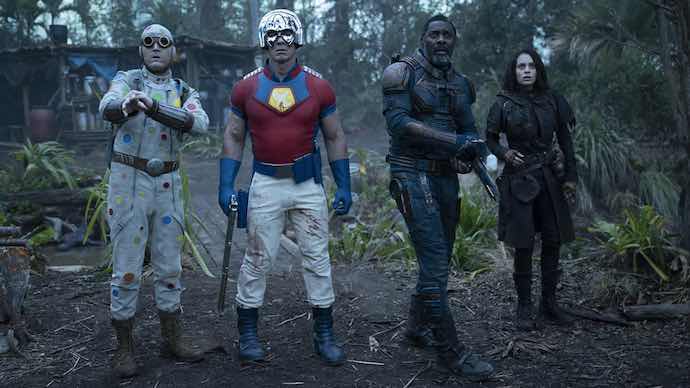 When James Gunn was temporarily fired by Disney, DC Comics immediately saw an opportunity to hop in and take one of Marvel's most enviable talents. The trick worked a charm, as The Suicide Squad met with critical acclaim and adoration.
Gunn brought back a few squad members from the first movie; however, the resulting film very much sets a new path for the team. Margot Robbie again shines as Harley Quinn and there's phenomenal improvement in Joel Kinnaman's Rick Flag.
The newest recruits aren't bad either, with Idris Elba's Bloodsport effortlessly fitting in with the classic characters, all while John Cena's Peacemaker practically steals the entire movie.
The Suicide Squad is riddled with James Gunn's signature bohemian style, which audiences loved. And for a film released during the pandemic, it was truly a success at the box office.
1. Zack Snyder's Justice League (2021)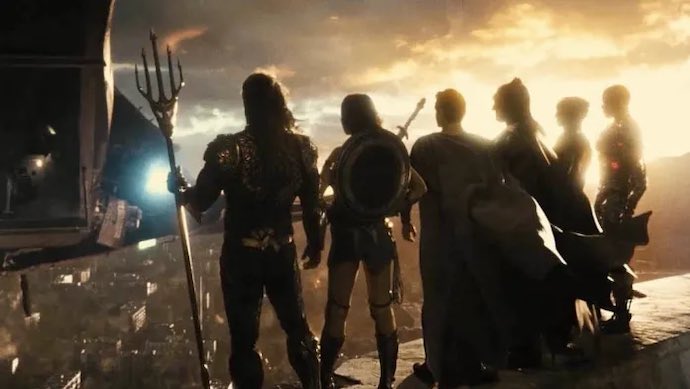 A flawed and imperfect masterpiece that one can't ignore—that's the best way to describe Zack Snyder's cut of The Justice League. It may have its faults, including too much hammy dialogue, but it's a story told on a scale that even Avengers: Endgame struggles to match.
All the leading characters are drastically improved from Whedon's edition of the movie, with Cyborg getting the backstory that his character sorely needed. The plotlines that it directly set up were unlike anything seen in superhero movies before.
The sheer narrative scale that Zack Snyder attempted to spread across his DCEU movies is nothing short of unique—and now that fans have seen what they've always wanted, they want to witness his complete vision fulfilled. Sadly, that seems extraordinarily unlikely.