For quite some time now, Disney has been busy reimagining their back catalog of animated movies as live-action movies and TV series based on the original work—in some cases, as shot-for-shot remakes.
Many of Disney's biggest and most beloved properties have seen the light of cinema once again, while others have felt the love of a launch on Disney+ streaming. And, in general, audiences can't get enough of the live-action era that Disney has ushered in.
The likes of The Lion King, The Jungle Book, Cruella, Cinderella, and Beauty and the Beast have captivated a new generation of audiences with their vivid new looks. But Disney isn't done yet! There are many more adaptations to come over the next few years.
With that in mind, we wanted to revisit some of Disney's most classic animated movies that we feel deserve live-action adaptations.
5. The Great Mouse Detective (1986)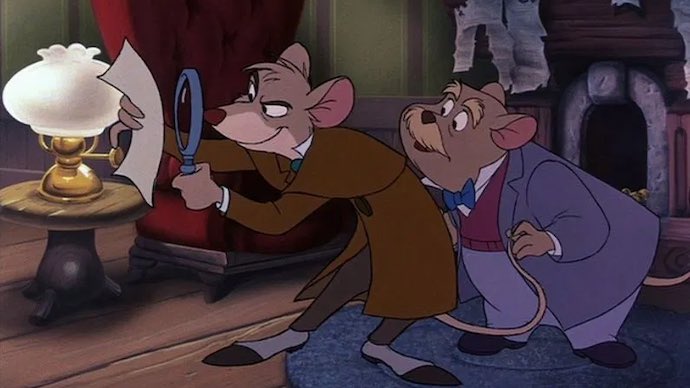 The Great Mouse Detective is one of Disney's most underrated adventures. It's a Sherlock Holmes parody (based on stories by Eve Titus) with mice that live underneath 221b Baker Street—and Sherlock Holmes himself was one of Disney's darkest and most pulsating stories.
As Basil and his assistant Dawson help track down a missing toymaker—who was fiendishly kidnapped by the evil Professor Ratigan—he must contend with saving the British (mouse) Throne, defeating his feral arch-nemesis, as well as the annoyances of a one-legged bat.
A live-action adaptation would be great for those who remember the film, as it debuted just before the Disney Renaissance began in 1989. The Great Mouse Detective may serve better as a Disney+ TV series since a film may not have a great box office draw.
4. The Sword in the Stone (1963)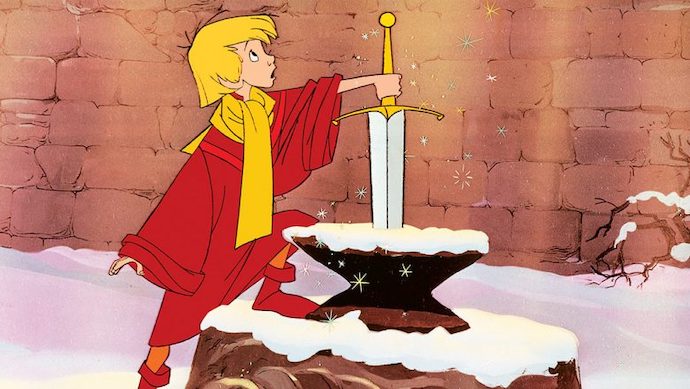 A Disney classic for the ages, but one that remains slightly in the shadow of some of the more well-known Disney works. The Sword in the Stone tells the adventures of a young boy named Arthur in the Middle Ages and how he came to be friends with the all-powerful wizard Merlin.
The story, at its core, features the eponymous sword of Excalibur, which—if pulled from its stone—decides who the future King of England will be.
Arthur and Merlin go on all kinds of wacky adventures, as Merlin uses his knowledge and magic to teach Arthur about the world. They form a close bond, and the film is one of Disney's most heartfelt.
The adaptation should be a series, as it would allow the writers to expand upon the original story and bring Disney's Arthur fully to life.
3. Robin Hood (1973)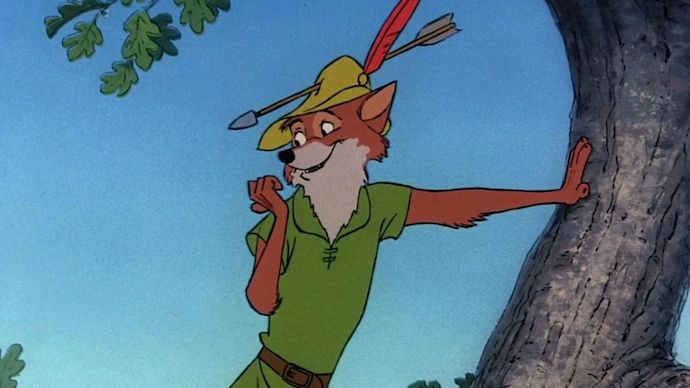 If Disney ever adapted Robin Hood for live-action cinema, they'd have to make a pretty important narrative and character decision: Will they keep Robin and his friends as animals?
Well, we already have the answer to that! Disney is in the early stages of adapting Robin Hood for Disney+ streaming, and based on rumors and reports, they'll be keeping the animal approach.
Disney's version of the English outlaw is abundantly fun and appeals to people of all ages. This opportunity allows Disney to tone down the seriousness and lean into the original animation's madness.
The adaptation of the castle fire sequence should be incredible to watch, as it was the highlight of the original movie. And while the original wasn't one of Disney's boldest pictures, this has a chance to improve upon that (much like the 2016 live-action version of The Jungle Book did).
2. Lilo & Stitch (2002)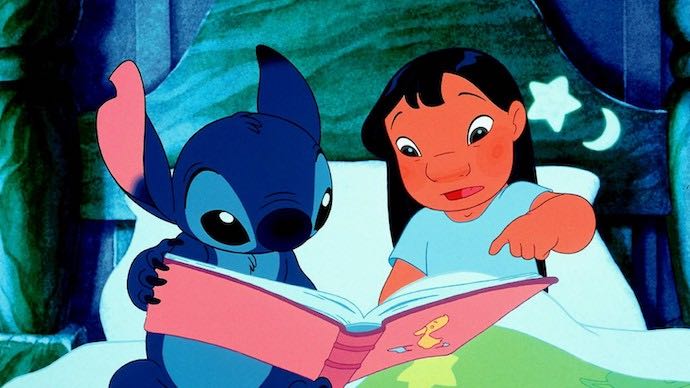 The original Lilo & Stitch movie came out after Disney's Renaissance era had come to an end, meaning this film was a highlight during a period when Disney's animation department had severely lost its way.
The story is an adventure through space and a tiny island town in Hawaii. When the genetic creation 626 is scheduled for destruction by the United Galactic Federation, he escapes and crash-lands on Earth. From there, he's adopted by a local lonely girl named Lilo who thinks he's a dog.
Together they become best friends, and she names him Stitch. Through their bond, they defend one another from the forces that have come to capture and kill Stitch, and in the end, become a family.
Lilo & Stitch is a film about being together and staying together no matter what, and it brings that message across perfectly. There is a live-action film in development, though no details have been shared as of yet.
1. The Emperor's New Groove (2000)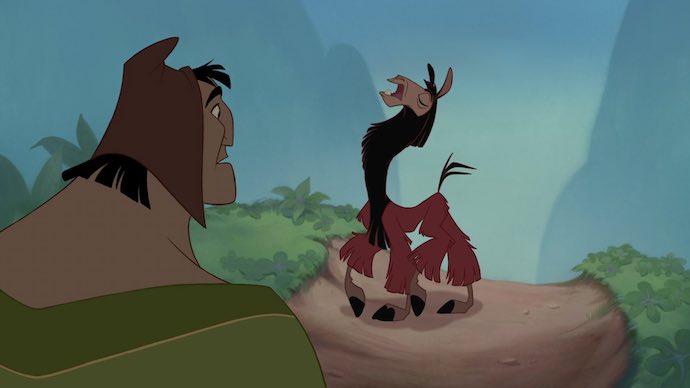 A classic case of a film grossly underappreciated at its release, The Emperor's New Groove was a vastly different movie than the ones Disney was famous for making at the time.
The story follows Emperor Kuzco, a selfish and bratty man who's the victim of an attempted assassination... which accidentally turns him into a Llama. He's lost in a body disposal incident by the evil Yzma's idiot helper Kronk, and is taken far away from his palace.
He ends up with a humble village leader named Pacha, and they both go on an adventure to restore Kuzco to the throne and turn him back into a human. Kuzco learns many lessons about humility and family along the way, which makes him change his own selfish ways—though not before several incidents that all leave the audience crying with laughter.
The Emperor's New Groove is now considered a cult classic and has an enduring legacy. If it can be adapted into a live-action version with Patrick Warburton, John Goodman, and David Spade all reprising their roles, that would be just perfect.