In a world dominated by expansive cinema franchises and developing multiverses, it's no surprise to see stories told and retold many times on the big screen. But long before cinematic universes, we had something much simpler: live-action remakes.
To this day, there are plenty of animated Disney classics that we still love watching because they hold up well. Many of them have been remade into live-action films... to varying degrees of success.
Here are the most popular Disney animated movies that have live-action remakes and how the remakes compare to the originals, to see whether any of them have successfully improved on them.
10. 101 Dalmatians (1961 vs. 1996)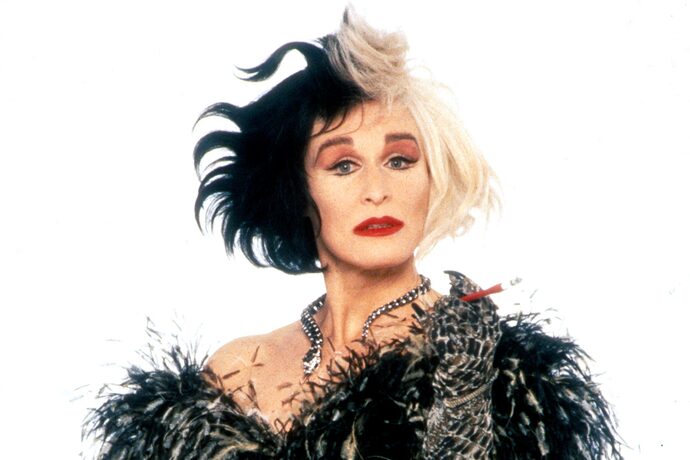 Emma Stone recently stepped into the role of iconic villain Cruella de Vil in 2021's Cruella, but the character was originally brought to life by Glenn Close in 1996's 101 Dalmations.
Cruella de Vil's monochrome hair and pops of red make her the perfect character for a Halloween costume, but how did the live-action remake hold up in comparison to the beloved cartoon from 1961?
Directed by Stephen Herek, the live-action remake of One Hundred and One Dalmatians received dismal reviews. If you set aside Close's memorable and sophisticated performance, what's left is a mess.
The charm of the original movie—filling the screen with cute puppies and sentimental moments—is lost in a haze of sloppy filmmaking that puts Close's fabulous rendition of Cruella to waste.
9. Peter Pan (1953 vs. 2003)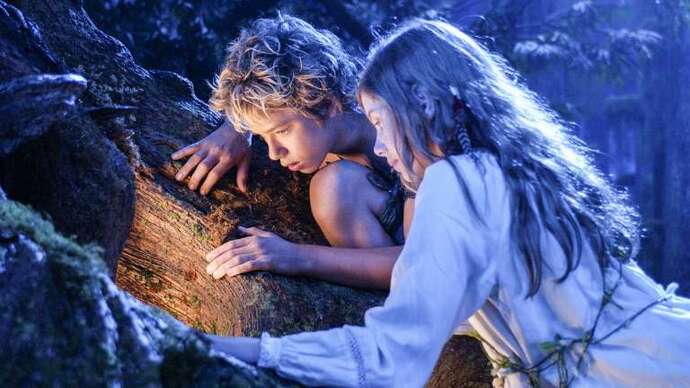 The Peter Pan franchise has many reboots and spin-offs to its name, such as Steven Spielberg's Hook, Marc Forster's Finding Neverland, and Joe Wright's Pan. We're looking at the 2003 remake by P. J. Hogan for this list, as it's the most similar to the 1953 animated movie.
Hogan's Peter Pan scored pretty high on movie databases—almost as high as the Disney original, which is a rarity for live-action remakes.
Jason Isaacs plays the dual role of infamous Captain Hook and Wendy's father Mr. Darling, cleverly feeding into its themes of childhood, family, and feeling at home. The special effects are especially vivid for its time, and the young cast deliver impressive performances.
Both versions of Peter Pan fail to dive into the darker depths of J. M. Barrie's novel, but that's probably because they're meant to be kids' films. Both are filled with heartwarming exuberance.
However, critics noted that the original film's flow was often broken by having different animation teams work on different sections of the film. Therefore, we're picking the remake for this one.
8. Alice in Wonderland (1951 vs. 2010)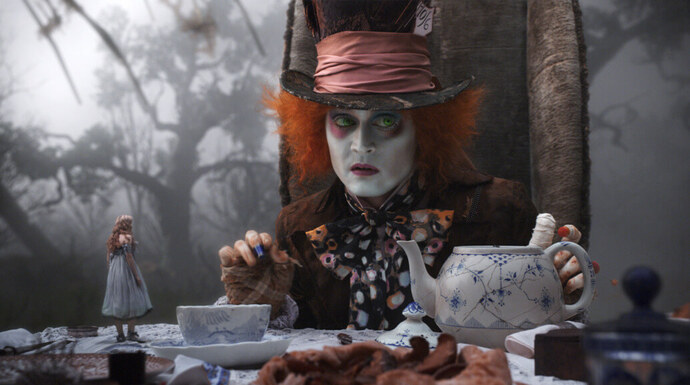 This isn't the only time Tim Burton put his eccentrically creative style into a live-action remake, but it was his first attempt. Of course, Johnny Depp and Helena Bonham Carter both make an appearance, painted in that pale gothic white that Burton adores.
Burton's darkly fantastical trademarks match the trippy vibe of Lewis Carroll's novel, but how well did it stand against the 1951 animation?
Readers have often suggested that Alice's Adventures in Wonderland is (at least partially) about drugs, what with all the mushroom eating and potion drinking that makes Alice hallucinate and shift moods.
You'd be forgiven for thinking the animation came out in the 1960s, back when psychedelic visuals saturated cinema. It's one of the weirder and more discomforting of Disney's classics, presenting us with surreal and twisted images with artistic flair.
Though Burton sounds like the perfect filmmaker for a story as darkly bizarre as this, the 2010 reboot was poorly received. Burton's unique vision is convoluted by a narrative that somehow manages to be both clichéd and nonsensical.
7. Cinderella (1950 vs. 2015)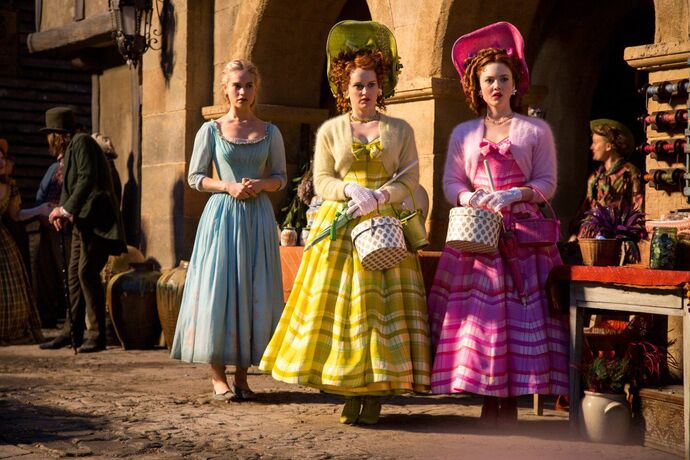 With Kenneth Branagh behind the camera, surely this live-action remake gave Disney a run for its money?
Indeed, the esteemed British filmmaker—coupled with an all-star cast of Lily James, Richard Madden, Cate Blanchett, and Helena Bonham Carter—gave the 1950 animated film a lot to compete with.
Cinderella is one of the most famous princess characters out there, and Lily James brings her to life with energy and grace. Branagh opts for brightly popping colors and gleaming cinematography to tap into that old Disney magic that keeps kids in awe.
His whimsical and glamorous tale, full of romance and strong female characters, offers a refreshing taste of what cinema is still capable of evoking. Branagh manages to revamp the worn-out narrative and, as brilliant as the cartoon is, comes out on top as a winner.
6. Pete's Dragon (1977 vs. 2016)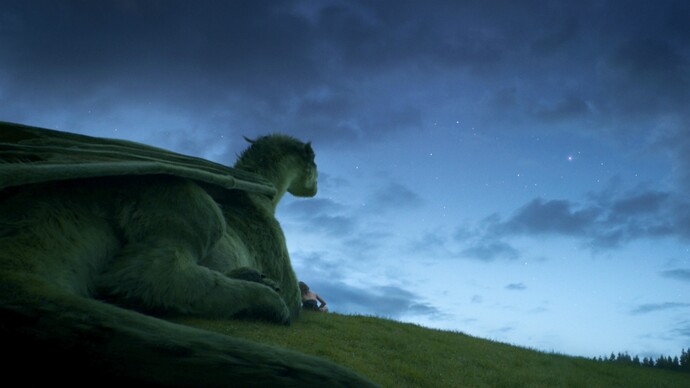 This one's a little unusual. The 1977 version of Pete's Dragon by Don Chaffey is part animation, part live-action. You know, like Who Framed Roger Rabbit? and other films of that approach.
It was a popular type of filmmaking back in the 1970s and 1980s, and Pete's Dragon was no exception. Though the project had trouble getting off its feet—shelved in 1957 before being turned into a 70s musical—it was a mild success that received two Oscar nominations.
Although David Lowery's 2016 adaptation didn't receive any Oscar nominations, it was met with a better response from critics. Lowery's live-action omits the cartoon's musical numbers for a more humanizing kind of magic and a tender story of two souls eternally bound together.
Unlike many Hollywood remakes, Pete's Dragon clearly wasn't made as a simple cash-grab. It turned out to be an honest adaptation that actually outdoes the original, and we're impressed.
5. The Jungle Book (1967 vs. 2016)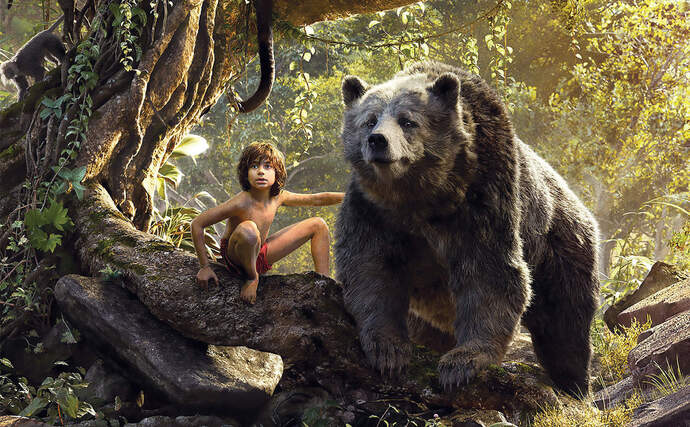 Director and producer Jon Favreau aimed for a balance between material from the 1967 Disney cartoon and Rudyard Kipling's 1894 novel.
His contemporary version of this age-old story boasts visceral, enchanting imagery and polished CGI that doesn't look out of place inside the film's epic scope. It vastly outdoes Disney's 1994 attempt at a live-action reboot thanks to a strong central performance by young Neel Sethi.
Disney's 19th animated feature was a huge success, with "The Bare Necessities" still whistled today. Its triumph at the box office was likely due to Walt Disney's death just 10 months prior, inducing viewers to check it out and quell their nostalgia.
However, if you take that away, what's left is a snappy comedy that doesn't quite live up to the grandeur that Favreau achieved.
4. Beauty and the Beast (1991 vs. 2017)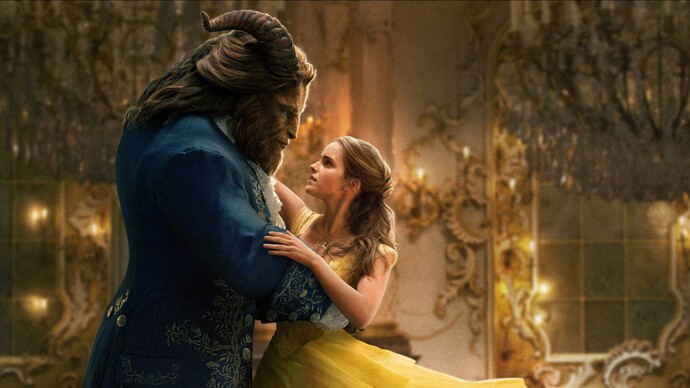 A gem of the Disney Renaissance era of movies, the original Beauty and the Beast is based on the 1756 fairy tale by Gabrielle-Suzanne de Villeneuve and Jeanne-Marie Leprince de Beaumont.
Before the Disney studio got their hands on this unusual couple, a French adaptation was released in 1946. That live-action movie had all the makings of a good romance drama, but it's only really considered a classic in France—so we're using the 2017 reboot as our contender.
Director Bill Condon kept the musical element of the 1991 animation intact for his flashy reimagining, slathering the screen with elegance, wealth, and gold. He takes care to hit all the beats and milk every possible moment of nostalgia, but this only proves that less is often more.
With Beauty and the Beast being the first Disney animation to win an Oscar and be adapted for Broadway, Condon had his work cut out for him. Unfortunately, he didn't quite make it.
3. Dumbo (1941 vs. 2019)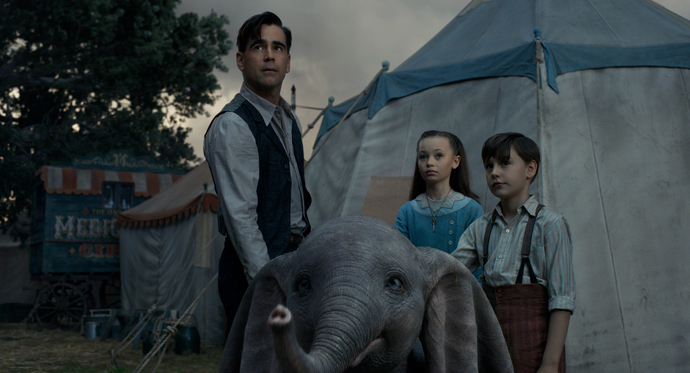 Tim Burton made another attempt at a live-action remake in 2019. Did he do a better job of it this time around? Not really.
Once again, you'd be forgiven for thinking the original animated Dumbo was made in the 1960s. (That psychedelic dream sequence sure had us tripped out.) But alas, it was actually released in 1941, and it remains one of Disney's shortest feature films.
Dumbo was only made to recoup the losses from Pinocchio and Fantasia, economically produced with deliberate simplicity. However, Dumbo managed to do exceedingly well upon release, and it's now preserved in the National Film Registry by the Library of Congress.
Disney probably thought to give Burton another shot due to his extensive filmography of distinctive work. Unfortunately, his flair was smoothed over with glossy CGI and tacky set designs. (And while it didn't match up to its animated predecessor, little Dumbo was still just as cute!)
2. Aladdin (1992 vs. 2019)
Will Smith's rendition of Genie was good, albeit a little over-the-top on the blue body paint. It's certainly more aligned with the original Arabic folklore, in which the genie is actually North African.
However, Robin Williams' version of Genie wasn't just good. It was legendary. Just like the rest of the 1992 animated film.
The original Aladdin wasn't just the highest-grossing film of the year, but also went on to win two Academy Awards. Directors John Musker and Ron Clements were lauded for making a film accessible and funny to all ages.
While the cast of Guy Ritchie's 2019 reboot had the benefit of being "real," the film plays out like another run-of-the-mill remake. Though the music and costume designs were praised, 2019's Aladdin was brought down by clunky direction and underdeveloped characters.
1. Mulan (1998 vs. 2020)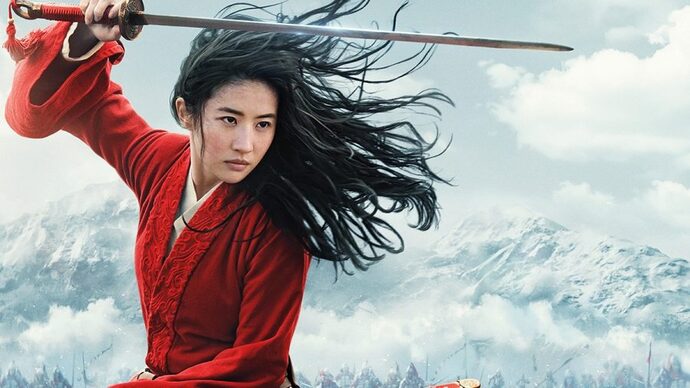 The animators of the original Mulan were sent to China before diving into the nitty-gritty of filmmaking, and it really shows.
The breathtaking images of nature and Chinese culture won the film a bunch of awards, even if it didn't go down too well in China itself. (The country's relationship with Disney was already heated at the time.)
Mulan is considered one of the most popular Disney princesses, despite not being in any way royal. Viewers love her strong, empowered character and she's become quite the feminist figure.
Liu Yifei stars as Mulan in Niki Caro's 2020 live-action remake. Caro and most of the production crew were criticized for not being of Chinese descent, especially given the fact that Mulan is based on an ancient Chinese legend of great historical importance.
After a hellish production, the film's release was delayed due to COVID-19 restrictions, but finally made it out to generally positive reviews. Dazzling as the remake was, it lacked anything new to say and didn't come close to the greatness of the original animated Mulan.