whatNerd is relatively young, but we're growing fast! Our engaged audience of geeks, techies, and media enthusiasts are receptive to all things new and exciting.
If you're looking to raise brand awareness or promote your products, we may be a great fit! Read on for details on partnering with whatNerd.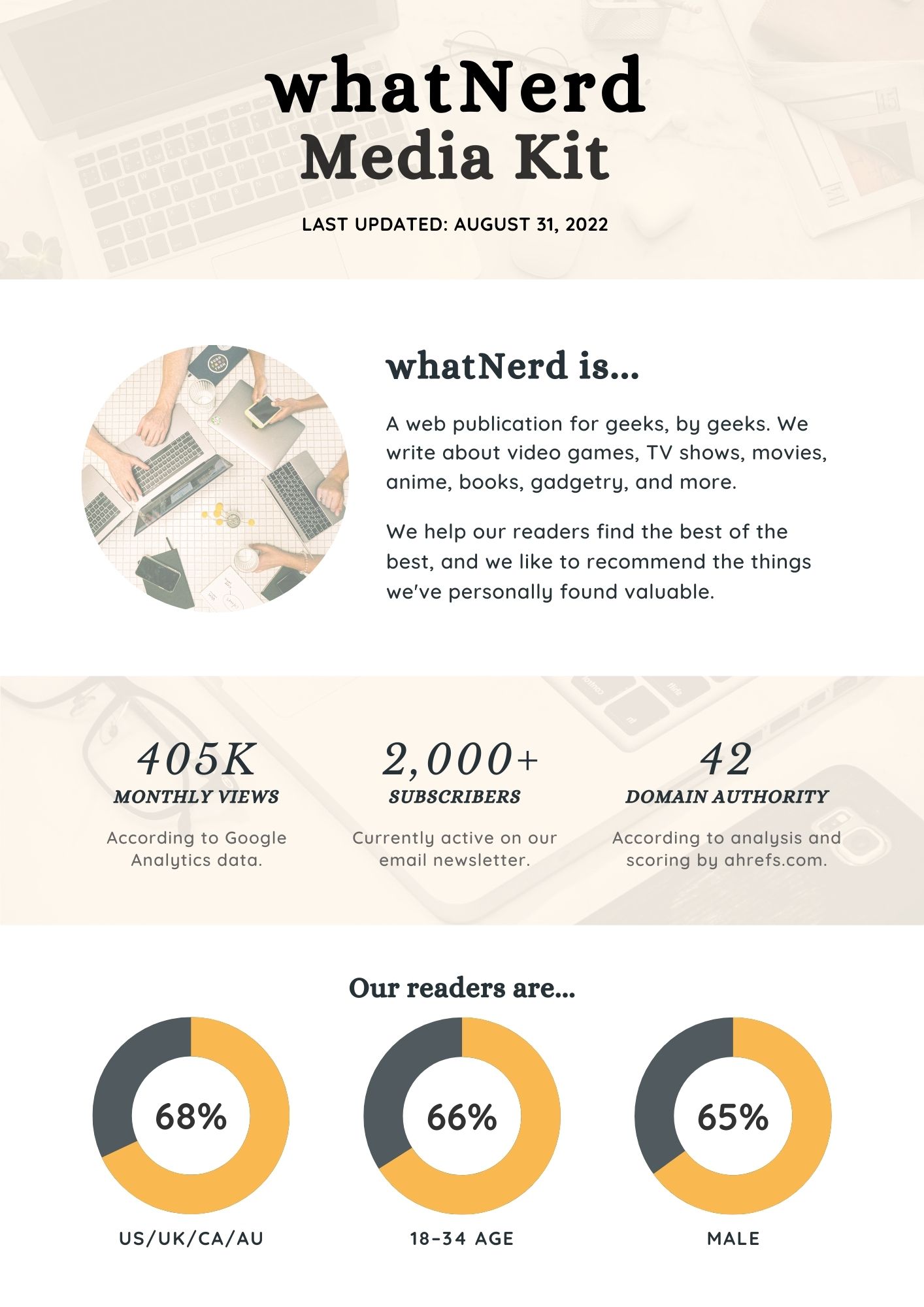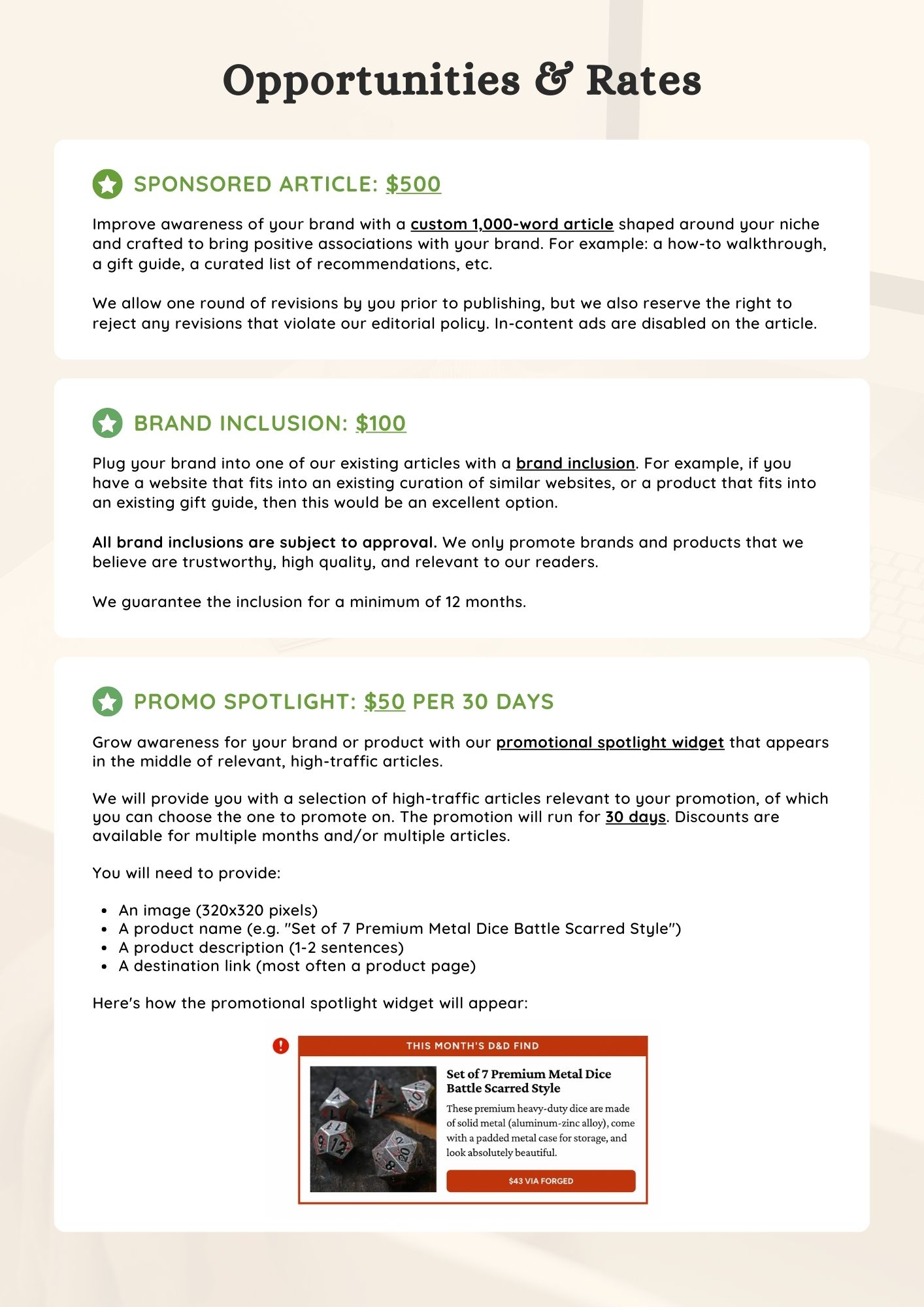 Let's Work Together!
We require payment in full once the partnership agreement is confirmed. Payment can be made via PayPal, ACH, or wire transfer (international only).
We're highly selective when it comes to our partnerships. All partnership inquiries are evaluated for relevance to our readers.
For product reviews, we require hands-on experience to properly evaluate features, qualities, and usefulness.
If you think a partnership makes sense between us, please fill out this form!
Want to Run Ads on whatNerd?
To run custom ad unit placements on whatNerd, we are partnered with Mediavine Direct. Using Mediavine Direct, you can specify your own ad campaign details including:
Campaign duration
Target audience
Budget
Creative sizes
Once an ad campaign is created, your ad units will run automatically according to the parameters described for your particular campaign.
Mediavine Direct currently supports the following creative sizes:
300x250 (Medium Rectangle)
300x600 (Half Page)
728x90 (Standard Leaderboard)
320x50 (Mobile Leaderboard)