Sequels and prequels are one way for filmmakers and producers to milk a successful franchise. But there are also spin-offs, which can explore other areas that may not directly tie into a franchise's main narrative.
Most of the time, producers look to spin-offs when they want to expand a franchise beyond its original limits. Other times, spin-offs are pursued as a possible way to recover a nosediving property—or even just a property that's stagnating and losing its appeal.
As a result, most spin-off movies are totally unnecessary and fail to catch much attention. However, every once in a while, there's a spin-off movie that stands out and even becomes more popular than the originals.
Here are some of the best spin-off movies worth watching and what they did right to achieve success.
11. Zathura: A Space Adventure (2005)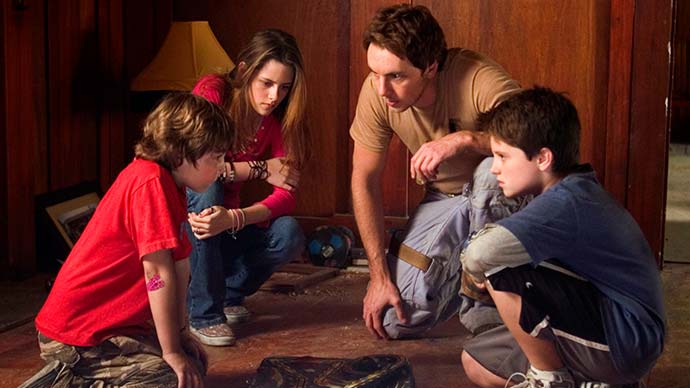 Limited time offer!
Vudu has over 150,000 movies and TV shows to rent or purchase, including many that were just released.
If you spot something you want to watch, get 30% OFF your first Vudu purchase and stream it right away!
Zathura: A Space Adventure is an American sci-fi movie directed by Jon Favreau and based on Chris Vans Alburg's book of the same name. Most know it as a spin-off of the classic Jumanji movie.
But even though the film has the same concept as the original Jumanji film, it takes place in an intergalactic setting instead of a jungle.
The story is about two brothers, Walter and Danny Budwing, who find a mysterious board game in the basement, which teleports their house into outer space. Together with Lisa (their older sister) and an astronaut, they try to survive and finish the game so they can return home.
10. Ocean's 8 (2018)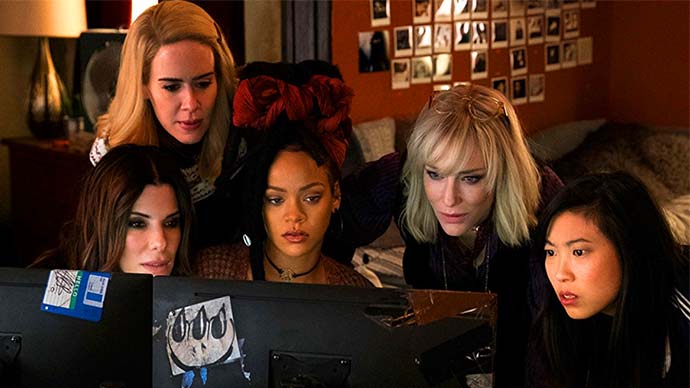 Ocean's 8 was directed by Gary Ross, written by Ross and Olivia Milch, and was released by Warner Bros. Pictures. The movie is a spin-off of the Ocean's film series that focuses on Debbie Ocean, a character who wasn't featured in the original films.
Debbie Ocean (played by Sandra Bullock) is the sister of Danny Ocean, who was the leader of the heist team in the original films. Just like her brother, she hand-picked and assembled members for her all-female group to pull off an impossible heist.
And just like other Ocean's films, Ocean's 8 features a sophisticated heist that goes through planning, setting the stage, execution, and escape. The movie also features women standing up for themselves, sticking with each other, and making the impossible happen.
9. Annabelle (2014)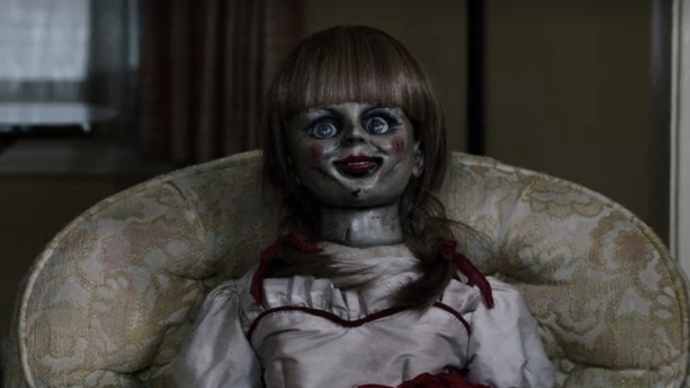 Annabelle is an American horror film directed by John Leonetti and produced by Peter Safran and James Wan (who directed The Conjuring). It's a spin-off of the first The Conjuring film, featuring the creepy doll that was introduced in the original film.
The movie centers on a couple who experiences a terrifying supernatural occurrence involving a vintage doll shortly after their home is invaded by satanic cultists. More sinister events happen as the story goes on, with the appearances of demonic figures injecting lots of horror.
This spin-off then spawned a sequel (Annabelle Comes Home) and a prequel (Annabelle: Creation), which explore the events before the cursed doll became demonic and its containment at Warren's house along with other cursed and haunted items.
8. Bumblebee (2018)
Did you know?
Paramount+ has thousands of movies and TV series to stream online, plus live news and live sports.
Plans start at $4.99 per month, but you can try it FREE for seven days to see if it's worth it for you.
Bumblebee is a sci-fi movie, directed by Travis Knight and written by Christina Hodson, that was originally touted as a spin-off of the Transformers film series, then later branded a reboot instead.
The film centers on one Autobot named Bumblebee, making it the first solo movie for one of the Autobot members from the Transformers movie. In it, B-127 (who's later named Bumblebee by Charlie) is ordered by Optimus Prime to escape Cybertron, reach Earth, and save the planet.
Bumblebee received the highest praise of all the Transformers films, making it a shining example of a spin-off done well.
7. The Nun (2018)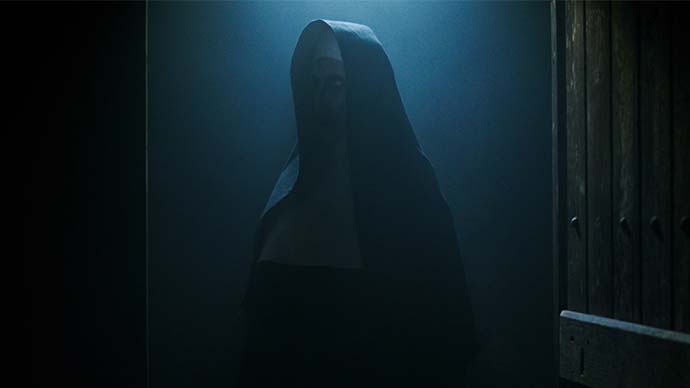 The Nun is another spin-off movie in The Conjuring Universe, this time serving as the prequel to The Conjuring 2. It was directed by Corin Hardy and written by Gary Dauberman, featuring Bonnie Aarons as the titular nun character Valak.
The Nun is set 20 years prior to The Conjuring 2 and introduces the sinister force in the form of a demonic nun who resides in a monastery. The film explores the origins of Valak, including the hauntings and disasters that accompany its existence.
Though the spin-off received some negative reviews about its narrative, it successfully executed its horrific and nightmarish story.
6. X-Men Origins: Wolverine (2009)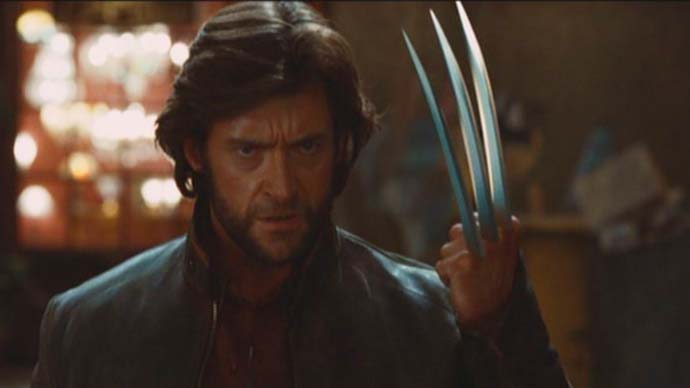 X-Men Origins: Wolverine is a spin-off film from X-Men and X2: X-Men United, serving as the origin story for Wolverine.
X-Men Origins: Wolverine explores the life of James Howlett (aka Logan) and who he was before he became Weapon X, a product of Stryker's experiments. Fueled by revenge, he agreed to the adamantium-skeletal bonding process, for which he's the perfect subject.
But things go awry after he overhears the plan to erase his memory and turn him into Stryker's killing machine.
5. The Wolverine (2013)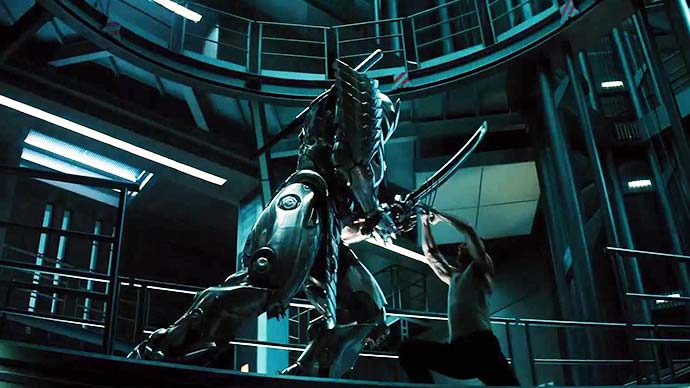 The Wolverine is a spin-off of X-Men: The Last Stand and is the sixth X-Men film, the second film of the Wolverine trilogy. The timeline of the story happens some time after the events of X-Men: The Last Stand, with Logan haunted by memories of Jean Grey.
Though it initially appears to be a sequel due to its timeline placement, The Wolverine covers more of the titular character's story of survival rather than the aftermath of X-Men: The Last Stand.
The film got a sequel titled Logan in2017, featuring Wolverine as an old man who tends to an ailing Charles Xavier while helping a mutant kid named Laura. Logan became one of the best superhero movies of all time, and it all started from a pair of strong spin-off movies.
4. Maleficent (2014)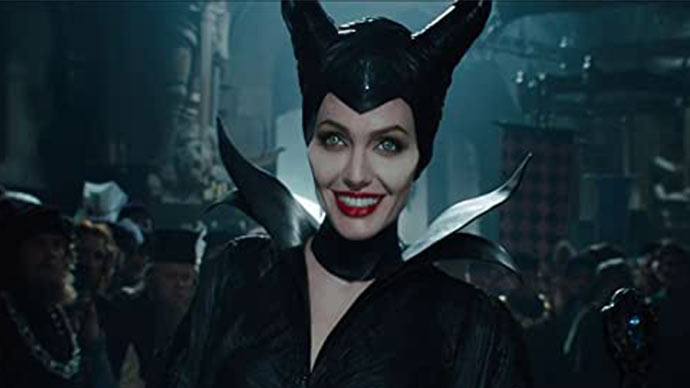 While many spin-offs come from movie-only franchises, Maleficent is rooted in the famous fairy tale, The Sleeping Beauty. The film twists the tone, plot, and theme of the story by turning the antagonist into the main character and hero of her story.
It focuses on Maleficent's viewpoint, including how she sees Aurora and the curse she cast on her. While the movie centers on the softer side of the evil witch, it still features how terrifying Maleficent can be.
This fantasy movie turns the tables for Maleficent, exploring in more detail the betrayals and developments, all while making the classic fairy tale more exciting and thrilling.
3. Deadpool (2016)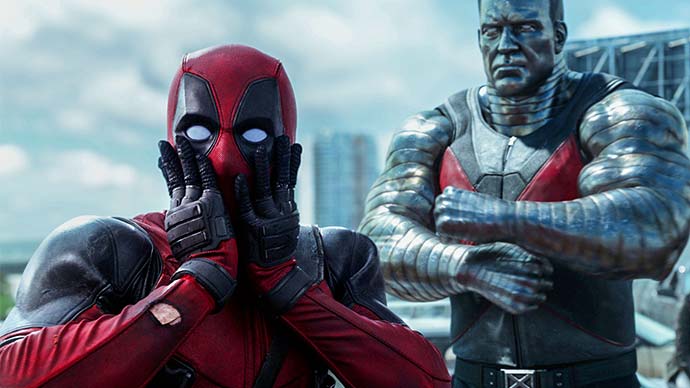 Free Trial Offer
Did you know you can try Amazon Prime for FREE for 30 days? Get instant access to movies, TV shows, games, ebooks, and more—no commitments.
Deadpool is a spin-off of the X-Men film series, featuring Ryan Reynolds as the titular superhero. Deadpool was an anti-hero mutant with healing abilities and a talkative attitude—one that constantly cracks jokes and breaks the fourth wall, something no other superhero movie does.
The movie centers on Wade Wilson, an ex-soldier-turned-mercenary who's diagnosed with cancer. He's offered an experimental cure for his illness, which results in him being injected with a serum that does actually cure him... but turns him into a mutant.
2. Hobbs & Shaw (2019)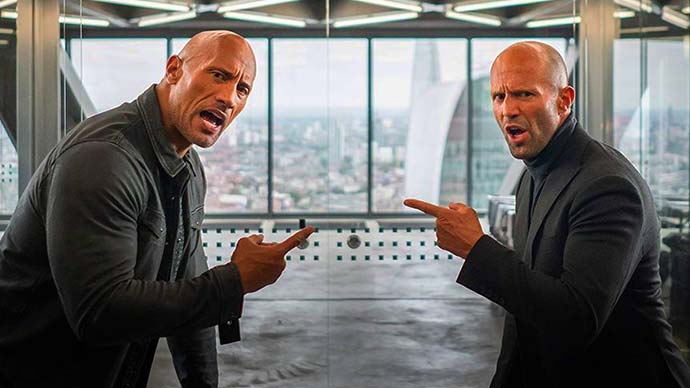 Can't get enough of the adrenaline-pumping moments from the Fast and Furious franchise? Well, Hobbs & Shaw will give you more of those intense car chases and badass fight scenes.
The film is a spin-off of the Fast and Furious franchise, this time focusing on the characters of Luke Hobbs (played by Dwayne Johnson) and Deckard Shaw (played by Jason Statham).
The story centers on their fight against a technologically modified human (played by Idris Elba) and all the action that results from it.
1. Birds of Prey (2020)
Birds of Prey (And the Fantabulous Emancipation of One Harley Quinn) is a spin-off of Suicide Squad, featuring the crazy-yet-cool Dr. Harleen Quinzel, more commonly known as Harley Quinn.
This film is set four years after the defeat of the Enchantress and revolves around the life of Harley Quinn outside of Joker's wing after they broke up. She's left in the streets of Gotham City, where she makes new enemies along with new friends.